The Law & Order: SVU Episode You Forgot Starred Jennifer Love Hewitt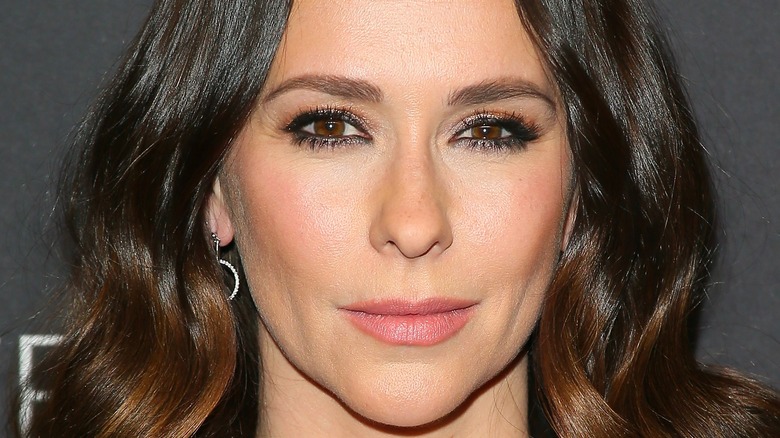 Jean Baptiste Lacroix/Getty Images
Jennifer Love Hewitt got her start in the industry quite young, with recurring roles in "Kids Incorporated" and "Party of Five." However, Hewitt soon became more well known for her bombshell looks than her acting skills, thanks predominantly to Hewitt's roles in the '90s slasher movie "I Know What You Did Last Summer" and the criminally underrated rom-com "Heartbreakers" — in which she and the legendary Sigourney Weaver play mother-daughter con artists.
Unfortunately, as Hewitt revealed in 2021, the movie brought renewed attention to her body rather than her acting skills. In an interview with Vulture, via ET Canada, the prolific performer shared that reporters were generally more interested in drooling over her "boobs and body" than asking any meaningful questions about Hewitt's work. "The conversation for a very long time in my career was always about [my body] first—then, 'Oh yeah, you were really great in the movie, too,' later," she admitted. 
The actor added, "I didn't get it. That's just what I looked like, and I was doing my job." Looking back on this difficult time in her life, as a grown mother-of-three with considerably more life experience, the "Criminal Minds" star finally acknowledged the press was "asking what now would be incredibly inappropriate, gross things." Unsurprisingly, then, some of Hewitt's most impressive work has flown under the radar, including an attention-grabbing turn in "Law & Order: SVU."
Jennifer Love Hewitt played a distraught assault survivor
According to Business Insider, Jennifer Love Hewitt appeared in a Season 12 episode of "Law & Order: SVU" entitled "Behave." She played "Vicki Sayers, a repeat rape victim who almost never leaves her house. Olivia Benson is working to help confront and convict her attacker." Esquire described the episode as one of the "more disturbing" instalments of "SVU." Thankfully, Benson eventually manages to bring Vicki's attacker to justice.
Per InStyle, the conviction is even sweeter because poor Vicki isn't believed initially, since it seems suspect the same man could've assaulted her four separate times over the course of 15 years. This feeds into something star Mariska Hargitay, who plays Benson, Vicki's staunch advocate, feels is the reason "SVU" continues to be so popular with fans. As the actor told Parade, "SVU' resonates because it's a path to healing and a path to survivorship."
Hargitay also argued, "Every disclosure is a chance to show that a victim is to be believed." The role meant a lot to Hewitt herself, who relished the opportunity to work with the "Law & Order" veteran on a story connected to Hargitay's Joyful Heart Foundation, which works with sexual assault survivors. The "Party of Five" alum told Collider, "It became a soulful journey through something that I could never have imagined." 
Hewitt even described playing Vicki as one of the greatest challenges of her career thus far, admitting, "I don't think I will ever act the same way."