Does RuPaul Really Wear Sweatpants On RuPaul's Drag Race?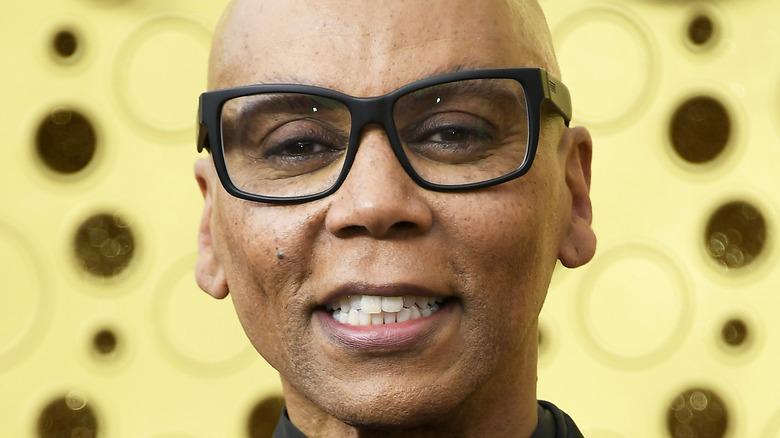 Frazer Harrison/Getty Images
What's the secret to RuPaul Charles's success? If you ask the world-famous drag queen, talk show host, and reality TV veteran, it's refusing to fit into societal expectations. As the star of "RuPaul's Drag Race," which The Guardian notes has been called "the most radical show on TV," RuPaul consistently breaks boundaries even if it just means showing up in drag each week, and enabling a whole cast of other queer people to do the same.
As the host explained, she was adamant the show wouldn't be "mean-spirited," explaining, "For people to do drag and make it their profession in a male-dominated culture, they have to go through so much emotional tug-of-war, because society says, 'You're not supposed to do that.' So, the strength and humanity it takes to maintain yourself and your dreams create many different layers of consciousness. That's where the humanity comes from." 
"Drag Race" has been on the air a long time, and its host is understandably getting older, so she probably doesn't want to be standing around in heels all night long anymore. RuPaul still appears in full glam every episode, but according to online scuttlebutt, she's back out of it as soon as humanly possible. It's been rumored for a long time, but is the self-described "supermodel of the world" seriously wearing sweatpants behind the judges' desk?
Utica Queen paid the price for revealing RuPaul's secret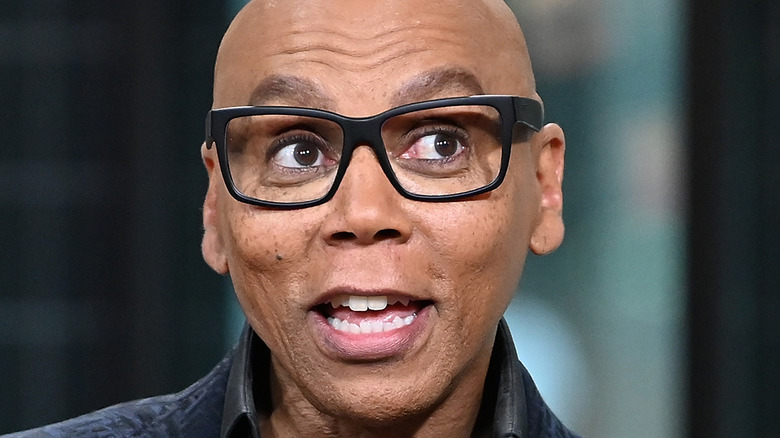 Slaven Vlasic/Getty Images
As Metro reported at the time, Season 13's Utica Queen was widely believed to have given the worst comedy roast performance in "Drag Race" herstory, prompting guest judge Loni Love to respond to one of her jokes by pointing out, "You the one bombing!" — which got the biggest laugh of Utica's entire set. However, things got progressively worse when she said, "RuPaul, you are such a fashion icon, if you could stand up for us please." In response, RuPaul flipped her off. Utica's badly misjudged joke was a reference to the glamourous host allegedly wearing sweatpants, or even PJs, once she's sitting down to judge the queens. 
In an interview with Entertainment Weekly, Season 8 winner Bob the Drag Queen confirmed the rumors are indeed true. "It is a known fact that RuPaul's dresses are in two chunks," Bob explained. "Sometimes she'll work the runway and take off all of her padding and put on some sweatpants and Ugg slippers and walk around the studio. Everyone knows this. RuPaul gets out of drag from the waist down to sit behind the table, which I would, too!" 
Reddit commenters agreed with Bob's stance, with one arguing Ru shouldn't have to be uncomfortable for hours when her lower half isn't even visible. "It's like getting home after work lol," another argued. As for Utica, she admitted to EW being flipped off by the drag legend was "iconic," enthusing, "I can die happy!"