Jacob Elordi Opens Up About Nate Jacobs' Sexuality In Euphoria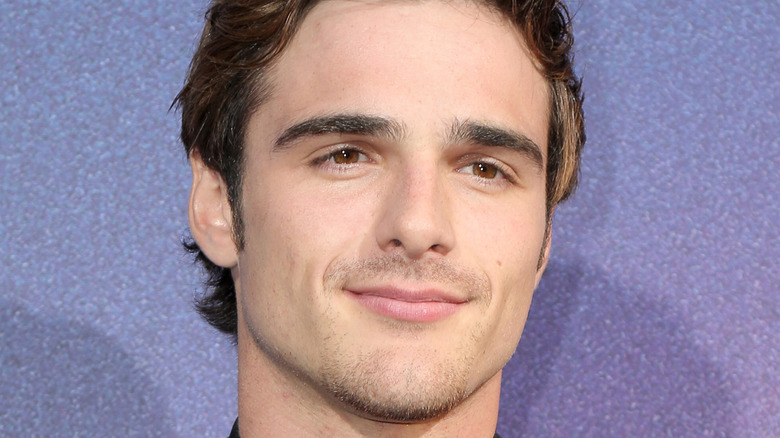 Kathy Hutchins/Shutterstock
Jacob Elordi is an Australian actor who has made big waves in Hollywood because he is multi-faceted. He first came on the scene as the main love interest in the cheeky teen romance movie "The Kissing Booth" — he reprised the role in its sequel, "The Kissing Booth 2" — but his star power multiplied when he took on an entirely different role: Nate Jacobs in HBO's "Euphoria."
Nate Jacobs is a complicated character, and Elordi has discussed the complex nature of playing Jacobs. He told W Magazine in 2021 that Jacobs is "​​an emotional terrorist, a narcissist, a sociopath, a freak. All those things." He went on to say that he had no idea just how deep this character would become. As fans, we know now that Jacobs gets more complicated with each fleeting episode of "Euphoria."
But, according to Variety, while Jacobs struggles with a lot of things, including his relationships and his family, one of his biggest struggles involves his sexuality — and Jacobs has a lot to say about that aspect of the role.
Jacob Elordi thinks Nate Jacobs' sexuality is deeper than we think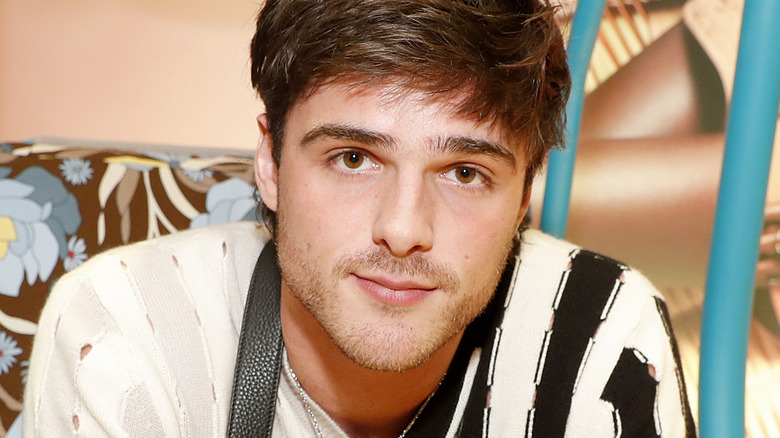 Jp Yim/Getty Images
During an interview with Variety, Jacob Elordi dove deep into his "Euphoria" character, Nate Jacobs. When asked about the struggle Jacobs has with his sexuality, Elordi responded that it's not as simple as his character being gay or straight. "The birth of everyone's sexuality, in a way, I think, is based off of one's relationship with their parents," he told the outlet. "So I think it's less about this kind of poppy social thing where everyone wants to be like, 'Is Nate gay? Is he this, is he that?' It's deeper than that," Elordi continued. "This is just a kid who needs a dad, but everything his dad is being is terrifying, so he wants to be the opposite of that."
Overall, though, while Elordi tells Variety that Jacobs is misunderstood, he also really enjoys playing the character. During an interview with Esquire, Elordi said, "It's so enjoyable, playing Nate is so much fun. Yeah, it's demanding and intense, that's what keeps me interested in this job, because I'll never be like that in my real life." He added, "So, if I can play those emotions and that kind of person and completely shed myself, that's a treat."
Ultimately, Jacobs is a complicated character, and his sexuality remains complicated, too, which is completely normal, especially in one's formative years.