Melania Trump Reportedly Made Her Thoughts On Dr. Oz's Political Future Known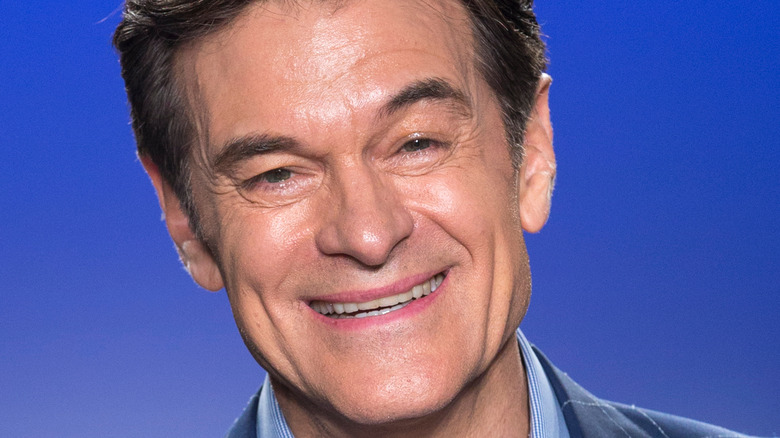 lev radin/Shutterstock
We may receive a commission on purchases made from links.
Trading his talk show forum for a different kind of stage, Dr. Mehmet Oz made the surprising announcement in November 2021 that he was entering politics. As reported by the Associated Press, Dr. Oz is running for the one open U.S. Senate seat in Pennsylvania. Calling America a sick patient in need of "a defibrillator to shock it back to life," as his website puts it, the celebrity surgeon hopes that Keystone State voters will see him as part of the cure. He has come down especially hard on the government's response to COVID-19, speaking out against vaccine mandates and mask-wearing in schools (via the Pittsburgh Post-Gazette) while also promoting the use of hydroxychloroquine to treat the virus, per the Philadelphia Inquirer.
In short, the cardiothoracic surgeon-turned-TV star is looking to appeal to conservative voters who feel the government is overreaching its limits. He appears to be slowly gaining a following; in February, he came in first out of the field of Republican candidates in a primary poll led by the Trafalgar Group, edging out his closest competitor by 11.5 percent (via WETM 18 News). Still, nearly a quarter of those polled were still undecided, so he's far from a lock for the candidacy.
However, recent events may well work in his favor. Responding to critics concerned about his dual American-Turkish citizenship, Dr. Oz announced in a tweet on March 16 that he will give up his Turkish citizenship if elected. He may also have a powerful new supporter in his corner.
Melania Trump reportedly is urging her husband to support Dr. Oz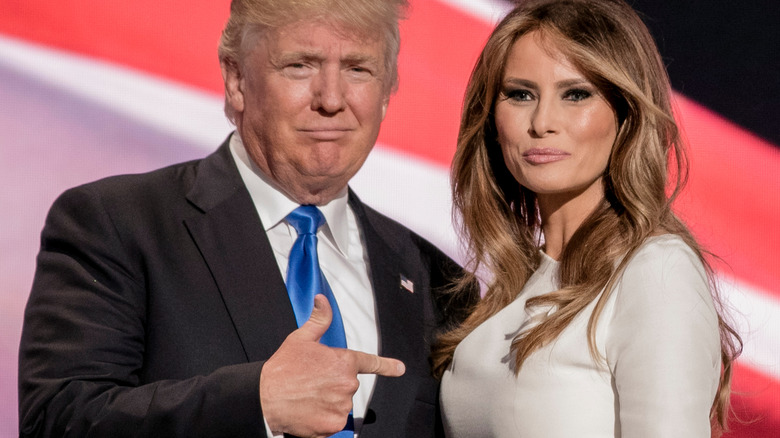 mark reinstein/Shutterstock
Political candidates rely on endorsements from influential supporters to help get crucial votes, and Dr. Oz may be about to get a much-needed boost for his Senate run from a top conservative voice. Former President Donald Trump hasn't yet named his choice for the Pennsylvania Senate race, but according to an unnamed Republican source who spoke to NBC News, his wife Melania Trump is said to be nudging him behind the scenes. "The first lady has let the president know she likes Dr. Oz. And that matters," said the source.
The insider added that the former first lady isn't the only woman who could help lead Dr. Oz to victory: "There are a lot of Melanias out there," the source said. "There are a lot of women in whose living room and bedroom TVs Dr. Oz has been for a decade. They have a very personal relationship with Dr. Oz." 
NBC News notes that Dr. Oz's closest competitor, David McCormick "has a bevy of Trump advisers and influential figures working in his campaign and super PAC" including his own wife, who was a national security adviser to the former president. However, Trump may be more inclined to endorse someone who gets the green light from his wife. Former communications director Sean Spicer was quoted in the book "The Art of Her Deal: The Untold Story of Melania Trump," (as excerpted in The Washington Post), "Melania is very behind-the-scenes but unbelievably influential. She ... lets the president know what she thinks, and he takes her views very seriously."