JoJo Siwa Had The Perfect Response When Asked Not To Mention Her Sexual Identity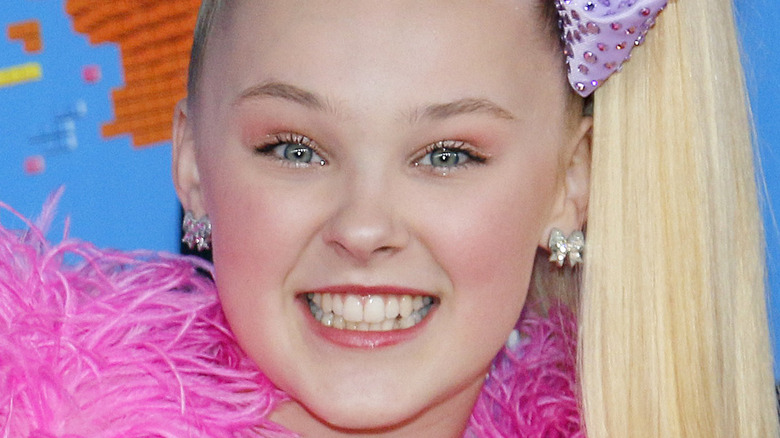 Tinseltown/Shutterstock
No longer just a reality-show standout, JoJo Siwa has become a phenomenon in her own right. The former star performer of "Dance Moms" has become a solo artist and a powerful social media influencer whose name and image appear on clothing, accessories, toys, and other tween-appeal items (via Forbes). Most recently, she showed off her acting chops in the original Nickelodeon film "The J Team," playing a teen very much like herself. 
But Siwa would probably say that her most significant accomplishment is helping to promote acceptance and love of the LGBTQ+ community by publicly coming out herself. In 2021, she made the courageous decision because she wanted to openly celebrate her relationship with her then-girlfriend Kylie Prew. In an interview with People, she explained, "I would technically say I am pansexual because that's how I have always been my whole life is just like, my human is my human." 
Sadly, the relationship didn't last, but Siwa's message lives on. She made history in 2021 as part of the first-ever same-sex pairing with Jenna Johnson Chmerkovskiy on "Dancing With the Stars." Though the pair came in second, the impact on the LGBTQ+ community was bigger than any mirror ball trophy, and Siwa told the judges that she appreciated being a role model for kids like herself (via TV Insider).
No wonder, then, that Siwa recently came up with the perfect response to a fan who wanted to stifle her voice.
JoJo Siwa refused to keep quiet about her LGBTQ+ identity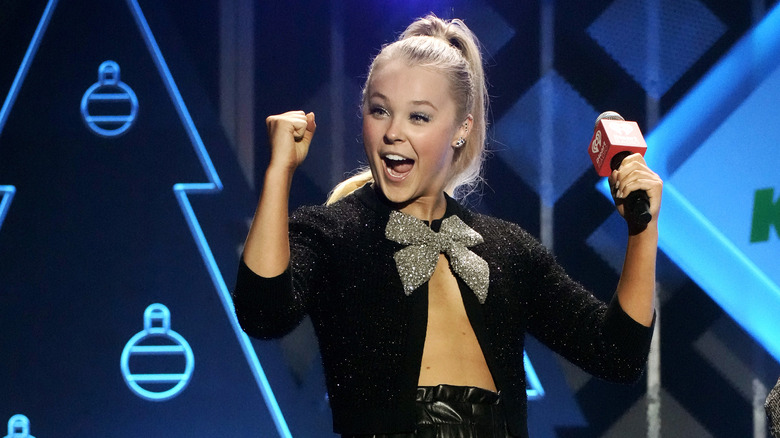 Jeff Kravitz/Getty Images
JoJo Siwa's brand is more than just sparkles and oversized hair bows. She's out to tell the world to live their truth, no matter what form it takes. But one fan apparently hasn't gotten the message. They tweeted her to say they were about to attend her performance in South Carolina, but asked her not to mention that she was gay, per Comic Sands. 
As seen in this clip on Twitter from the concert, Siwa was ready to clap back. Quoting the tweet to the crowd, she went on to declare, "I'm going to take their advice, and I'm not going to say it, but I'm going to do something else."
Siwa proceeded to go downstage, where a fan was holding up a rainbow flag with images of her surrounded by bows and butterflies. Standing on top of her piano, she displayed it to the cheering crowd, then draped it around her shoulders while she continued. "I've shared over half my life with the world," Siwa said. "And being gay is part of who I am ... I want you to wake up tomorrow, and I want you to be a little more proud of yourself, and I want you to love yourself. And I also want you all to celebrate others."