Jojo Siwa Shares A Moving Message To Her Fans A Year After Coming Out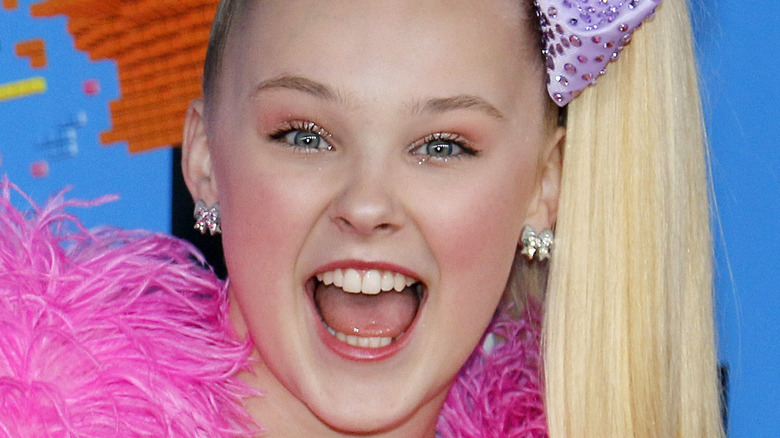 Tinseltown/Shutterstock
Everyone's coming out story is different. While some people share the news with their friends and family, Jojo Siwa chose to share her coming out story with her 11 million followers on Instagram one year ago. Since then, the former "Dance Moms" star has been vocal about who she is and made some serious strides for the LGBTQ+ community. It turns out her life is just as fun as it looks, too. The pop star is sharing a message with her fans a year after her coming out, and it will melt your heart (via Buzzfeed). 
Siwa is not your average 18 year old. The singer-slash-dancer-slash-YouTuber-slash about eight other titles has a reported $20 million net worth and has done over 100 shows in total (via Celebrity Net Worth). But just like every teenager, she's been on a journey to find herself, and it looks like she's done it. A year ago, Siwa shared that she is gay on her social media. Just two days later she shared how much support she had gotten from her fans, and it turns out that all that love is continuing a year later (via PopSugar). 
The message that Siwa shared on the one-year anniversary of her coming out is not only one of thanks for all the support, but a deeper look into her life. Here's everything you need to know about the touching message. 
Jojo Siwa shares that she's 'felt more love than ever' since coming out
Jojo Siwa has always seemed to be exactly who she is. From wearing over-the-top bows and bright colors to sharing her true thoughts with her fans, it's no surprise that the former "Dance Moms" member has tons of adoring fans. According to her social media post, Siwa has reflected a lot in the past year (via Instagram). The message that she shared with her fans on Instagram for her coming-out anniversary was one of hope, happiness, and honesty. 
"In the last 365 days I've felt more love than ever. A year ago today I posted this picture and shared with the world that I was gay," she says in the Instagram caption. "I get asked a lot 'was coming out scary for you' ... and the answer is yes of course, anything that's different about you is scary, however ... it's what makes me ... me. so I had no fear with sharing it with the world [sic]."
Siwa shared a round-up of photos to commemorate the date, including the photo of her standing in a "Best. Gay. Cousin. Ever." shirt that she wore in her initial coming-out post. The 18 year old also shared photos of her People cover, a shot of her on "Dancing With the Stars," and a video of her singing Lady Gaga's "Born This Way."
She sees herself as a role model for kids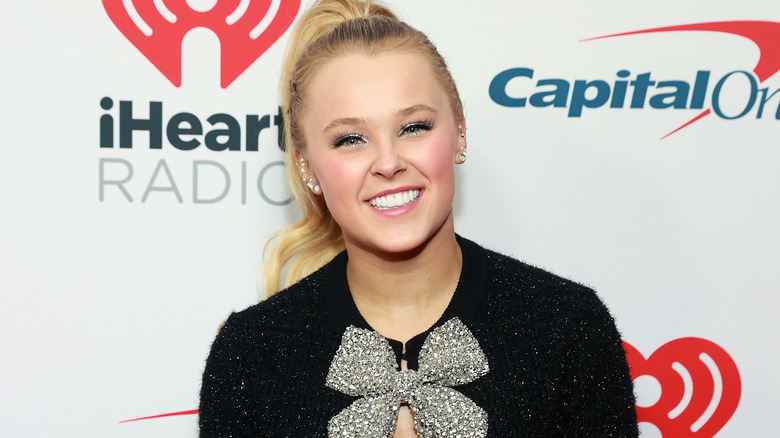 Matt Winkelmeyer/Getty Images
Despite getting some negative comments from fans, Jojo Siwa is not afraid to speak out about what she believes in. In her Instagram post celebrating her coming-out anniversary, Siwa says that she sees herself as a role model for other kids out there. 
"I also get asked a lot 'your demographic is so young are you worried about telling kids your gay'... Truthfully I feel like I was put on this earth to be a role model for kids, and letting all the kids of the world know that loving everyone for who they are no matter what is something that I will always believe in and always share," Siwa says in the post.
She's not just speaking out on social media, though. The star made a bold statement when she became the first person in "Dancing With the Stars" history to dance as a same-sex couple with her dance partner Jenna Johnson. Needless to say, the star is showing that being wholeheartedly you is the best way to live your life and spreading the message of love to everyone.
"Please never forget that no matter who you are, what you look like, who you LOVE that you are absolutely perfect" (via Instagram).