Here's How Tall JoJo Siwa Really Is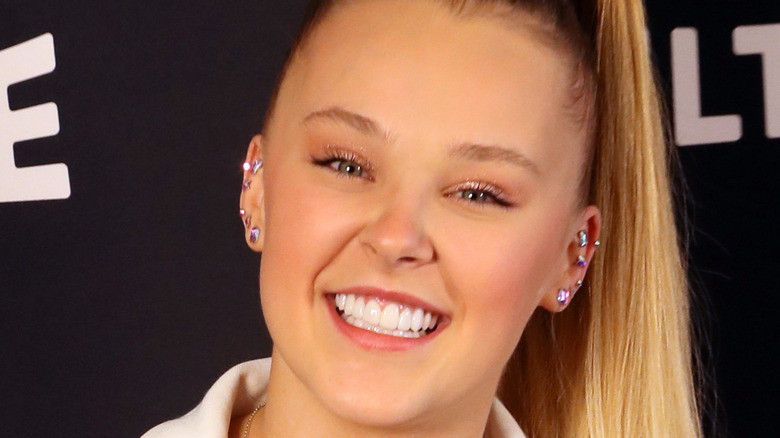 David Livingston/Getty Images
JoJo Siwa has proved that she's more than just a reality television personality. After gaining popularity on the show "Dance Moms," Siwa has gone on to launch successful clothing and bow lines and a career in entertainment. She has also become an inspiration to others in the LGBTQ+ community after coming out on social media (via Entertainment Weekly).
Oh, and she made "Dancing With the Stars" history on Season 30 of the show by being part of the first same-sex dance pair in the show's history. When asked  how it felt to be the first same-sex duo on the show, Siwa told People, "I have a chance right now to make history and to break down a barrier and there's nothing that I would rather do than that."
What viewers couldn't help but notice when watching Siwa dazzle the judges with her dance moves alongside dance partner Jenna Johnson is just how tall the "The J Team" star is, especially compared to her much shorter co-star. But just how tall is she?
JoJo Siwa is 5'9"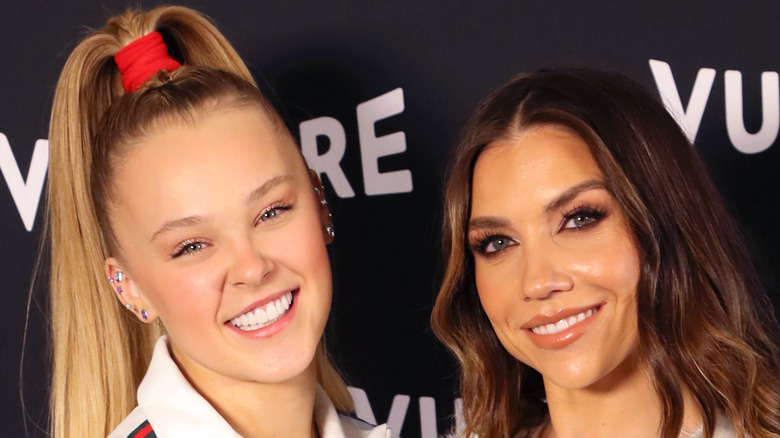 David Livingston/Getty Images
According to Heavy, JoJo Siwa stands tall at 5-feet-9-inches. The "Boomerang" singer definitely towers over dance partner Jesse Johnson who is 5-feet-2-inches, according to the outlet.
The host of the Peacock series "The Siwa Dance Pop Revolution" is known for her upbeat personality and confidence — hello, who else can rock bright, flashy bows and not be confident? So fans can only assume that Siwa finds joy and strength in her height. Many stars, including Taylor Swift, have had to develop an appreciation for their height and find courage, and confidence, to wear high heels even if it meant they were towering over their dates.
But just like the rest of us, Siwa does have insecurities about her body. And it took dancing with Johnson to boost her self confidence. The change came when Johnson asked Siwa to remove her baggy clothing during a dance rehearsal. When the star told her she didn't want to because she didn't like the way her body looked, Johnson made her look at herself in the studio mirror. "This person has single-handedly changed the way I think about myself, look at myself, and feel about myself," she told Entertainment Tonight. "Now slowly, but surely, I am finding myself."
The pop star and actor's totally relatable confession makes us love her that much more. Keep wearing your highest heels and brightest bows, JoJo!