Inside Amanda Bynes' Plans For Her Life Post-Conservatorship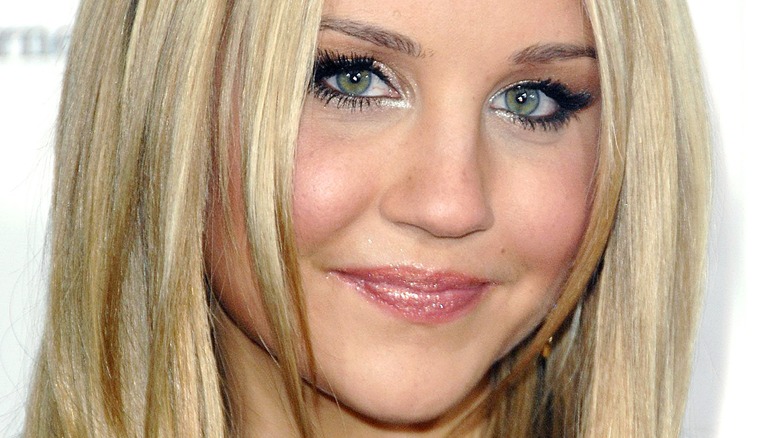 Everett Collection/Shutterstock
If you grew up in the '90s, you probably know Amanda Bynes. From starring in Nickelodeon shows like "All That" and "The Amanda Show," to making the jump to the big screen in hits like "She's The Man," "Hairspray," and "Easy A," Bynes was everywhere for awhile — until suddenly, she was nowhere.
"I was convinced that I should never be on camera again," Bynes told Paper in 2018. "And I officially retired on Twitter, which was, you know, also stupid." In the interview, Bynes explains that she had been suffering from substance abuse addiction and now speaks often about how what she looks like in paparazzi photos or on-screen isn't how she actually looks. In a recent Instagram post, she wrote that "[t]he reason I don't usually look great in paparazzi pictures is because I'm squinting in the sun."
However, unlike Britney Spears, many didn't know Bynes had also been placed under conservatorship. At least, not until headlines broke that Bynes was petitioning to be removed from it. Bynes has been in a conservatorship since 2013. According to BuzzFeed, the conservatorship was put in place after Bynes was caught "lighting a fire on a driveway," among other legal issues. At the time, Bynes had been "involuntarily hospitalized for a mental health evaluation," which drove her parents to petition the court for the conservatorship. But the former child star isn't giving up on securing her freedom.
Amanda Bynes and her fiancé are making moves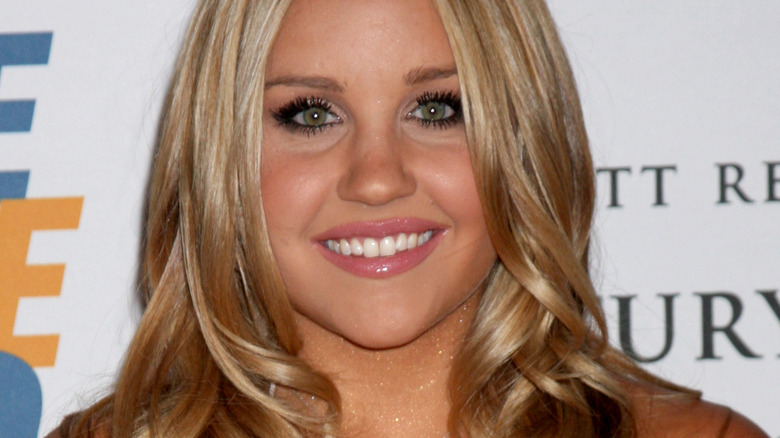 carrie-nelson/Shutterstock
Since 2013, Amanda Bynes has been working on her sobriety and staying healthy. In February, Bynes announced she was going to file to end her conservatorship on Instagram. BuzzFeed reports that, in a now-deleted video, Bynes explained why she felt it was time. "I have been going to a treatment center that charges $5,200 a month," she explained. "There's no reason why I shouldn't go to a therapist who takes my insurance for $5,000 less a month." Bynes went on to thank people for "hearing her out" and apologizing for putting her "problems onto the internet."
Bynes' parents, who oversee her conservatorship, support her and her recovery. According to BuzzFeed, they agree that their daughter's conservatorship should end. Now, it's up to a judge to decide. Page Six reports Bynes' court date to decide if the conservatorship should be lifted is March 22.
Bynes has been busy building a life outside of acting. In 2020, Bynes began working on earning a Bachelor's degree from the Fashion Institute of Design and Merchandising, per People. According to her lawyer, Bynes is "very entrepreneurial" and was "considering perfume" as an addition to the clothing line she wants to start once she's done with her degree. Bynes also got engaged to boyfriend Paul Michael, who Bynes' lawyer told People will be moving in with Bynes ahead of her court date. The actor-turned-fashion student has reportedly found a new home in Los Angeles and is still working on finishing her degree.