Soap Star Adrienne Frantz Shares Happy Family News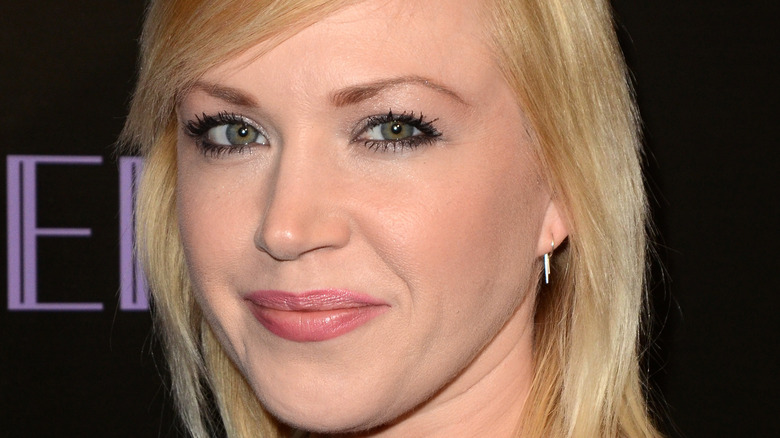 Kathy Hutchins/Shutterstock
Adrienne Frantz seemed to fall off the CBS soap scene in 2013 when her character, Amber Moore, made her way to "The Young and the Restless" and Genoa City for Katherine Chancellor's memorial service. The actress and character haven't been seen on a CBS soap since. However, towards the end of Frantz' last stint on "The Bold and the Beautiful," Amber had a baby with three men in contention to be that child's father. When little Rosie was born, Marcus Forrester (Texas Battle) was revealed as the dad.
As for Frantz, she did make one quick soap appearance as Sophie Faversham in 2021 on "Days of Our Lives: Beyond Salem," the spin-off mini series that streamed on Peacock, but she's mainly been focusing on her family, both creating one and raising one. On November 11, 2011, Frantz married actor Scott Bailey who played Sandy on "Guiding Light." They later expanded their family with two children and now have exciting news to announce.
Adrienne Frantz welcomes a brand new family member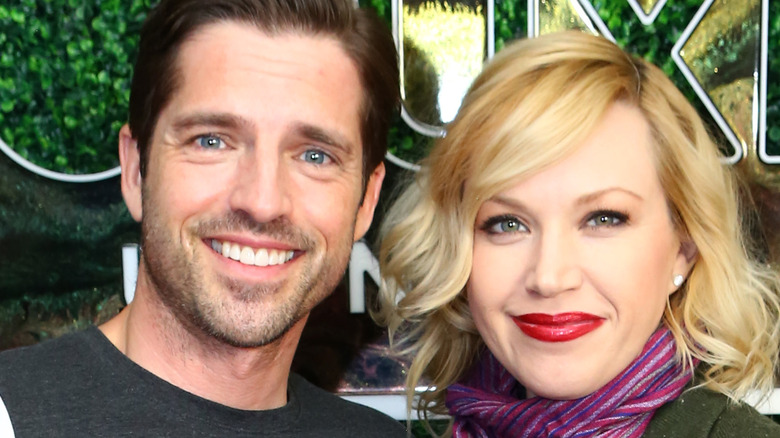 Tasia Wells/Getty Images
On March 1, former soap star Adrienne Frantz took to social media to share a snap of her baby bump with the caption announcing that she was ready to give birth the next day. "Guess who is having a baby tomorrow! This girl!!," she wrote on Instagram the night before leaving to the hospital, adding, "Who was counting down with me? Well, he is almost here! I'll take any prayers you want to send my way that everything goes perfectly."
For weeks, fans wondered what happened to Frantz on delivery day and if everything was fine on the home front. On March 19, Frantz took to social media once again to introduce the world to her third baby and second son.
"Hello world! Meet my angel baby Killian Lachlan Bailey!," Frantz wrote next to a collage of photos of Killian with his older siblings, Amélie and Lion. "We are all in love with him!"
She also explained what had been going on the last few weeks with her family and why she had been MIA. "It has been a tough couple of weeks. I had some complications in delivery then Amélie brought a bug home from school!," Frantz continued. "You don't know what it is like to be a mother of 3 until you have 3 sick babies! We feel blessed beyond belief to have this wonderful addition to the family! Thank you for picking us Killian!"