Why Fans Are Seriously Convinced Britney Spears Is Pregnant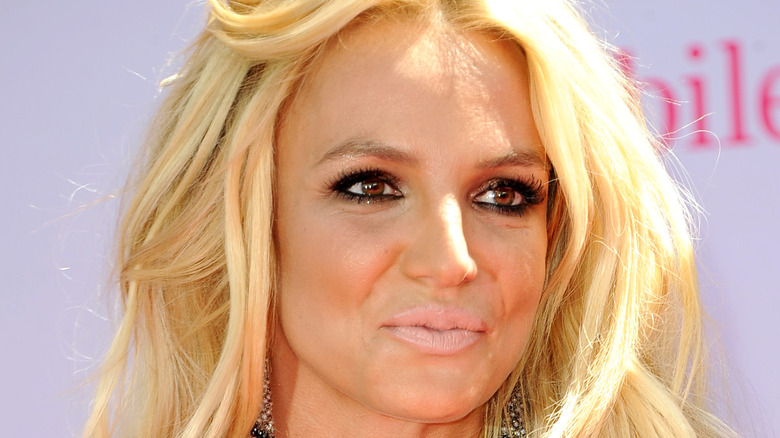 Tinseltown/Shutterstock
Britney Spears has had quite the eventful past six months, including getting engaged to her boyfriend, Sam Asghari. The two got engaged in September 2021, per Us Weekly. Another huge milestone for Spears was the end of her conservatorship in November 2021, so no more #FreeBritney movement, which came about as a fan protest of her conservatorship, per Harper's Bazaar. The conservatorship controlled her health, finances and work requirements since February 2008. In June 2021, she appeared before a judge in Los Angeles to plead her case about being released from her conservatorship. As a part of her testimony, she said that while in the conservatorship, she wasn't allowed to get married or to have another baby, and that she had an IUD that she wasn't allowed to take out to "start trying to have another baby," per Variety.
An Instagram post around the time of the end of her conservatorship also highlighted the fact that, yes, she is thinking about kids. She posted a picture of a baby on their tiptoes and wrote "I'm thinking about having another baby !!!"
And babies are still on her mind. In a recent Instagram post, while on vacay with Asghari in Polynesia, she posted a topless photo of herself kneeling in the white sand at the water's edge with the caption, "Planning on having babies in Polynesia." So it makes sense that fans lost their minds with her Instagram post of a pregnant belly less than a week later.
Britney Spears has been posting about motherhood and babies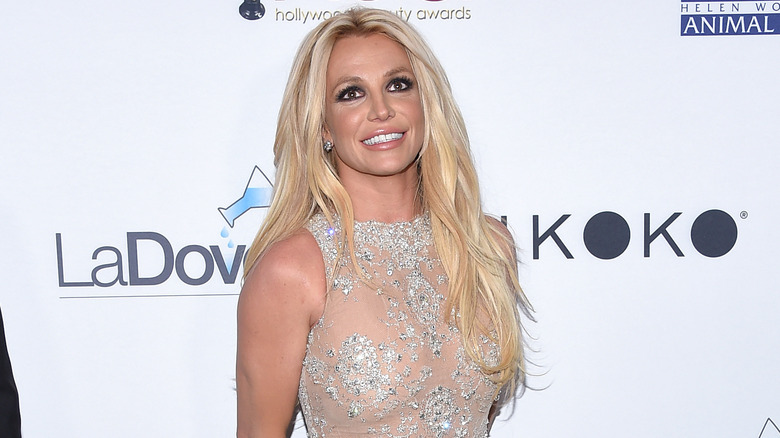 DFree/Shutterstock
Britney Spears posted videos of a baby moving inside a woman's belly with the caption "Mommy ... get me out of here". And in the reactions, fans were convinced that this was a sign that Spears was herself pregnant. One wrote "God bless you congratulations". Another said "UMMMMMMM IS THIS TELLING US SOMETHING?!"
This isn't the first time in recent months that fans have suspected Spears of subtly confirming a pregnancy via Instagram. In January, while on vacation in Hawaii, Spears posted a video of her in a bikini and started her caption by saying "I think I have a small bug ... the only thing that is similar to this feeling is when I was pregnant".
And while on that trip to Maui, it sounds like she was able to get a chance to hold a 2-month-old baby for an hour, she wrote in an Instagram post. In it, she also wrote about her memories of breastfeeding her two boys, saying that she felt "like а freaking milk fаctory." She also went on to say "The strength you cаn hold is unbelievable when you are a mom!!!" It sure seems like there are some hints that if Spears isn't pregnant now, she's definitely thinking about it.