The Surprising Food Olivia Munn Claims Changed Her Face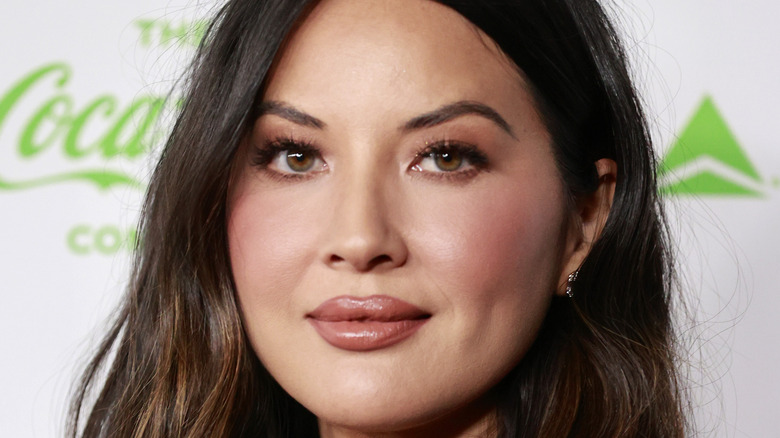 Emma Mcintyre/Getty Images
In 2011, Olivia Munn landed in the number two spot on Maxim's Hot 100 list, beat only by Victoria's Secret model Rosie Huntington-Whiteley. At the time, Munn had become a household name for her roles in films like "Iron Man 2" and "Date Night," as well as TV gigs like co-hosting G4's "Attack of the Show!" (via IMDb). Both on and off-screen, the actress turned heads with her good looks and facial features that stood out against the typical blonde haired, tanned skin look that still dominated Hollywood.
Now, over a decade later, Munn is still just as stunning as ever, though her appearance has evolved over the years. Her age-defying looks have confused fans, sparking rumors that the star went under the knife to change her face, per People. Cosmetic surgery is practically the norm for celebrities who want to preserve — or totally change — their looks. But Munn insists that plastic surgery didn't contribute to her evolving face. Instead, one simple food is responsible for the way she looks today.
Olivia Munn says she eats this hyaluronic-rich food every day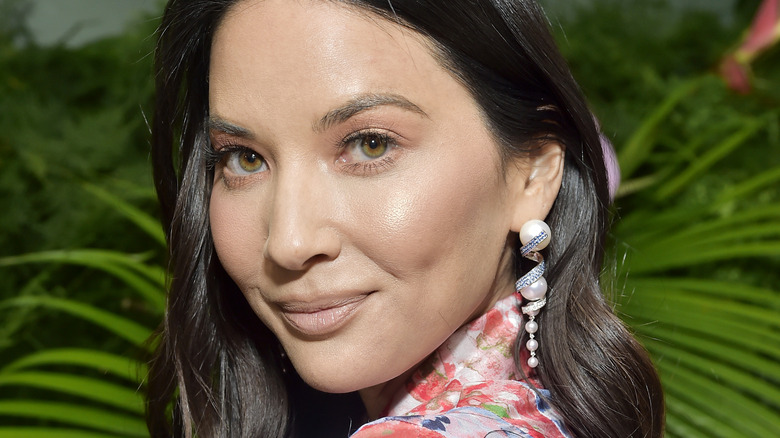 Stefanie Keenan/Getty Images
When it comes to beauty, Olivia Munn prefers to work from the inside out. In an interview with The Cut, the actress explained, "I watched a news report with Connie Chung about Yuzurihara, Japan. It's called the "City of Long Life," where there are 80 and 90-year-olds with no wrinkles ... In this area where they live, they can't grow rice, so they grow these certain potatoes: Japanese root potatoes and Japanese sweet potatoes. They're high in hyaluronic acid." Munn noted in the interview that she typically eats "a couple" Japanese sweet potatoes every day, which she believes has kept her skin bouncy and wrinkle-free.
Though the actress may consider sweet potatoes to be the ultimate beauty food, she's revealed other secrets that may have contributed to her changing looks. Munn has listed facials, weight loss, and overlining her lips as just a few of the reasons why she looks so different.
While Japanese sweet potatoes could help to fight wrinkles, Munn seems to have a full arsenal of secrets and strategies to keep her looking youthful.