Kate Middleton Blows Fans Away With Stunning Ensemble At The Start Of Her Royal Tour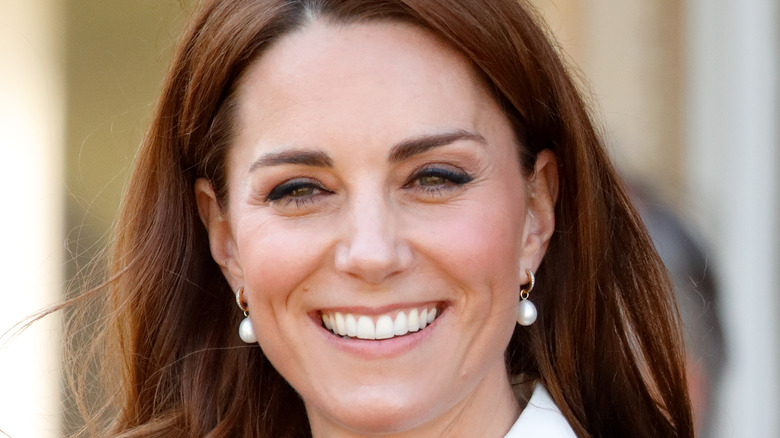 Max Mumby/indigo/Getty Images
A shadow has been cast over Prince William and Kate Middleton's Caribbean Royal Tour, their first in years following the devastating COVID-19 pandemic, after protests were mounted against the monarchy's dodgy colonialist history. Harper's Bazaar confirmed the Cambridges are off to a rocky start, as at least one planned visit has been cancelled at the last minute, while Kensington Palace is scrambling to amend others.
William and Kate are scheduled to visit Belize, the Bahamas and Jamaica during their sojourn. However, their first planned trip, to a Belize cacao farm, was called off after locals from the indigenous Mayan village of Indian Creek, in the Toledo District, protested with signs reading "colonial legacy of theft continues with Prince," "not your land, not your decision" and even "Prince William, leave our land," as reported by local media.
According to Belize's Channel 7, villagers were "deeply offended" at the visit not being cleared in advance, not least because of growing tensions about the "meaning of consent in the context of communal land rights — rights to lands that were expunged in the colonial period by the British." The Cambridges are likely to face similar concerns throughout their Caribbean trip but, at the very least, Kate is dressing the part to put her best foot forward.
Kate Middleton put her best foot forward in patriotic blue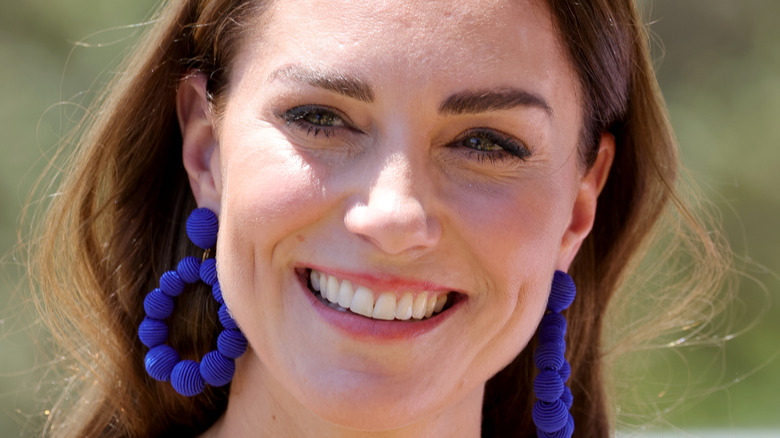 Chris Jackson/Getty Images
Despite protestations over their visit, Prince William and Kate Middleton arrived in Belize to start their Royal Tour in earnest. Per People, the couple is flying the flag for the absent Queen Elizabeth, who's celebrating her Platinum Jubilee. Despite growing tensions in the area, Kate emerged smiling in a stunning Jenny Packham skirt suit, in Belize's national color. She carried a matching clutch for the occasion.
William opted for a light blue suit, as the couple was welcomed by the Governor-General of Belize, Froyla Tzalam, and her husband Daniel Mendez. The Cambridges subsequently met with the Prime Minister of Belize, Juan Antonio Briceño. The couple's Caribbean tour will be used to spotlight some of their pet causes, including environmental issues and early childhood development. The Queen is following along from the safety of Windsor Castle, following her battle with COVID.
William and Kate are probably hoping their rapport with local politicians will soften the blow of their arrival. As the Daily Mail notes, the trip is intended to strengthen Britain's ties with the region. However, sources told the outlet Indian Creek villagers considered the couple's visit a "slap in the face," particularly since they planned to land their helicopter on a football field without permission. 
Sebastian Shol, chairman of Indian Creek village, explained, "We don't want them to land on our land, that's the message that we want to send. They could land anywhere but not on our land."