Prince William Is In Hot Water Due To His Connections To A Controversial Figure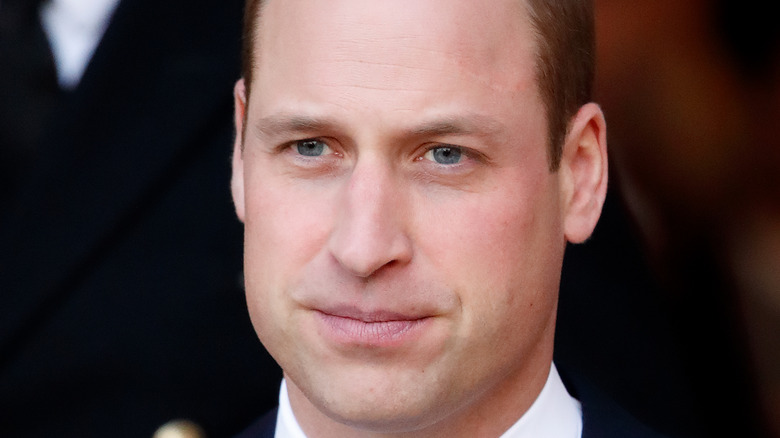 Max Mumby/indigo/Getty Images
Prince William isn't usually one to court controversy, but he found himself at the center of a turbulent political situation ahead of his joint Caribbean tour with wife Kate Middleton. As Reuters reported, the Duke and Duchess of Cambridge were scheduled to visit a cacao farm in Belize but had to call it off at the last minute when protests erupted over the British royal family's history of colonialism. Kensington Palace confirmed the trip had been cancelled due to "sensitive issues" involving the local indigenous community. 
William and Kate are embarking on an eight-day tour of the Caribbean, which will spotlight some of their key humanitarian causes while also strengthening Britain's ties to the region, in honor of the Queen's Platinum Jubilee year. Locals were infuriated by the Cambridges' visit, which hadn't been cleared with them in advance. Moreover, they took issue with the planned landing of a helicopter on disputed land. The area in question is at the center of a quarrel between locals and conservation group Fauna & Flora International (FFI), of which William is a patron. 
Per People, the Government of Belize said in a statement, "Indian Creek was one of several sites being considered. Due to issues in the village, the Government of Belize activated its contingency planning and another venue has been selected to showcase Maya family entrepreneurship in the cacao industry." Now, William is being criticized for his connections to another controversial figure. 
Prince William has been criticized for his relationship with the chairman of DP World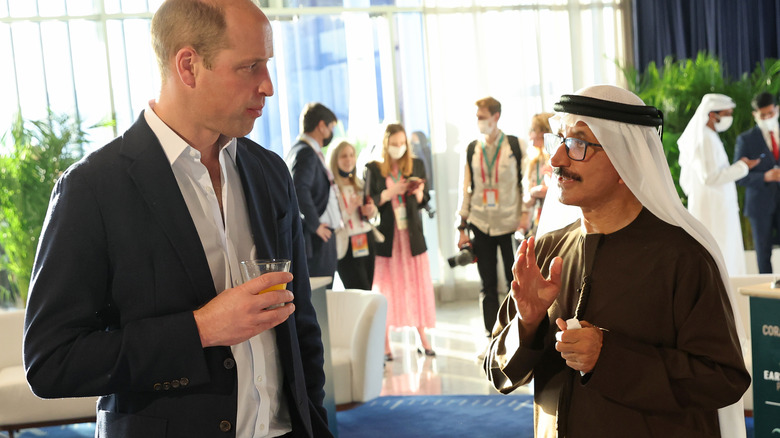 Chris Jackson/Getty Images
Amid protests over his arrival in Belize, Prince William has been urged to cut ties with the controversial boss of DP World, shipping conglomerate P&O Ferries' parent company. According to The Daily Mail, former Home Office minister Norman Baker opined, "It's not a great look for Prince William to be associated with such a company." The Duke of Sussex met with Sultan Ahmed bin Sulayem, the executive chairman of DP World, after he allocated £1 million of funding for William's Earthshot Prize. The two were photographed speaking amiably at DP World's flagship Jebel Ali Port, in Dubai, in February 2022. 
DP World, which is owned by the Dubai royal family, has come under fire for the freeport status of its deep-sea container port in Southampton, which is afforded tax advantages, while the company's massive donation to Russia's Northern Transit Corridor, a planned Arctic shipping route, has also been heavily criticized. Elsewhere, DP World was accused of launching an "unlawful and aggressive attack" on workers' rights following a dispute with Australian dockworkers, while extensive strikes broke out in Mumbai after bosses resisted staff attempts to unionize. 
Per The Mirror, William himself was encouraged to intervene after more than 800 staffers were fired over Zoom, with no notice, by the company in a move that was widely condemned. Baker stated, "Prince William did not create this situation but it's an embarrassment to him and he can't simply ignore it."