Queen Elizabeth Sent Her Lady-In-Waiting A Surprising Note After Prince Philip's Death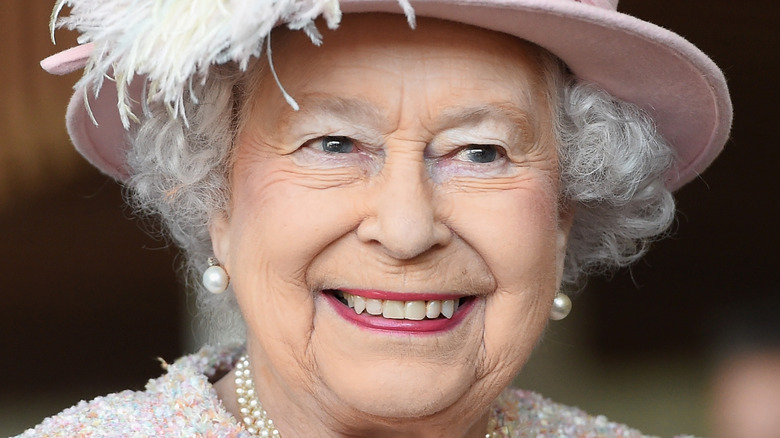 Stuart C. Wilson/Getty Images
Queen Elizabeth's long-time husband Prince Philip passed away in April 2021 at the ripe old age of 99, just a few weeks shy of his centennial year, per Elle. The Palace confirmed the sad news in a statement, noting Philip "passed away peacefully" at the couple's home in Windsor Castle. Elizabeth and Philip got married in 1947, at the iconic Westminster Abbey, and welcomed their first child, Prince Charles, the following year. They were married for an incredible 73 years total.
The queen's former press secretary, Charles Anson, told People that, although she was devastated by Philip's passing, "She would have thought about this moment several times, and her way would be to remain as steady and as calm as possible." Anson added, "That comes naturally to her through her temperament and her experience." Elizabeth's former senior staffer also acknowledged that, throughout his tenure, she remained calm and collected regardless of the situation.
Philip, meanwhile, took to being queen consort with aplomb. "There were some things they had to deal with together that were difficult, but it was a long marriage with a great deal of happiness," Anson shared. "He took very seriously his role as a support for the Queen as monarch ...He very quickly came to terms to watching to be in that role of support as well as running his own life." 
Thankfully, Elizabeth had a huge amount of support behind her to cope with the trying time, including from her cherished former lady-in-waiting.
Lady Pamela reached out to her old friend after the loss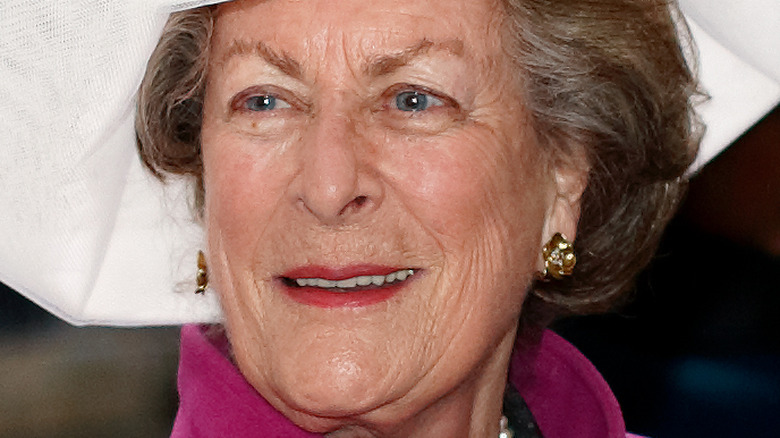 Max Mumby/indigo/Getty Images
People reports that former lady-in-waiting Lady Pamela received a sweet letter from Queen Elizabeth following the death of her beloved husband, Prince Philip. Pamela was the late patriarch's first cousin, and even served as a bridesmaid when he wed Elizabeth. "I rather remember [Elizabeth] was cool as a cucumber as always at her wedding — just there, and the whole world going mad around her," Pamela reminisced. She remained by her side when the young princess was crowned in 1952, following the passing of Elizabeth's father, King George VI, and the two women grew closer throughout Pamela's tenure.
In fact, the former lady-in-waiting reached out to her old friend following Philip's passing. The Queen wrote back, "saying, 'Of course, you have known him longer than I.'" Pamela confirmed, in conversation with daughter India Hicks, "Yes, she is doing fine. She wrote and thanked me for her Christmas present" and even regaled Pamela with stories about their COVID-safe festive celebrations, too. Moreover, she reckons the queen's legacy will be an unbreakable commitment to "duty, steadfastness and interest in people," with Pamela remarking, "Kate and William have got it too."
In the wake of Philip's death, Elizabeth released a statement thanking everyone "for the support and kindness shown to us in recent days," noting, "We have been deeply touched, and continue to be reminded that Philip had such an extraordinary impact on countless people throughout his life," per E! News.