What You Need To Know About NBC's New Eurovision-Inspired Song Contest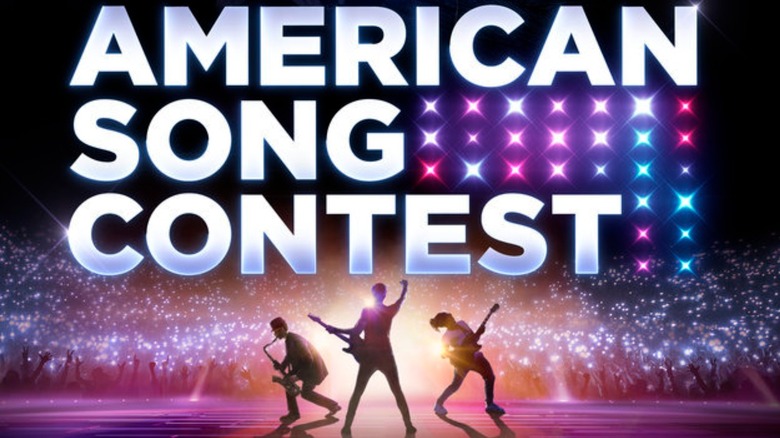 NBC
If you're a fan of ABBA, you have the Eurovision Song Contest to thank; the Swedish band won the competition in 1974 with their hit "Waterloo" (via U Discover Music). They're not the only big names who've been in the competition, either. Olivia Newton-John sang for the UK in 1974, Celine Dion won for Switzerland in 1988, and Katrina & The Waves won for the UK in 1997 (per Bustle). 
First held in 1956, the contest was designed to help bring countries together after World War II (per Independent). To sum it up, the Eurovision Song Contest is a competition between musicians that represent different countries. The contestants perform one song, and then each country votes for a winner. Votes come from a combination of viewer scores and a selected jury from each country (per Vox). The show is a huge hit in Europe; roughly 183 million people watched the 2021 Eurovision Song Contest (via Billboard).
Americans may have some understanding of the competition from the movie "Eurovision Song Contest: The Story of Fire Saga," which stars Will Ferrell and Rachel McAdams as underdogs competing for Iceland at the annual event (per IMDb). And now a contest with a similar concept called "American Song Contest" is coming to America. Here's what you need to know.
Some famous names are competing on the American Song Contest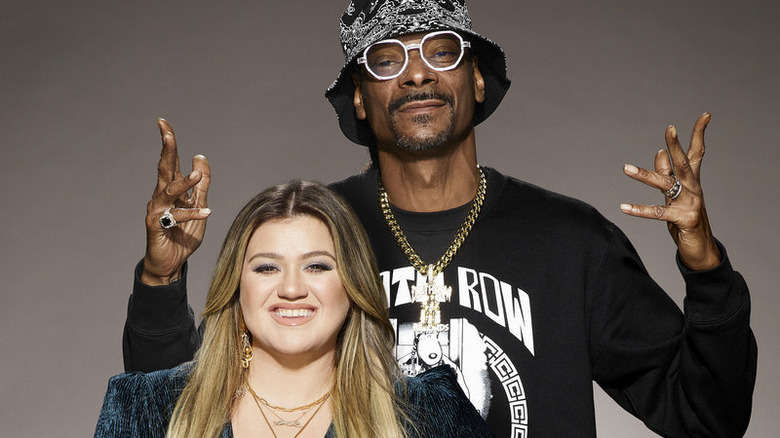 Chris Haston/Dave Bjerke/NBC
NBC's new show "American Song Contest" took inspiration from the Eurovision Song Contest, and it will feature 56 vocal acts with representatives from each U.S. state and territory (per USA Today). You may recognize some of the artists right away: Jewel is representing Alaska, Macy Gray is singing for Ohio, and Michael Bolton is standing in for Connecticut.
Premiering March 21 at 8 p.m. ET, the live show is hosted by Kelly Clarkson and Snoop Dogg (via NBC). Viewers will be able to vote for their favorite act, and their votes will be combined with votes from jury members — one from each state and territory — from the music industry (per NBC). There will be three rounds to narrow down the competition, starting with qualifying rounds for five episodes, then two weeks of semi-finals, and the grand finale May 9 will feature 10 acts battling it out (per USA Today).
Clarkson explained the benefit of a show like this and tied it back to the Eurovision Song Contest's origins, saying the contest "in Europe was so beneficial for camaraderie, for everybody to come back together. And I think the same thing is needed now in the States. And what better way to do that, than via music" (per WRMF).