The Law & Order: SVU Episode You Forgot Starred Hilary Duff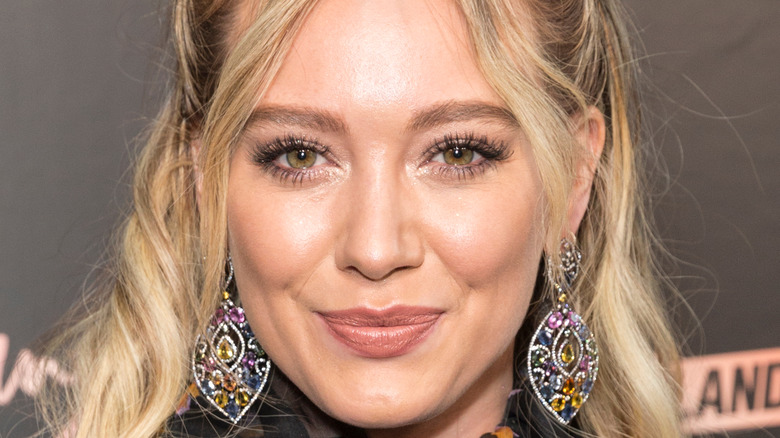 lev radin/Shutterstock
Hilary Duff has become synonymous with her Disney counterpart, Lizzie McGuire, but we all remember the brief period of the late aughts when she tried to shed her "good girl" image and take on a more edgy persona.
Duff's attempts included showing sex appeal through her music (via Seventeen), dating bad boy musicians, and even sneaking into clubs. In a 2015 interview with Time, Duff admitted to lying about her age "all the time" to sneak into clubs with the help of her older sister Haylie. However, perhaps the most publicized way Duff strived to show her fans she had grown up was by choosing more mature acting roles. 
Duff chose to subvert her polished "girl next door" archetype shown in films like "Cheaper by the Dozen" and "A Cinderella Story" in exchange for a more promiscuous aesthetic. This included playing an oversexed, Middle Eastern pop star in 2008's "War, Inc." and a suicidal, rebellious teenager in 2009's "According to Greta."
Perhaps the most profound of all of Duff's roles during this evolutionary period, though, was her 2009 guest stint on "Law & Order: SVU." 
Hilary Duff was praised for her 2009 performance on 'Law & Order: SVU'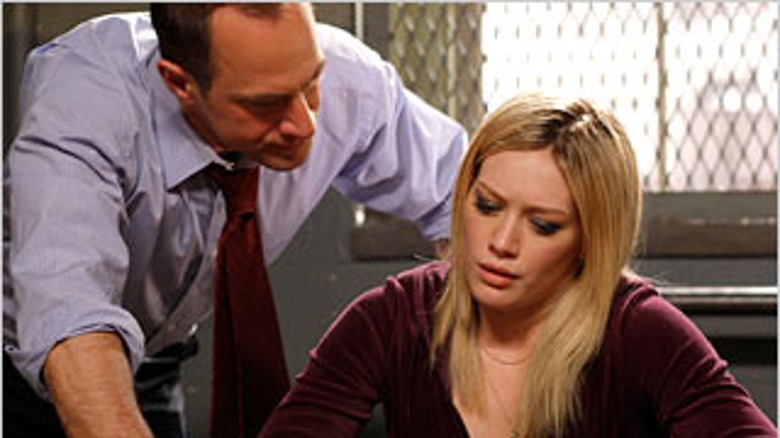 WILL HART/NBC
In "Law and Order: SVU" Season 10, Episode 19, titled "Selfish," Hilary Duff guest starred as Ashlee Walker, a single mother accused of killing for her missing 11-month-old daughter, Sierra. Duff flawlessly portrayed Walker, standing out alongside "NYPD Blue" alum Gail O'Grady, who played her mother. The episode begins with both mother and grandmother searching for Sierra and takes a surprising turn when it's revealed that the measles and an unvaccinated classmate are responsible for her death (via TV Tropes). 
While the episode has been criticized for changing the plot midway through from a crime procedural to a vaccination debate, Duff's performance didn't go unnoticed. Entertainment Weekly lauded the former Disney star stating, "her performance was good, a model of restraint." Over the years, Duff has proved she's more than a child star and has made the near impossible transition from Disney darling to working actor.
Duff has starred on TVLand's "Younger" from 2015 to 2021 and currently stars on Hulu's "How I Met Your Father."