The Tragic Way Naya Rivera Was Introduced To Death As A Child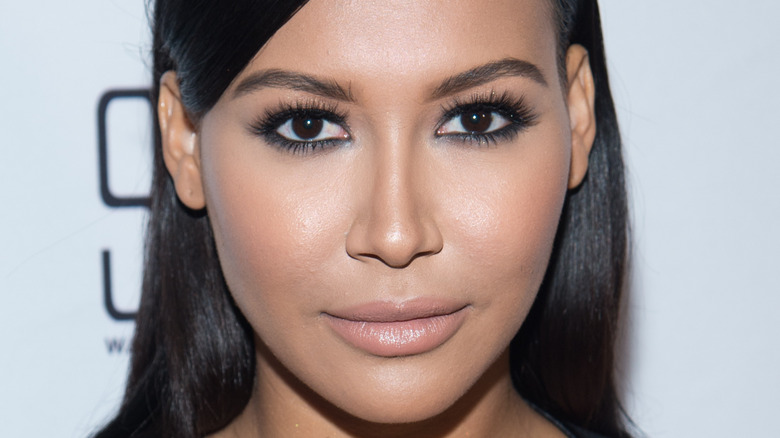 Mark Sagliocco/Getty Images
Before Naya Rivera played Santana Lopez on "Glee," she already had years of showbiz experience under her belt. Rivera had her first taste of fame before she could even walk, starring in TV commercials as a baby (via Nice Girls TV). A few years later, when the actress could walk but still couldn't read lines, she landed a regular role on the TV series "The Royal Family," per IMDb. She continued to beef up her resume as a child actor, appearing in '90s hit shows like "The Fresh Prince of Bel-Air," "Family Matters," and "Baywatch." The young star never slowed down, eventually becoming an A-list celebrity following her role on "Glee."
After "Glee" wrapped in 2015, Rivera stayed busy, both professionally and personally. When she wasn't acting, she was spending time with new son Josey. She told People, "First and foremost, everything I do is for Josey." In 2020, the actress's life and career were tragically cut short in a drowning accident. But years earlier, a young Rivera faced the reality of death for the first time in a heartbreaking and traumatic way.
Naya Rivera watched her co-star die
Naya Rivera was still a budding child star on "The Royal Family" when she first learned about death. According to Vulture, Rivera played Hillary, the youngest granddaughter of co-star Redd Foxx. Despite their age gap, the two were very close in real life. On an episode of "The Arsenio Hall Show," Foxx pointed to Rivera in the audience, saying, "She's four years old, but actually she's 40."
As two regulars on "The Royal Family," they spent a lot of time bonding on set too. Tragically, Foxx suffered a heart attack one day while reciting lines with Rivera, and the young star watched as it all played out. As quoted by Vulture, in Rivera's 2016 book "Sorry Not Sorry," she recalls, "[A]ll of a sudden he kind of slumped over and fell to the floor." The cast headed to the hospital, along with Foxx's family, and the actress wrote they were "all mixed together in the waiting room, praying and trying to comfort one another. When the doctor came out to tell us that Redd had passed, he delivered the news to the entire group."
The experience was undoubtedly traumatic for the young actress. Years later, Rivera recalled the experience on a radio show, "It was really weird because I was, like, five and a half, and I got rushed upstairs and I didn't know what was going on. And now, looking back on it, I'm like, that's freaky ... I watched a legend die."