Alice's Keke Palmer On Bringing Black Voices To The Big Screen - Exclusive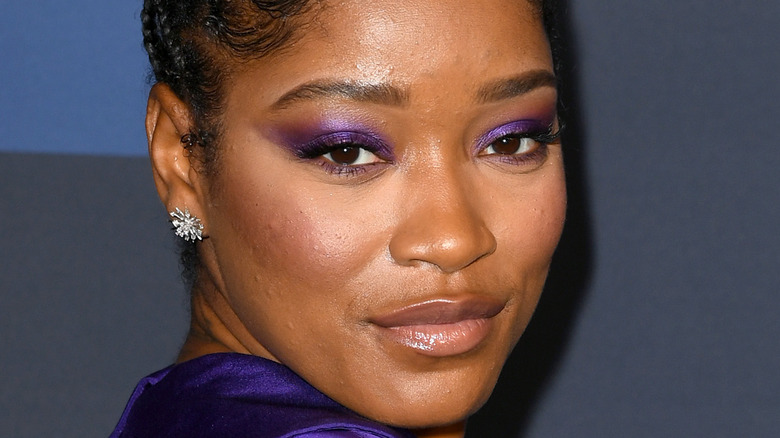 Kevin Winter/Getty Images
Keke Palmer's talent cannot be understated, and her slated releases for 2022 only back this claim up. This year, Palmer's theatric releases include the based-on-a-true-story "Alice" and Jordan Peele's latest cultural-commentary-turned-horror-film "Nope." 
Viewers across the world have witnessed Palmer's stunning transformation into a powerhouse actor, singer, and host over the years, and, perhaps now more than ever, the "Hustlers" actor is using her work to bring authentic Black voices and perspectives to the big screen. 
"Alice" premiered in select theaters on March 18, 2022, and it follows Palmer's titular character, an enslaved woman who, after a confrontation with her plantation's owner, escapes one night only to cross the plantation's outer threshold and encounter a highway (via The Washington Post). 
Now, we know from history that slavery in the United States was abolished in 1865, so Alice shouldn't be seeing motorized vehicles coasting down the freeway. The film, which is based on real-life events, is set in the 1970s, with viewers realizing early on that this must mean that the plantation's owner didn't free his enslaved persons for generations following the 13th Amendment's ratification.
This film is critical in understanding the complex, layered history of African-American people in the U.S., with Palmer doing everything in her power to not only portray Alice well but also ensure that an increasing number of people understand that racism didn't magically end in 1865. 
Recently, in an exclusive interview with The List, Palmer told us not only which film helped prepare her for "Alice" but also what it means to bring authentic Black voices to the big screen.
Being part of this film movement 'means so much' to Keke Palmer, she says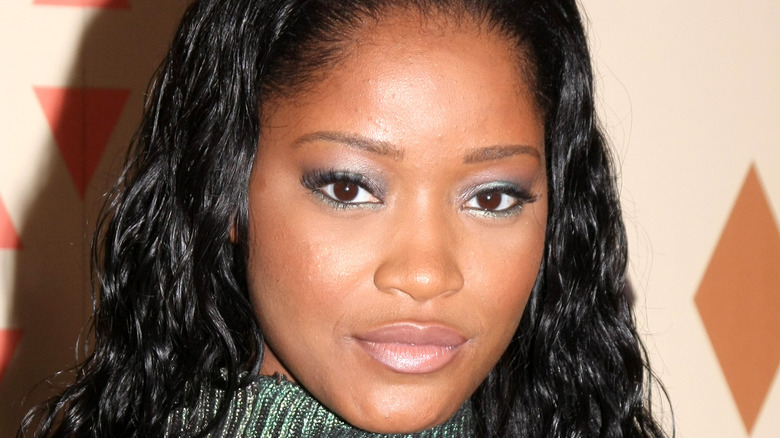 Kathy Hutchins/Shutterstock
Casting Black actors and hiring Black writers and producers is only the start of making sure Black voices are heard in Hollywood and beyond. This is why Keke Palmer's "Alice is so important," and why she's so proud of her work on it, she said.
"As artists, we're always trying to say something," Palmer told The List. "I'm always trying to say that we deserve to be heard. We deserve to exist, whether it be being a woman, whether it be being a creative, whether it be being a millennial, whether it be being a Black person." 
For Palmer, this means lifting up the LGBTQ+ community, too, which she did in her film "Pimp."
"With 'Alice,' it's no different," Palmer continued. "It's an opportunity to say something, and I'm glad that I got to say it with Krystin [Ver Linden] and Common and everyone who was in the film."
In fact, Palmer turned to how Black people have historically been portrayed in the entertainment industry for her research before filming "Alice," specifically in Black exploitation films.
"The sentiment [in 'Alice'], even though this movie is not a Black exploitation movie, it does pay homage in a lot of ways," Palmer explained. "More importantly, the film, the poetry of what that symbolizes is giving Alice an opportunity to exist in the same way that Black exploitation films did, which was providing a sense of hope, inspiration, and allowing for justice to be seen even in an artistic fashion, if it's not currently being seen enough around you in society."
"Alice" is now showing in select theaters.