The Reason Kamala Harris Is Losing Yet Another Staffer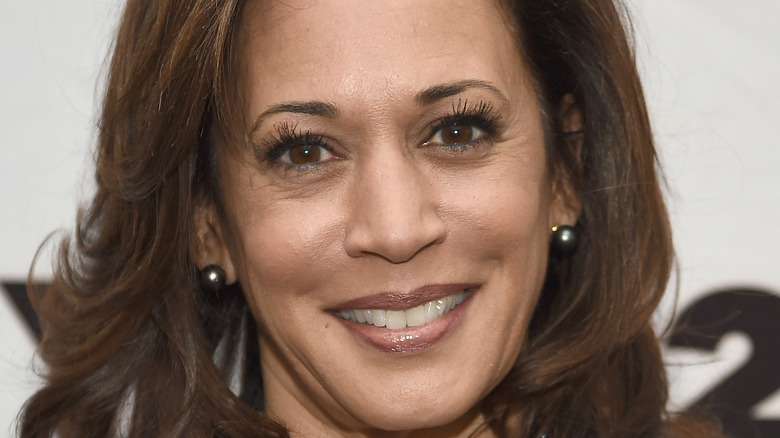 Dimitrios Kambouris/Getty Images
Vice President Kamala Harris appears to have a turnover problem as her staff continues to dwindle. While it's not unheard of for White House staffers to spend only a year or two working there before moving on, Harris' staff continues to change at an alarming rate (via The Washington Post).
According to The Hill, one of the major focuses for the vice president has been "addressing root causes of migration in Central America." The messaging Harris has been sending out, though, has raised a lot of eyebrows. On a trip to Guatemala and Mexico, Harris told people who were hoping to migrate to "not come" to the United States, per CNBC. "I believe if you come to our border," she said, "you will be turned back."
Harris' staff reportedly received blowback for how disastrous that trip went, in addition to how poorly a trip to the Mexico/U.S. border was conducted. Since then, Harris has continued to receive bad news about her staff. Nine members have quit, including the vice president's communications director, chief spokesperson, deputy press secretary, speechwriting director, and deputy director of public engagement (per the New York Post). 
However, the political focus right now is on Russia's war in Ukraine. Harris traveled to Poland and Romania to discuss the invasion with NATO allies ahead of President Biden's upcoming trip, per The Hill. Though Harris is focusing on the task at hand, she is losing yet another staffer amidst this international turmoil.
Kamala Harris will have a new national security advisor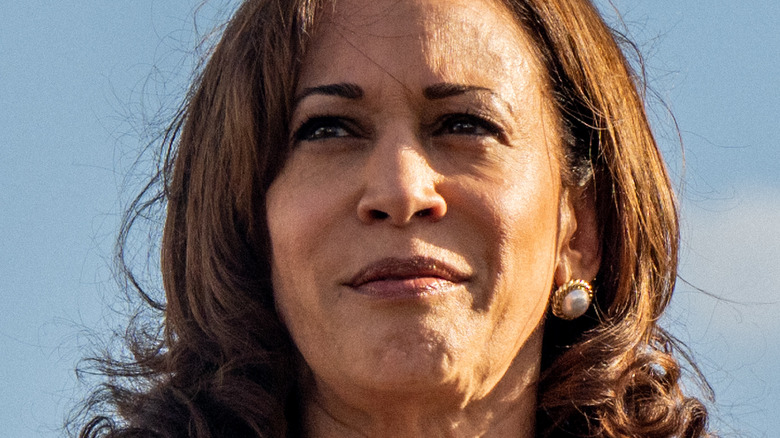 Brandon Bell/Getty Images
Vice President Kamala Harris is currently in a precarious position. In taking the lead on foreign affairs, Harris has placed herself "in the middle of high-stakes diplomacy with leaders around the world" (per Reuters). This includes handling "an awkward back-and-forth over providing MiG-29 jets to Ukraine," as countries work to provide the war-torn country with aid (via the Daily Mail). Everyone is trying to avoid taking any action that Russia can interpret as an act of war, which makes the situation more daunting. This is why it's more important now than ever that the vice president's messaging and actions are clear. 
However, more staffing change-ups are taking the focus off the situation in Ukraine and turning it back to how the vice president runs her office. On Monday, Reuters broke the news that Nancy McEldowney, Harris' national security advisor since she took office, will be resigning to "focus on some pressing personal matters." In a statement, McEldowney said that the decision was "difficult" but this was the "right decision for [her] family."
While it's unclear when McEldowney is leaving, she will be replaced by Philip Gordon, Harris' current deputy national security advisor. Gordon has been working with Harris since she took office. Before working for the vice president, he worked under former President Barack Obama during Obama's second term. Under that presidency, Gordon was a coordinator for the Gulf Region, the Middle East, and North Africa (per The Hill).