Here's Who Francesca Will Really End Up With In Bridgerton, According To The Books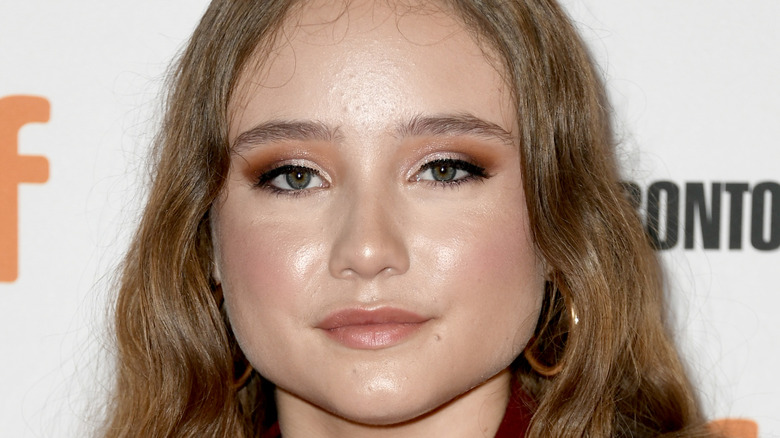 Frazer Harrison/Getty Images
Netflix's hit Regency-era drama "Bridgerton" took the world by storm when it aired on Christmas day 2020. As Fortune noted, the series was watched by 82 million accounts for a total of 625 million hours during the first four weeks that it was available on the platform. Set in 1800's London, the Shonda Rhimes show is based on author Julia Quinn's series of eight books, each of which centers around one of the Bridgerton children, according to Quinn's website. Season 1 followed her novel, "The Duke & I," which focused on the relationship between Daphne Bridgerton (Phoebe Dynevor) and the Duke of Hastings, Simon Basset (Regé-Jean Page). "Bridgerton" Season 2 is set to drop on the streaming platform on March 25, and as Marie Claire noted, it will shift focus to Daphne's older brother, Anthony Bridgerton (Jonathan Bailey).
While seasons 3 and 4 of "Bridgerton" have already been greenlit, there's no guarantee that the show will be renewed for all eight seasons. That would be a shame, as viewers would miss out on the adaptation of little Francesca Bridgerton (Ruby Stokes') love story. According to Quinn's website, Francesca's story unfolds in book six of the series, which is titled "When He Was Wicked."
Francesca Bridgerton and Michael Stirling have an unconventional love story
Per Quinn's official book synopsis of "When He Was Wicked," Francesca Bridgerton doesn't exactly have an easy go of things in the love department. The Bridgerton family's second-youngest daughter crosses path with a notorious womanizer named Michael Stirling, who immediately falls for her. The only problem? Francesca and Michael meet mere days before Francesca's wedding to Michael's cousin, John Stirling. Per Curled Up, Francesca goes through with the wedding to John, and Michael conceals his true feelings for Francesca. She and John are married for two years when John unexpectedly dies in his sleep — but the good news is that Francesca's chances of love aren't over yet!
Michael, who'd moved to India for a few years, returns to England and stirs up some old feelings in Francesca's heart. For his part, Michael "dares not speak to her of his love ... until one dangerous night, when she steps innocently into his arms, and passion proves stronger than even the most wicked of secrets," as Quinn's book synopsis puts it. It's up to the reader to learn whether these two lovebirds make it work in the end. And while it will take some time for Francesca's story to make its way to Netflix, fans can tune in this week to see whether her character gets more screen time in "Bridgerton" Season 2.