A Controversial RuPaul's Drag Race Moment Referenced America's Next Top Model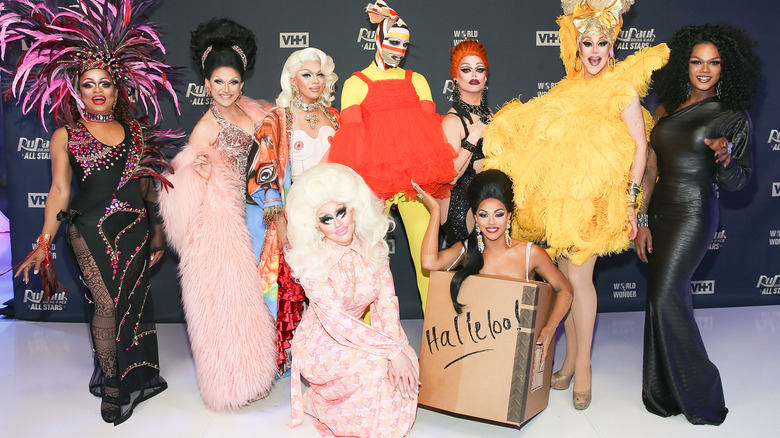 Bennett Raglin/Getty Images
Long-time fans of "RuPaul's Drag Race" will know that the weekly messages delivered by the eponymous host were recently rebranded, following intense backlash over the show's alleged trans exclusion. As the Huffington Post reported at the time, a controversial challenge required competing queens to guess whether cropped photos were of former "Drag Race" contestants or people born biologically female. Likewise, the use of the term "she-male," which was also utilized to denote a new message from Ru herself, came under fire.
Network LogoTV released a statement, thanking "the community for sharing their concerns," and clarifying, "We did not intend to cause any offense, but in retrospect we realize that it was insensitive. We sincerely apologize." Although the Emmy-winning show has been lauded for promoting inclusivity, and spreading awareness of issues plaguing the LGBTQ+ community, the treatment of transgender contestants has been called into question by some. 
"Drag Race" alum Monica Beverly Hillz told the Huffington Post, "After my experience of being on the show ... the use of the words 'she-male,' 'ladyboy,' and 't****y' are not cute at all. I have fought, and still am fighting, for respect from society." She added, "People don't understand the daily struggle it is to be a transgender woman." However, host RuPaul Charles defended the "She-Mail" segment, which notably had origins elsewhere on TV.
RuPaul defended the right to make fun of anything and everything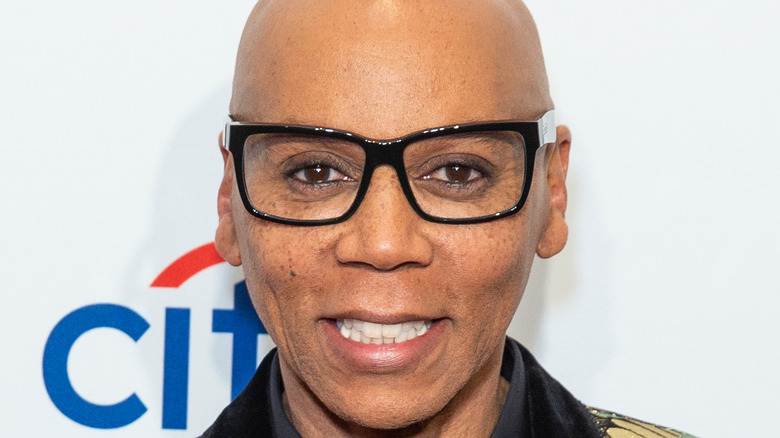 lev radin/Shutterstock
As a profile in The Guardian notes, the "Drag Race" host was heavily criticized by the transgender community for her "You've got She-Mail" segment on the hit show. Numerous complaints were made, while several trans former contestants spoke out, too. The name was updated for all upcoming seasons, but RuPaul admitted she wouldn't "have changed it."
The LGBTQ+ icon explained, "Our intention was always coming from a place of love. On paper, you cannot read intention, so it was actually hurtful. First of all, drag is dangerous. We are making fun of everything. But when someone doesn't get the joke or feels offended by it, it's a lose-lose situation, because you can't explain a joke. It isn't funny if you explain it."
As Reality Blurred notes, "Drag Race" actually started life as a parody of "America's Next Top Model," hence the search for "America's Next Drag Superstar" and the increasingly wild challenges. However, if Mama Ru wanted to do her own version of Tyra-Mail, she would've been better off calling it simply "Ru-Mail," and avoided any backlash down the line. 
The host subsequently apologized profusely for offending trans people, since her Guardian interview also included an assertion never to allow post-op contestants to compete on the show. Per EW, Ru tweeted, "I understand and regret the hurt I have caused. The trans community are heroes of our shared LGBTQ movement. You are my teachers."