Bethenny Frankel Opens Up About Her Personal Connection To The Kim Vs. Kanye Drama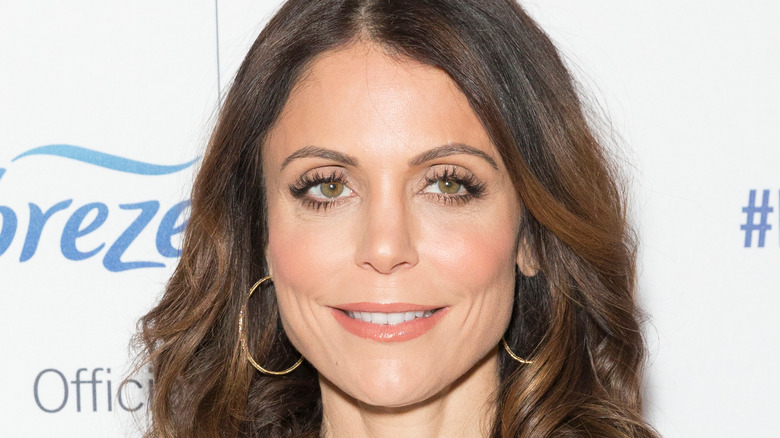 lev radin/Shutterstock
Everyone seems to have an opinion on the drama between Kim Kardashian and her ex-husband, Kanye West. During the March 16 episode of "The Daily Show With Trevor Noah," the eponymous host pointed out how troubled he was about the situation, especially West's constant social media tirades against Kardashian and her new boyfriend, Pete Davidson. "Kim likes publicity. Kim is also being harassed. Those things can be happening at the same time," Noah explained. "And all I'm saying is, if Kim cannot escape this — Kim Kardashian — then what chance do normal women have?"
West responded by calling Noah a series of racial slurs on Instagram, which ultimately led to him being banned from the social media site for 24 hours — and taken off the lineup for the 2022 Grammy Awards (via People). Other celebrities have also spoken out about West's behavior towards the mother of his four children, including rock star Gene Simmons, who urged the rapper to "get a hobby." Furthermore, comedian D. L. Hughley had some harsh words for those who are finding humor in the situation. "It's not funny. It's never been funny," he said (via US Weekly). "I think I have watched too many times when things like that happen. And a woman or somebody is not believed and then things escalate. He is stalking her."
Now, Bethenny Frankel, who went through her own contentious divorce with ex-husband, Jason Hoppy, is speaking out about the situation.
Bethenny Frankel knows what it's like to go through a painful divorce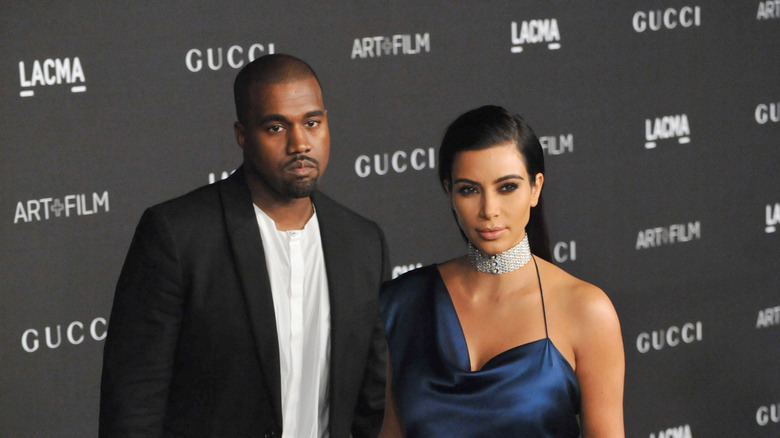 Featureflash Photo Agency/Shutterstock
Bethenny Frankel feels for Kim Kardashian and the problems she's facing during her divorce from Kanye West, especially after she went through her own painful divorce from ex-husband, Jason Hoppy, which took almost nine years to finalize. "I decided to weigh in on it because it's an unfortunate situation that I have experience with, and you can't play games when the stakes are so high," Frankel said at the 2022 iHeart Radio Awards (via E! News). "Like you can't gamble something you're not willing to lose."
Frankel explained that she was able to get through it for her daughter, Brynn. In fact, she doesn't think West is thinking about his four children when he lashes out at their mother over social media. "You are so, so hating your ex more than loving your child if you're playing this out in public," Frankel said during an episode of her podcast, "Just B with Bethenny Frankel" (via TikTok). 
"You're a hypocrite because playing this out in public while saying you don't want your daughter on TikTok — posting your daughter on TikTok on Instagram saying, 'I don't approve of her being on TikTok,' is moronic. It is hypocritical. It is a bag of bulls**t."