Who Did Melissa Rivers Play On The Bold And The Beautiful?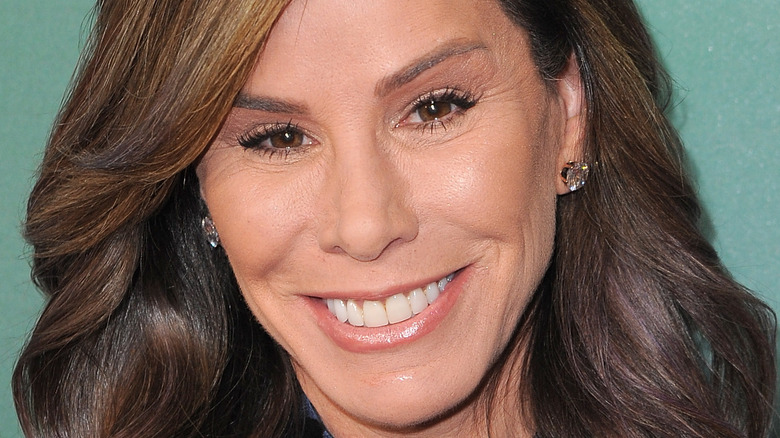 Angela Weiss/Getty Images
Although Melissa Rivers has enjoyed a successful career outside her mother's shadow, the two women remain inextricably linked, particularly given the younger Rivers' decision to take over on "Fashion Police" following the legendary comedian's sudden passing. As Variety reported at the time, she joined regular hosts Giuliana Rancic and Brad Goreski on the long-running show, which briefly went on hiatus during the search for a new permanent lead. 
Of taking her mother's place at the helm, Rivers said, "I'm very excited to be given the opportunity to continue to work with my E! and 'Fashion Police' family." Comedian Kathy Griffin briefly occupied the role, before abruptly departing, citing issues with the format. Rivers was no stranger to television, having worked both behind and in front of the camera alongside her mother, including on their reality show, "Joan & Melissa: Joan Knows Best?"
However, she was eager to strike out on her own too, telling the Los Angeles Times in 2015, "My whole life cannot be about my mother's legacy." Among other things, Rivers dabbled in being a soap star, with a brief but notable appearance on "The Bold and the Beautiful."
Melissa Rivers played a judge long before Fashion Police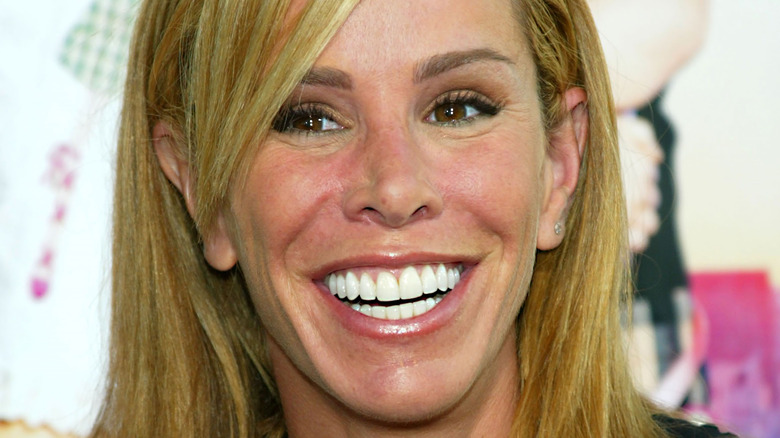 DFree/Shutterstock
In June 2009, TV Fanatic reported a number of exciting guest stars had been tapped for an upcoming episode of "The Bold and the Beautiful," which featured a major "Forrester vs. Jackie M face off." Alongside Melissa Rivers, legendary pop star Alan Thicke, Jim J. Bullock, Samantha Potter, and Morgan Fairchild (aka Nora Bing from "Friends") would also be stopping by for the showdown. People subsequently confirmed the fierce foursome judged "a fashion face-off," with Rivers actually playing herself, per Soaps.com. Potter, meanwhile, an "America's Next Top Model" alum, was the latest Jackie M model.
Of her appearance on the show, Fairchild enthused, "It's always fun doing the fashion stuff, because everybody's done to the gills and you sit around and admire everyone all day." However, she admitted the long shooting days, in heels, were tough. Regardless, the actor shared, "I thought it would be fun to come in and do all the glam, fashion show stuff and skip town again, and if they had something else, some little thing for me to do, it would be fun to come back." Aside from "Friends," Fairchild appeared on "Search For Tomorrow" and "The City," making her a soap opera vet.
Melissa Rivers moved onscreen again to play her mother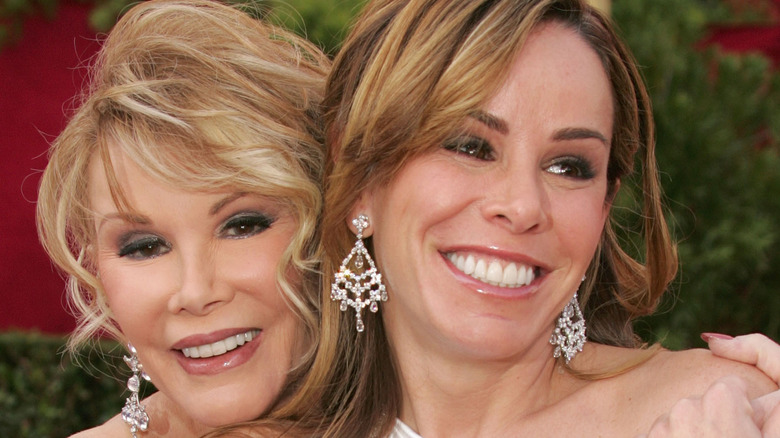 Carlo Allegri/Getty Images
As for Melissa Rivers, although she's continued working mostly behind the scenes, one onscreen role stands out. She played Joan Rivers herself, in the 2015 movie "Joy," opposite Jennifer Lawrence and Robert De Niro. In an interview with The Hollywood Reporter, Rivers acknowledged it was "emotionally risky" taking on the role just six months after the iconic comedian's death. However, the resemblance was uncanny, with Rivers admitting, "Honestly, once the wig was on, I stopped looking in a mirror — it was too bizarre." The actor worked extensively with a dialect coach to perfect her mom's very specific "inflections," explaining it was crucial to do her justice, especially since Rivers felt her presence urging her on.
"I didn't want it to be a caricature. Like, I didn't want anyone to say, 'Oh look, it's a drag queen.' That was my biggest fear," Rivers revealed. She was thrilled to be in a David O. Russell movie, describing it as "f***ing cool" and joking about being "his 'new muse'." Regardless of how excited she was, though, Rivers was "terrified" to be on set with the likes of Lawrence and Bradley Cooper. Thankfully, it ended up being a wonderful experience that Rivers hopes her mother would appreciate even if, as she told Vanity Fair, the "Fashion Police" host would probably be mad "they didn't cast Cate Blanchett" as her instead. Whether or not she returns to the soap world, meanwhile, only time will tell.