The Chicago Med Episode You Forgot Corbin Bleu From One Life To Live Was In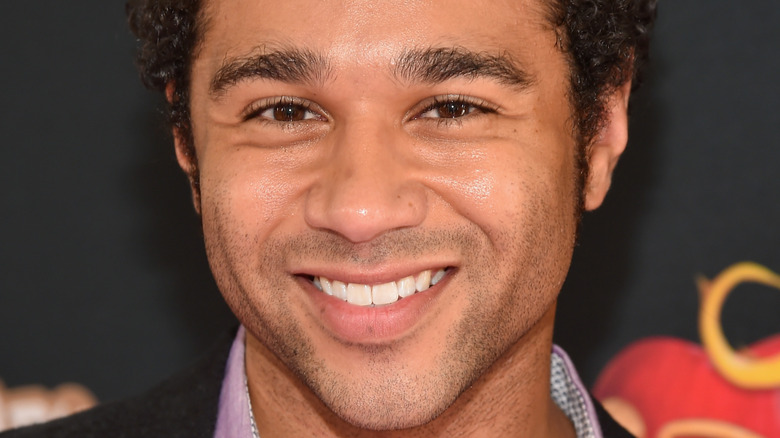 Alberto E. Rodriguez/Getty Images
The "High School Musical" series was a major breakout moment for lead actors Zac Efron and Vanessa Hudgens, both of whom went on to have massive careers in the industry. But the movies were just as crucial for the talented ensemble cast too, which included Ashley Tisdale (Sharpay) and Corbin Bleu, who played hunky basketball player Chad. Over a decade since the franchise wrapped, Bleu returned to the fold, in the spin-off show "High School Musical: The Musical: The Series."
Teasing his appearance in an interview with TV Insider, Bleu shared, "[It's] definitely very meta. I'm playing myself. I'm not playing Chad, I'm playing Corbin. I'm playing a little bit more of a jaded, meaner version of [myself], but we'll see the arc how it goes over the process." The actor added, "It's such a great time of nostalgia, and I feel like I'm very honored that I am being able to go back and revisit that." Just a short while prior, Bleu enjoyed a mini-"High School Musical" reunion.
As Screen Rant reported at the time, he starred opposite Monique Coleman (who played Taylor) in Lifetime movie "A Christmas Dance Reunion." Even outside of the "HSM" universe, though, Bleu has been super busy in the years since his big breakout moment. In fact, he even popped up in "Chicago Med" at one stage, though you may have missed it. 
Corbin Bleu played Hannah's at-risk boyfriend in the hit show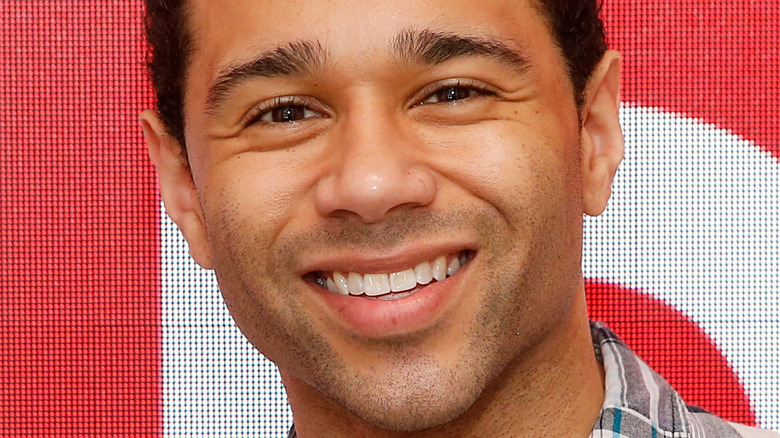 Dominik Bindl/Getty Images
Per IMDb, actor Corbin Bleu appeared in a 2018 episode of "Chicago Med." The jam-packed installment, entitled "Lemons and Lemonade," revolved around the treatment of a young woman who's suffering from anorexia, Dr. Reese's return to the fold after a two-week absence, Dr. Halstead's efforts to bond with Dr. Manning's son, and even Dr. Rhodes's crusade over a patient he feels has been wrongfully moved to a different facility. Bleu played a character named Tommy in the hit drama. 
According to Tell-Tale TV, he's Hannah's boyfriend, but their relationship ends after she's revealed to be carrying a rare, and possibly fatal, infection incurable by antibiotics. Although Tommy is understanding, the stress proves to be too much for Hannah and she breaks things off with him rather than putting Tommy at further risk. The role was far removed from Bleu's "High School Musical" days, of course, but it was also emblematic of the kind of varied, interesting roles he's chosen in the years since.
If you are struggling with an eating disorder, or know someone who is, help is available. Visit the National Eating Disorders Association website or contact NEDA's Live Helpline at 1-800-931-2237. You can also receive 24/7 Crisis Support via text (send NEDA to 741-741).
Corbin Bleu has diversified his career in recent years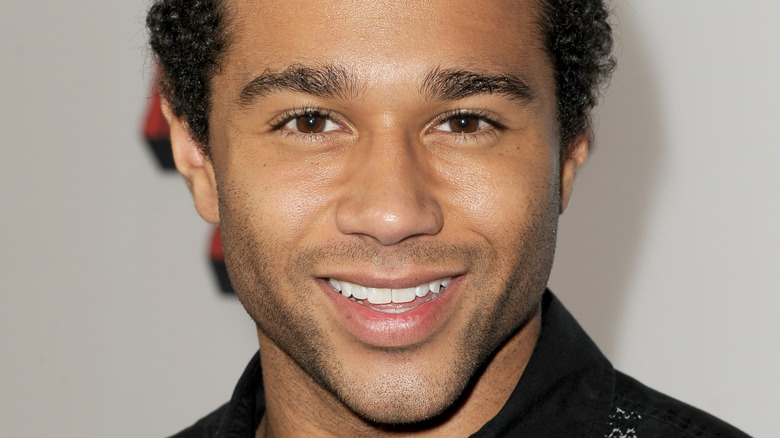 Kevin Winter/Getty Images
In a joint interview with Entertainment Tonight, "High School Musical" alumni turned Lifetime co-stars Corbin Bleu and Monique Coleman opened up about how they had survived two decades in the industry. Although Coleman acknowledged having a good sense, at least financially, of where her career was headed, former soap star Bleu admitted, "Unlike you, I did get broke. That's the truth."
However, the actor clarified, "It was for beautiful reasons. But after 'High School Musical,' I started a non-profit and I ended up becoming the first-ever United Nations Youth Champion, and I funded a global trip around the world to meet young people and understand what they experienced and faced globally. And that is very altruistic. That's really noble and I don't regret a single moment of it."
Unfortunately, it affected his bottom line more than the "One Life to Live" star anticipated. Thankfully, he also learned a valuable lesson about the industry and what kind of work he's willing to do. And these days, Bleu knows exactly where he stands.