Bob Saget's Family Pushes Back Against Widespread Claim About His Health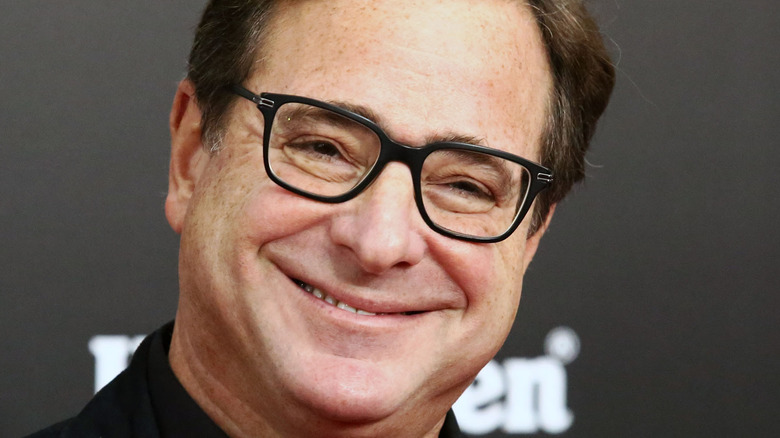 Astrid Stawiarz/Getty Images
In the reporting of Bob Saget's untimely death earlier this year, many news outlets, including CNN, have touted that he was COVID-19 positive when he died. The Florida's Orange County Medical Examiner's Office ultimately determined a head injury caused the comedian's death.
Now, a showrunner from the venue Saget played the night he died is sharing more about the actor's state. In an interview with police, Rosalie Cocci claimed, "He said that his hearing had been off and that was the case that night. He was asking the sound guys to turn everything up." Cocci further claimed Saget said he had "long-term COVID" with the late star also allegedly confiding it was "taking his body a long time to get over it." Cucci specifically said Saget talked about also having a sore throat and wanting throat lozenges.
According to the AARP, hearing loss and complications can be symptoms of long COVID, which occurs when the illness affects a person for months (via Mayo Clinic). But Cocci's claims about Saget suffering from long-term COVID seem questionable in light of TMZ having spoken to a close personal friend of the "Full House" legend who claims Saget did not share these same insights with them about his personal health.
Kelly Rizzo insists Bob Saget was healthy when he died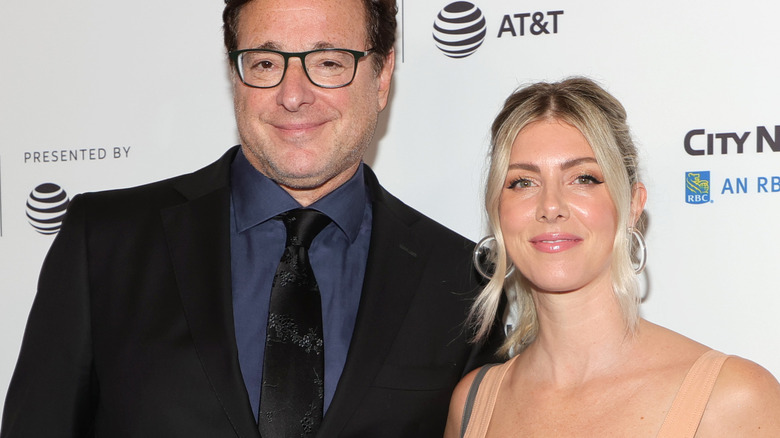 Mike Coppola/Getty Images
In addition to the friend who spoke to the actor's wellness, the beloved sitcom star's wife is pushing back at the notion that he was battling COVID-related issues before he sadly passed away.
TMZ spoke to the lawyer who represents the Saget family and notes that his wife Kelly Rizzo was in touch with her husband on the day he died in January. She maintains that the 65-year-old did not complain of feeling sick nor did he hint of hearing-related problems.
This update comes after Rizzo shared with Good Morning America shortly after Saget died that he was "happy" the night he died and generally healthy. "It was not anything serious," she said about her comedian's husband's recent diagnosis with COVID-19. She also pointed to his last Instagram post in which Saget wrote about his comedy tour, "I'm back in comedy like I was when I was 26. I guess I'm finding my new voice and loving every moment of it."
Meanwhile, it's important to note that a person can test positive for the viral illness for several weeks even after recovering and no longer posing a risk of infection to others (via Verywell Health).