Keke Palmer On Getting Into A '70s Mindset For Alice - Exclusive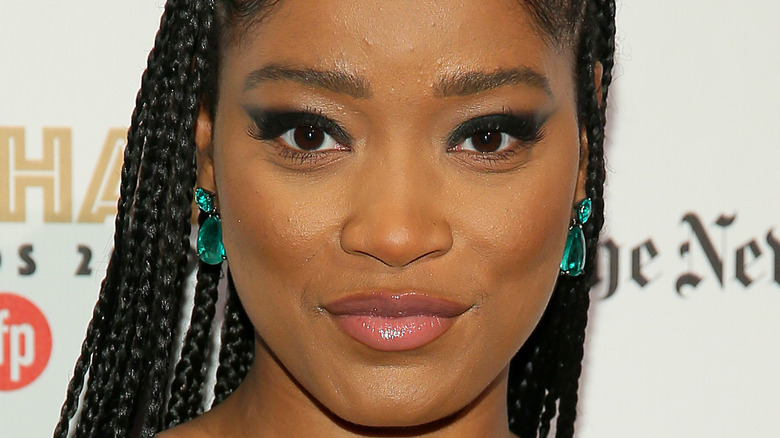 Jemal Countess/Getty Images
For Keke Palmer, taking on a new film means preparing in the best way she knows how, which always includes taking care of herself, first and foremost. This is perhaps why Palmer's stunning transformation over the years has been so delightful for fans to watch across the globe. She never stops being authentic to herself, even when a film or television series pushes her like never before.
Recently, we sat down with the "Pimp" actor to discuss her latest film, "Alice," including how she prepared for a different time period and a darker role. In an exclusive interview with The List, she discussed bringing Black voices to the big screen and which film helped best prepare her for "Alice." 
The singer also revealed how serious films like "Alice" require her to stay centered more than other roles. "It's making sure that I'm doing certain practices that allow me to stay connected to myself, whether it be working out or doing yoga or meditating or hanging out with friends," she told us. "I always try to balance what I'm experiencing with the deep characters so that I don't get lost in it."
However, exploring the 1970s in "Alice," which Palmer hadn't done much before, wasn't necessarily a challenge. In fact, despite being born in the '90s, the "Scream Queens" star noted that she had plenty of reference points from this time period that helped her get in the right mindset.
Keke Palmer has her parents to thank for her '70s inspiration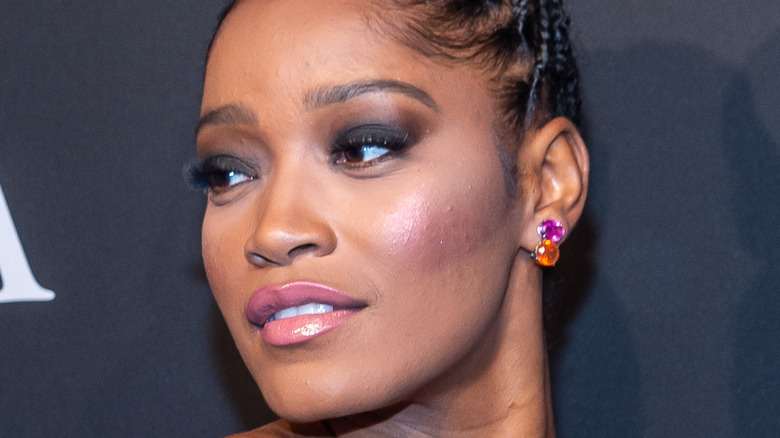 Mark Sagliocco/Getty Images
Keke Palmer is an open book with the world in a lot of ways, and it's perhaps her upbringing that we have to thank for this honest connection between actor and viewer. 
In our exclusive interview with the former Nickelodeon star, she revealed that her childhood helped prepare her to live in a 1970s world in "Alice." The new film follows the titular enslaved person, who escapes her captivity on a plantation only to realize that she's living in a much later time period than she was told.
"I watched a lot of old movies with my parents growing up," she said. "I'm also very much inspired by my father, [who is] that cool, old brother, so a lot of the feelings and the vibe of that era, I experienced through the knowledge of my parents and their pasts, in films and music and things of that sort." 
However, she couldn't base her eponymous character solely on those vibes alone. "I took that but also maintained what was relative to Alice," she said. "Because that's the thing, right? I couldn't come out there and say, 'You jive turkey motherf****r,' because she didn't know that. Alice would not know, even though I really would've loved to do that."
Of course, Alice was a complex character to portray since she was figuratively living in the past. "I was able to do '70s to a certain extent, but Alice existed on the plantation and within the framework of the '70s," she explained. "It was playing that balance to actually do what would have been comparable to what Alice would've been able to get in on and be able to adapt to."
"Alice" is now showing in select theaters.