Prince William Gives Emotional Speech In Jamaica Amid Rising Tensions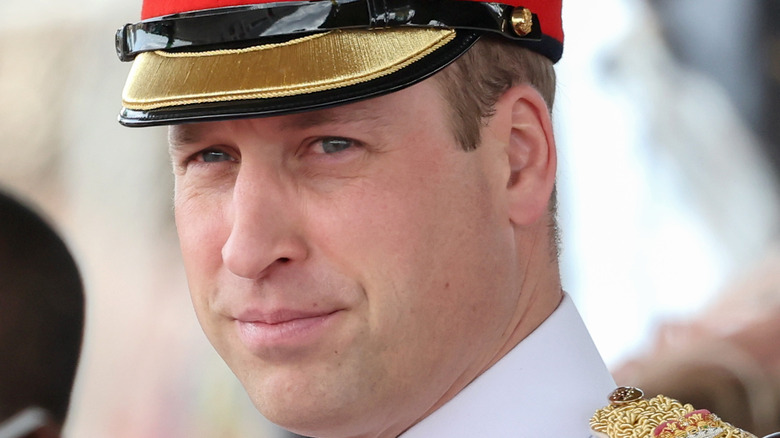 Chris Jackson/Getty Images
Prince William and Kate Middleton are on a royal tour of the Caribbean to commemorate Queen Elizabeth's Platinum Jubilee. But, so far, their eight-day trip, which includes visits to Belize, Jamaica, and the Bahamas, has been met with a wave of local protests. 
During William and Kate's first stop in Belize, a planned visit to a Mayan cacao farm in the Indian Creek village was canceled due to protests over William's patronage of the conservation nonprofit Flora and Fauna International, which is embroiled in a land dispute with the village, according to NBC News.
While the Duke and Duchess of Cambridge have since moved on to Jamaica, its citizens have also voiced their displeasure with the monarchy. Demonstrations were planned in Kingston to call for slavery reparations. Jamaican leaders and political figures signed an open letter to William and Kate, requesting that they celebrate Jamaica's 60th year of independence in lieu of the queen's Platinum Jubilee. 
"You, who may one day lead the British Monarchy, are direct beneficiaries of the wealth accumulated by the Royal family over centuries, including that stemming from the trafficking and enslavement of Africans," the letter states. "You therefore have the unique opportunity to redefine the relationship between the British Monarchy and the people of Jamaica."
Before his visit to Jamaica was over, Prince William finally addressed some of these issues during an emotional speech at an official dinner.
In Jamaica, Prince William acknowledged his country's cruel history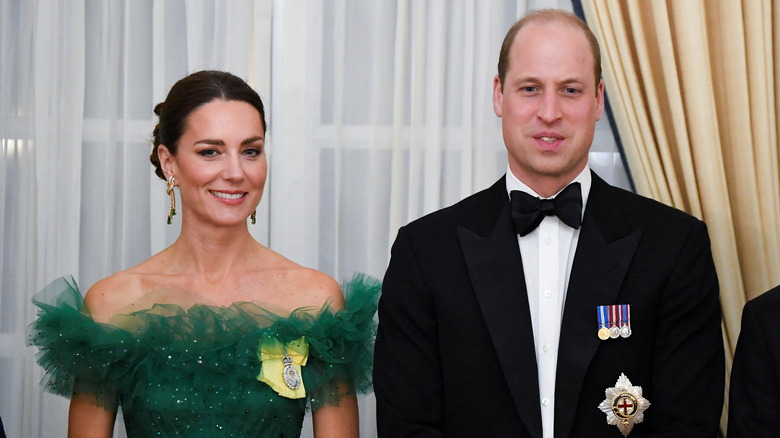 Pool/Getty Images
While on his Caribbean tour, Prince William is not shying away from addressing the sins of his country's colonial past. 
"I want to express my profound sorrow. Slavery was abhorrent. And it should never have happened," he said during a speech at King's House, the residence of Sir Patrick Allen, the governor-general of Jamaica, per People. "While the pain runs deep, Jamaica continues to forge its future with determination, courage and fortitude. The strength and shared sense of purpose of the Jamaican people, represented in your flag and motto, celebrate an invincible spirit."
William's words echoed his father's sentiments during a speech he made in Barbados last year, with Prince Charles acknowledging the "appalling atrocity of slavery, which forever stains our history," during the country's transition ceremony that removed the queen as its head of state. It's a move that Jamaica is reportedly following, with sources saying that the country has already started the process of removing Queen Elizabeth as head of state. 
"A source within the Prime Minister's government ... has told me that as soon as [William and Kate] leave, Jamaica will begin the process of removing the Queen as head of state," said Noel Phillips of "Good Morning Britain" (per Global News).