Andy Cohen Announces Shocking News For RHONY Fans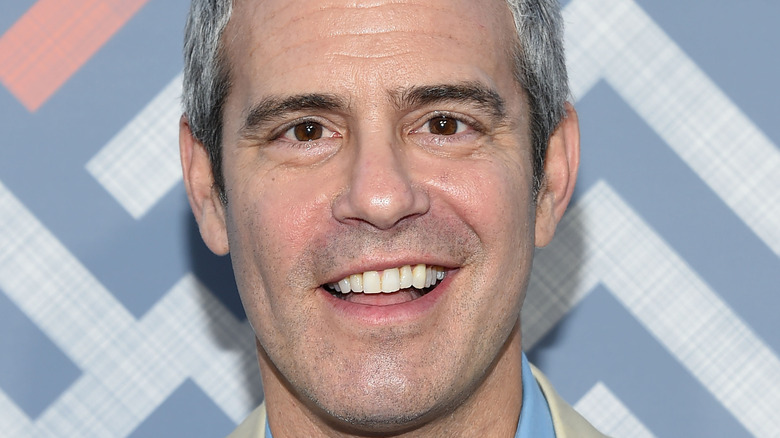 DFree/Shutterstock
As only the second "Real Housewives" franchise to air, the "Real Housewives of New York City" is simply iconic. With a fan base fiercer than any of the other installments, viewers were severely disappointed by the latest season of "RHONY." In the history of the "Real Housewives," no show has ever had the reunion cut due to viewer backlash. Page Six reported that Season 13, which was considered pretty messy by fans, was having an even messier end. After weeks of low ratings, and thousands of tweets sent from enraged fans, the reunion was officially called off and rumors began swirling about the show ending its run. 
There's no shortage of reasons as to why fans disliked the last season, though most of them surround newcomer Eboni K. Williams. Some fans found Williams to be preachy, whereas others applauded her attempts to have important conversations about race, and were enraged by how the other housewives responded to her (per the Daily Mail). 
Either way, for the first time in a long time, "RHONY" became the franchise that fans were least invested in. With the reunion canceled as a result of Ramona Singer's reported racism, fans have been asking themselves a question they never thought they would have to: "Is the 'RHONY' era really over?" (via Page Six). Well, the leader of the housewives pack, Andy Cohen, has finally shed some light on the show's future.
Cohen announced two-show strategy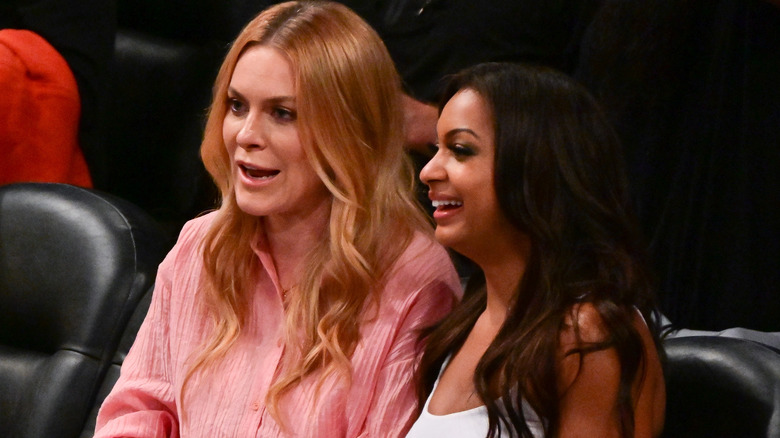 James Devaney/Getty Images
When a show falls as low as "RHONY" has, there are two options — either it gets canceled, or it gets entirely revamped. As of writing, the "Real Housewives of New York City" Season 14 has yet to be announced, but Andy Cohen is offering an unexpected option that fans never saw coming. Following Season 13's conclusion in 2021, Cohen has finally broken his silence on the plans for the future of "RHONY." Speaking exclusively to Variety, Cohen dropped the bombshell that a brand new two-part plan was moving forward at Bravo.
In the interview, Cohen revealed that the plan is to proceed with a reboot of "RHONY" with an entirely new cast of fresh faces, with a second edition of the show running with original cast members. Though he didn't have any specifics to offer, he said the secondary show has been referred to as both "RHONY: Legacy" and "RHONY: Throwback" during conversations at the network.
Cohen acknowledged how important it is to take into account how viewers felt about Season 13. "I think that if you look at any series, where the ratings are declining week to week as the series goes on, and the viewer feedback is growing disenchanted on social media, etc. — I think that was a big red flag for us." Since Cohen and the Bravo network understand how loved this show is, they wanted to figure out how to make things right with their fans.
RHONY vs. RHONY: Legacy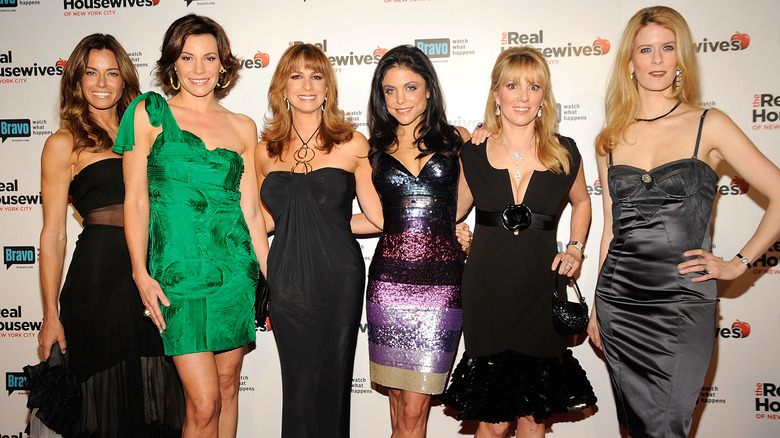 Gary Gershoff/Getty Images
The first concept to tackle is the existing "Real Housewives of New York City," which is getting a complete revamp with a brand new cast. Speaking to Variety, Andy Cohen placed heavy emphasis on how Bravo is trying to learn from its mistakes. Particularly, the network wants to learn from how it dealt with racial and cultural diversity. According to Cohen, this is going to be taken into account with the new cast. 
"This is the most multicultural, diverse, and energetic and exciting city in America: We are searching for a multicultural group of friends who really best reflect the most exciting city in the country," Cohen said. "We're looking for a group of women who are real friends, and who are of diverse backgrounds, races and religions." For the internally-titled "RHONY: Legacy" show, fans are reportedly thrilled to have the chance to watch their favorite OGs in action. 
Cohen did grant that he has an "ideal cast in mind" for the "Legacy" show. However, when Variety asked him if fan-favorites Sonja Morgan and Luann de Lesseps would be returning, he diplomatically said, "Sonja and Luann have been a part of the show — for Luann, from the beginning, and Sonja since Season 3. So I think, in theory, sure." As for fellow OG "RHONY" star Bethenny Frankel, Cohen claimed, "Of course, you know, I never turn down a conversation with Bethenny about coming back." 
There's no telling who will be on our TV screens next in the "RHONY" world!