Bill Gates Keeps Landing Himself In The News For All The Wrong Reasons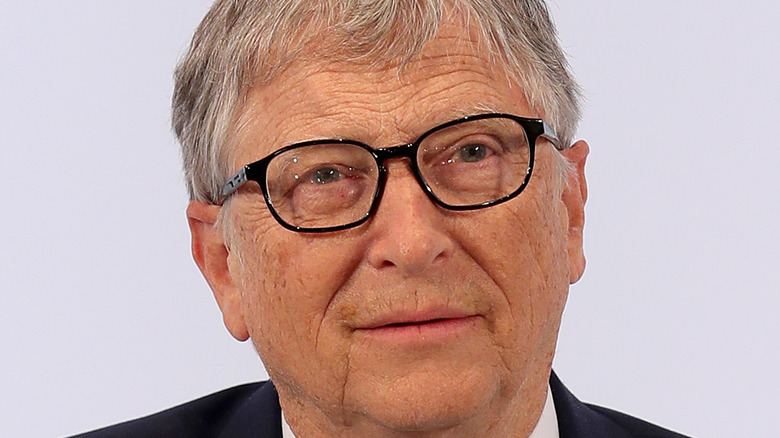 Alexandra Beier/Getty Images
Bill Gates, the Microsoft co-founder and billionaire philanthropist, has been making headlines for what seems like everything but his charity work these days.
But over the past few years, the world has been given a glimpse at who Gates really is. Sources told The New York Times that "Mr. Gates engaged in work-related behavior" during his time at Microsoft and the Bill and Melinda Gates Foundation that they believed "was inappropriate for a person at the helm of a major publicly traded company and one of the world's most influential philanthropies."
This behavior included an affair with a female Microsoft employee which ultimately led to Gates stepping down from the board of directors of his charity in 2019 (per The Wall Street Journal). While a spokesperson for Gates told the outlet that his departure from the board was "in no way related" to his relationship with the employee, the fact that Gates left before an outside investigation into the matter was completed raised eyebrows. This relationship with an employee wasn't an isolated incident, either. The New York Times reports that Gates, on many occasions, has "pursued women who worked for him at Microsoft and the Bill and Melinda Gates Foundation."
Gates' behavior was further examined once news broke of his friendship with convicted sex offender Jeffrey Epstein, a relationship many believe was the breaking point for his marriage to Melinda French Gates, per Vanity Fair.
Bill Gates' bad behavior keeps making headlines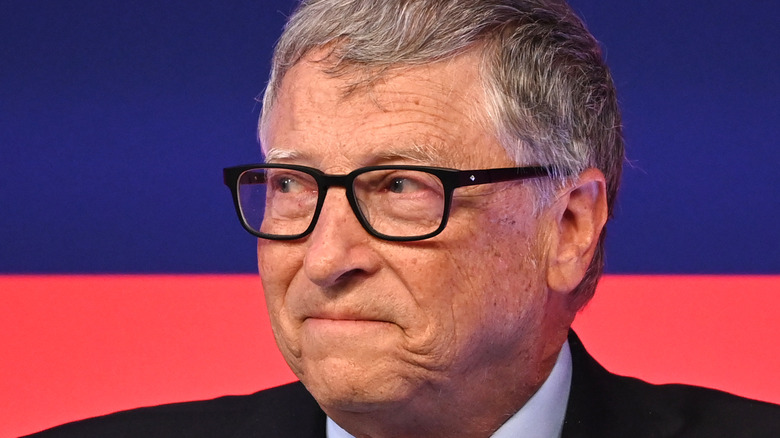 Leon Neal/Getty Images
Bill Gates and Melinda French Gates finalized their divorce in August 2021, per Page Six. Melinda told Gayle King in an exclusive interview that she "certainly believe[s] in forgiveness, so I thought we had worked through some of that," referring to Bill's behavior and his affair. "It wasn't one moment or one specific thing that happened," she explained on "CBS This Morning" (via Vanity Fair) about their relationship ending. "There just came a point in time where there was enough there where I realized it just wasn't healthy, and I couldn't trust what we had."
Now, Gates is causing issues for his new neighbors in the Del Mar neighborhood of San Diego. While he and his ex-wife originally bought the home together, sources told the New York Post that Gates plans to use the ocean-front property as "his summer bachelor pad." But before that happens, Gates is having the house rebuilt.
The house, which previously boasted a 5,800 square foot estate with six bedrooms and 3.5 bathrooms, has been knocked down completely, much to neighbors' dismay. "They make a lot of noise," one explained to the NY Post. "My baby can't sleep. It's become a real hindrance on the whole neighborhood."
Those familiar with the situation told the outlet that construction on the new home Gates is building where the original estate once stood is scheduled to be done in August. While Gates might appreciate crews "working around the clock" to ensure the "bachelor pad" is completed on time, his neighbors don't.