The Chicago Med Episode You Forgot Gus Birney From Dickinson Was In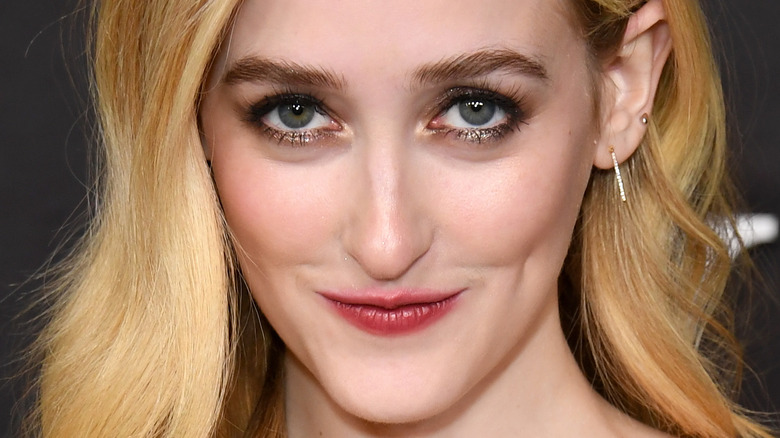 Jon Kopaloff/Getty Images
Actor Gus Birney has had a busy few years, beginning with her breakout role as Alex in "The Mist," the spin-off TV series based on the Stephen King story that was also adapted into a movie starring Thomas Jane, in 2007. The talented young performer followed up that job with a handful of bit parts on shows including "Law & Order: SVU," "Blue Bloods," and "Jessica Jones" before the one-two punch of "Dickinson" and "Shining Vale" truly established Birney as one to watch. 
As Romper notes, the New York native was always destined for stardom since she comes from a showbiz family. Her mother is Constance Shulman, who played Yoga Jones on "Orange is the New Black," while Birney's father is a Broadway star and Tony Award winner. The actor herself has a number of notable theater credits, including 2016's "Connected" and "The Rose Tattoo," in which she worked alongside Marisa Tomei.
"Dickinson" is led by Hailee Steinfeld, while Courteney Cox is the force behind the scenes (as a producer) and in front of the camera (as the star) on "Shining Vale." Before she was rubbing shoulders with major names, Birney was a jobbing actor, and her first major onscreen role took the newcomer to "Chicago Med." 
Gus Birney played a youngster dealing with an eating disorder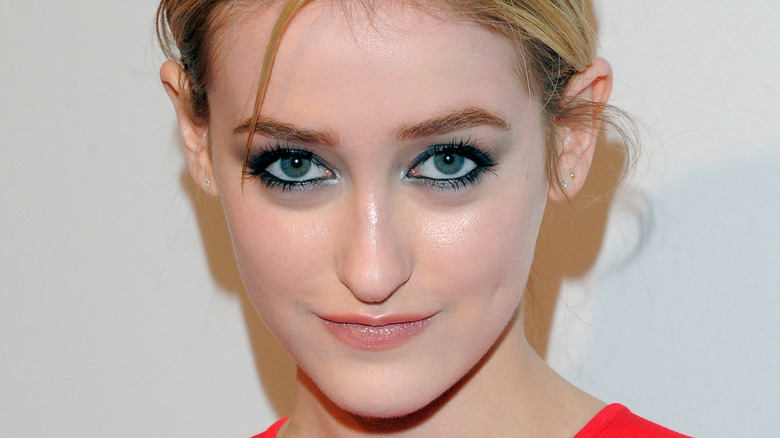 Ron Adar/Shutterstock
Actor Gus Birney appeared in the very first season of "Chicago Med," in the show's fourth episode titled "Mistaken." The episode deals with "the aftermath of a movie theater shooting," with "the doctors work[ing] to treat the victims while Sharon tries to keep the press at bay." Among the victims is Birney's Ashley Cole who, per Fandom, is being treated for a spell of dizziness after being tangentially involved in the terrifying event. 
However, as Dr. Manning examines her, she starts to wonder whether Ashley may be suffering from an eating disorder. Her mother seems to be pretty obsessed with clean eating, while Dr. Manning has previous experience after losing a friend to anorexia. But then, Dr. Charles gives the youngster a placebo in a hamburger, ultimately discovering her ailment is indeed physical, and treatable with a feeding tube. 
Dr. Manning, meanwhile, learns a harsh lesson about letting the past influence her work in the present, even if sometimes she's right on the money.
If you are struggling with an eating disorder, or know someone who is, help is available. Visit the National Eating Disorders Association website or contact NEDA's Live Helpline at 1-800-931-2237. You can also receive 24/7 Crisis Support via text (send NEDA to 741-741).
The Dickinson star falls more in love with acting every day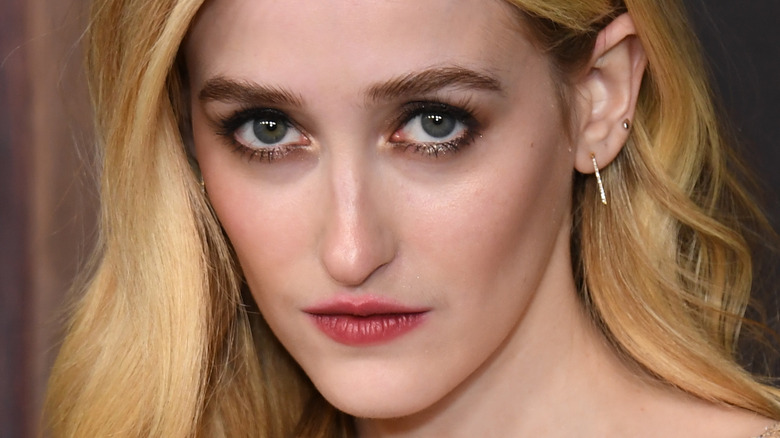 Jon Kopaloff/Getty Images
In an interview with Story and Rain, Gus Birney discussed how getting cast on "The Mist," at the age of just 16, changed everything for her.  "I spent four months filming in Canada, and lived what was this otherworldly experience for me. I fell in love with that experience, and I continue to fall in love with the acting experiences that have come my way," she gushed. 
The "Dickinson" star dropped out of high school without any further education plans, ready to pursue a career in the entertainment industry with the help of her parents. Birney explained, "I know that acting is what I want to do. It's something that makes me feel better about myself, and it also makes me feel like I'm contributing to the world in a way that's positive." 
Her latest project, the horror-comedy series "Shining Vale," was yet another reminder that she made the right choice. "I think I've learned something from every part I've played, and weirdly wanted to incorporate some of them into me as a person," Birney told Comic Book.com. As a result, the up-and-comer is eager to play characters with something to say, and to whom she can relate. 
Clearly, the future is bright for Birney, which isn't that surprising for someone whose onscreen career kicked off on "Chicago Med."