Pamela Anderson Isn't Looking Back After Her Bold Career Change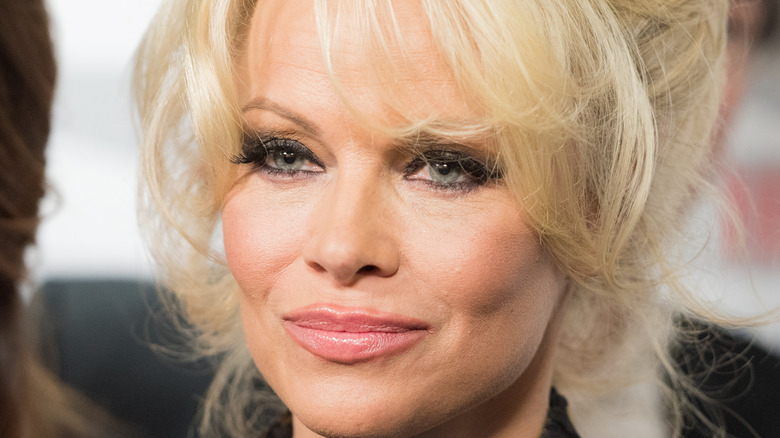 Frederic Legrand - COMEO/Shutterstock
Despite Pamela Anderson's long and successful career as a model and actress, the blonde "Baywatch" star's impressive career is often overshadowed by a salacious scandal. Shortly after the wedding to rock star Tommy Lee in 1995, the pair's sex tape was stolen and released to the public. Despite Anderson continuing to book more film and television roles post-sex tape, the blonde bombshell struggled to escape the aftermath of the 54-minute video. Two decades after Anderson suffered this invasion of privacy, Hulu took to the silver screen to share the story behind the scandal.
While it feels like the whole world is currently watching a fictionalized version of the wild story unfold, Anderson herself is uninterested in reliving that difficult time, per Entertainment Weekly. A source close to the 54-year-old told the outlet. "I do know she'll never, never watch this. Not even years from now. Not even the trailer." Rather than reliving her past trauma, Anderson is focused on her current life which includes philanthropy, family, and most exciting of all — her Broadway debut, according to People.
Pamela Anderson is Roxie Hart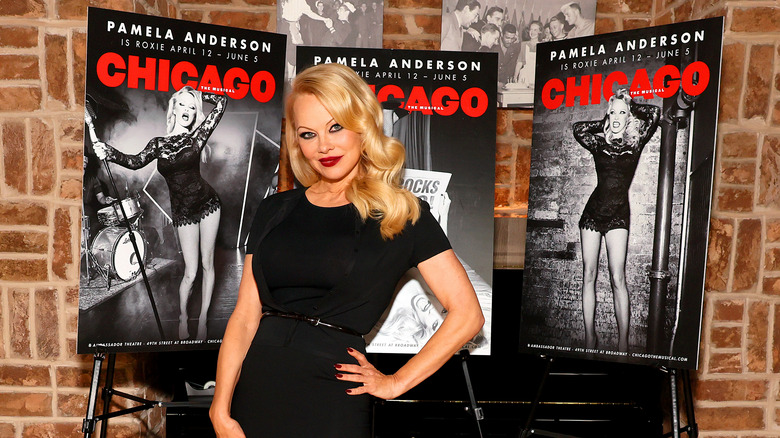 Dia Dipasupil/Getty Images
According to Deadline, Pamela Anderson is slated to begin her limited run as "Chicago's" Roxie Hart on April 12. Anderson's portrayal of the iconic character will run through June 5 at the Ambassador Theatre in New York City. In an exclusive with People, the actress revealed that she's excited for this next chapter in her life. She said, "Every single experience has been just wild. I mean, it's wild to even be here. I have to pinch myself sometimes because it seems so surreal." Anderson added that she loves to work and this opportunity to strengthen her voice, polish her dance moves, and step into a new role is a welcome challenge.
Anderson continued, "We're doing the original choreography — they're not holding back with me — and I'm just loving it. I'm just eating it up. I'm like, 'Oh my God, I should have been doing this longer!' But this is the right time." She added, "I have nothing to lose. I've got nothing to live up to and I've got nothing to lose. I'm going crazy. I'm going for broke." Aside from taking charge of her career, Anderson is reclaiming power over her personal story. Amidst the "Pam and Tommy" release, the model shared a handwritten note on Instagram that read, "Not a victim, but a survivor & alive to tell the real truth." Meanwhile, Netflix revealed that it collaborated with Anderson to release a documentary reflecting on the icon's professional and personal journey.