What We Know About The Upcoming TV Series About Princess Diana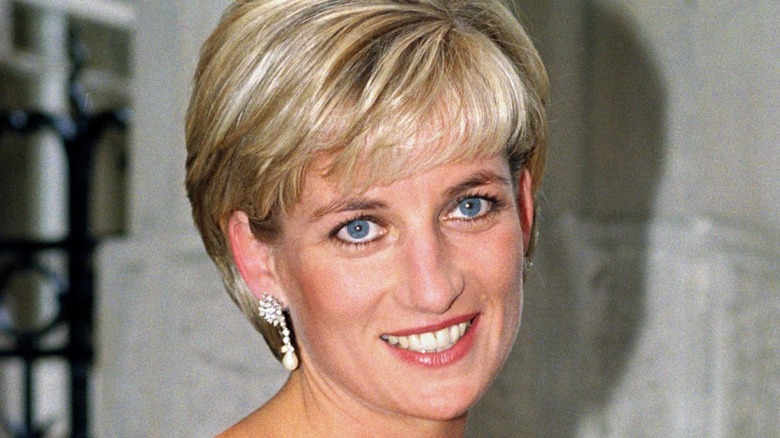 Antony Jones/Getty Images
When it comes to historical events, the death of Princess Diana is a flashbulb moment that the world will forever remember. The "people's princess" was beloved by the many, no matter which side of the pond they were on. So, when Princess Diana got into a fateful car crash in 1997, the world was greatly affected. In fact, it appears the world is still not the same. According to Variety, there's even a new drama in the works all about the aftermath of Princess Diana's death. This mini-series is choosing not to focus on her life as a royal, though, and instead is shining a light on the conspiracy theories following her death. Basically, you're going to want to mark your calendars for this one.
From Netflix's "The Crown" to the feature film "Spencer," there have been a plethora of TV series and movies about Princess Diana released recently, but not very many follow the aftermath of her passing with all the investigators, conspiracy theories, and tabloid uproar. The upcoming documentary, "Who Killed Lady Di?," is going to cover these topics. It's true crime meets your love for royals in a brand new way.
The woman who investigated Princess Diana's death is a co-writer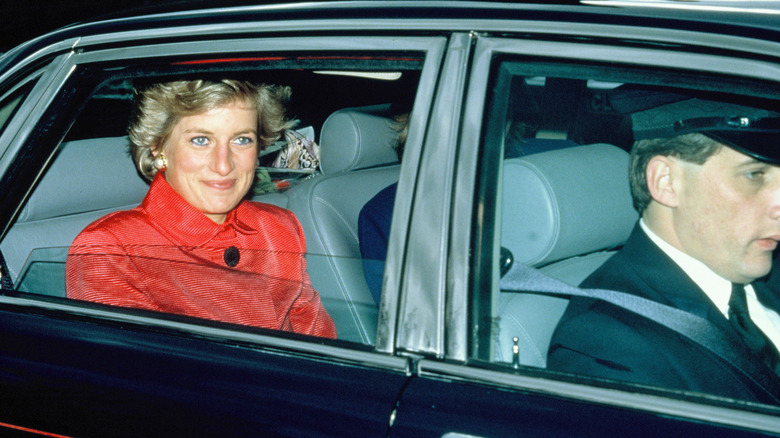 Georges De Keerle/Getty Images
Since the story of Princess Diana has been covered so extensively, it takes a lot for people to get truly excited about another retelling of her life. Luckily, "Who Killed Lady Di?" is just different enough to get you excited. According to Variety, the dramatic mini-series, which is being dually produced by London-based Headline Pictures and French banner Itineraire Productions, is essentially a true crime update on everything that happened after Princess Diana's death — and let's just say that there was a lot.
The show will cover — in dramatic form — everything from the conspiracy theories that started to stir after Princess Diana's death to the actual investigation itself. Oh, and it's being written with the help of Martine Monteil, who actually led the criminal investigation division of the French police after the fateful accident(via Variety). 
Monteil makes this mini-series even more of a standout. "Martine Monteil fought to uncover the truth, she was even nicknamed 'Mlle Maigret,'" Pierre Laugier, co-founder of Itineraire Productions, tells Variety. The nickname alludes to how hard she investigated the case. This is an aspect that will truly give the show a twist and possibly tells fans more than ever before about what really happened the day that Princess Diana died. 
The mini-series is a royal true crime mystery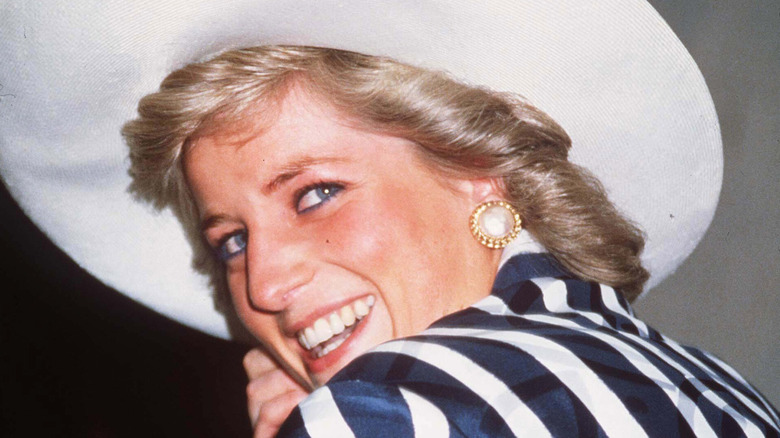 Anwar Hussein/Getty Images
The dramatic mini-series "Who Killed Lady Di?" will be told from "multiple perspectives" and will "shed light on the challenging investigation and the wild conspiracies that emerged around the world in the wake of the tragedy," according to Variety. While it's unclear who those multiple perspectives will be on-screen, there's a good chance that one of them will be the French police's criminal investigation division. 
Since "Who Killed Lady Di?" will look into all of the conspiracy theories surrounding Princess Diana's death. Some of those real-life theories include people who believe the royal family had something to do with the crash to doctors sabotaging her medical care post-accident to make sure she didn't make it (via Independent UK). 
While it's unclear what theories will be covered in the mini-series, there will be talk of the dangerous state of the tabloids at the time. "This one the first major cultural event that went viral and spurred an avalanche of fake news and even a wave of suicides," Pierre Laugier tells Variety. "The late 1990's marked the beginning of online tabloids."
At the time of publication there is no release date or even a year that it will come out. Fingers crossed that people aren't kept waiting, because this is one mini-series that you won't want to miss.