The Surprising Feature You Never Realized Actress Gemma Arterton Was Born With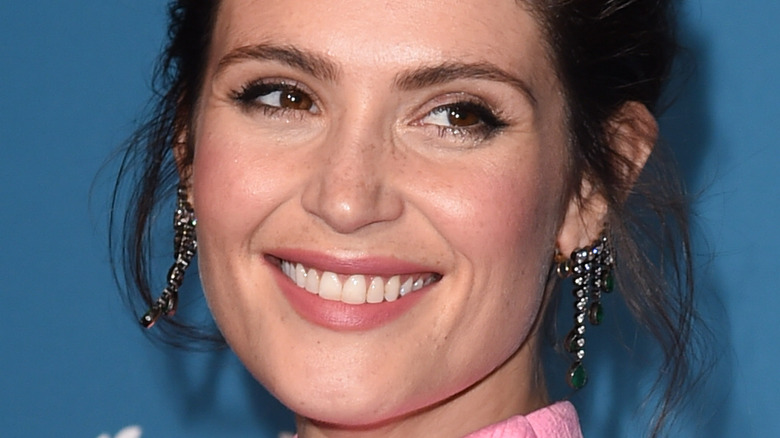 Featureflash Photo Agency/Shutterstock
Making her film debut in "St Trinians" when she was 21-years-old, Gemma Arterton was pretty much immediately catapulted into stardom. Major roles followed in quick succession, including Daniel Craig's second outing as James Bond in "Quantum of Solace," the action fantasy film "Prince of Persia: The Sands of Time" with Jake Gyllenhaal, and the romantic comedy "Tamara Drewe" (via IMDb).
Arterton continued to star in some of the United Kingdom's most popular films, but the actress also started to make a name for herself on television. Having played Tess Durbeyfield in the 2008 adaptation of "Tess of the D'Urbevilles," Arterton had the experience of recreating classic roles. In 2018, she provided her voice to the Netflix remake of "Watership Down," and a few years later she had the opportunity to play Sister Clodagh in the BBC's remake of "Black Narcissus." 
Most recently, you would have seen Arterton shine alongside Ralph Fiennes and Rhys Ifans in "The Kings Man." It's fair to say you probably feel pretty familiar with the actress by now, but you may not know this surprising little fact about Gemma Arterton.
Gemma Arterton was born with an extra finger on both hands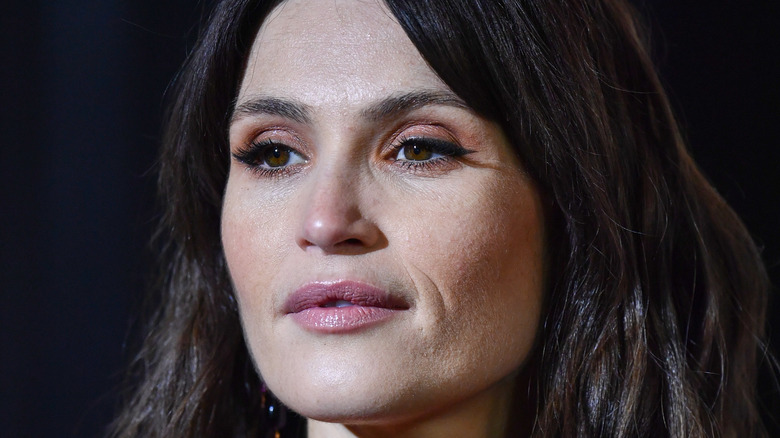 Gareth Cattermole/Getty Images
Speaking to Esquire in 2008 following her role in "Quantum of Solace" (via the Daily Mail), the actress revealed that she was born with an extra digit on each hand. So for a time, Arterton actually had 12 fingers. "It's my little oddity that I'm really proud of," she said. "People are really interested but repulsed at the same time." The condition is known as polydactyly and can be hereditary, which was the case for Arterton. "My dad had them, and my grandad had them," she said. "I feel like we're one step ahead — a sign of things to come."
According to Healthline, the condition "occurs in 1 in 1,000 births" and can be the result of genetic mutations or environmental causes. Arterton has the most common form of the condition — which results in extra digits that contain no bone. As a result, a doctor tied the fingers with sutures so they would fall off on their own, leaving a small scar on either side of Arterton's hand. In some photos, you can see a little bump on the side of her right hand just below her little finger.
She can still feel where her extra fingers used to be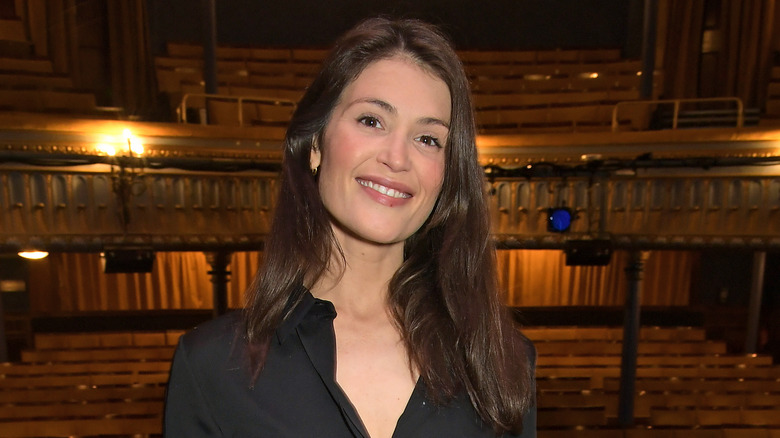 David M. Benett/Getty Images
As the Nationwide Children's Hospital notes, there's still a nerve, vein, and artery in an extra finger. So when these digits are removed, "the body tries to regrow the nerve" resulting in a small bump that still has a sensation known as a neuroma. This can cause pain and tingle for some people, "similar to what you feel when your foot falls asleep."
Speaking on the Jonathan Ross Show in 2010 (via YouTube), Arterton revealed that she still has sensation where her sixth and seventh fingers used to be. "They're actually quite sensitive because there were nerve endings there," she told Ross while showing him where they used to be. The actress also said that her extra digits had "tiny little fingernails," which can be seen in photos of her as a newborn.
During her interview with Esquire (via Daily Mail), Arterton spoke about how she had a "crumpled ear" which was also corrected. "I was born with lots of deformities," she said. However, a couple of years after the interview she said she didn't have surgery to have it corrected. "I have never had surgery on my ear," she told the World Entertainment News Network (via Daily Star). "That's all not true but people like to make stuff up."