Latest Jeopardy! Episode Has Diana Ross Fans Coming Out With Guns Blazing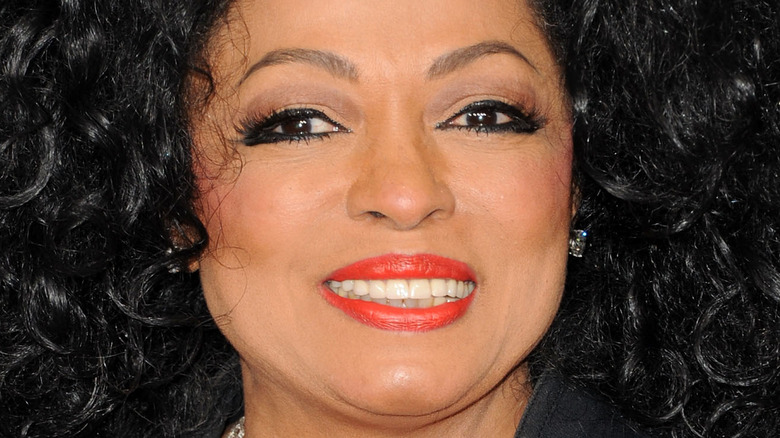 Jason Merritt/term/Getty Images
There's no denying that Diana Ross is a living legend. The singer first got her start with the Motown group The Supremes back in the 1960s, a group that would later become known as Diana Ross and the Supremes. Soon after, Ross broke out as an extremely successful solo artist, per Britannica. 
Over the years, Ross has also become known as one of the world's greatest ever performers, and the "I'm Coming Out" singer has a great love of performing her biggest hits for fans. "Touring to me is like, each place, even though I might be returning, it feels brand new," Ross previously shared (via MLive.com). "And it's like a new adventure. I tour because I enjoy it and I am having fun."
Although Ross boasts a number of incredible achievements, like being inducted into the Rock and Roll Hall of Fame, receiving a Presidential Freedom Award, and bagging a Grammy lifetime achievement award, fame has never been what motivates her. "l do what I do, number one, because I love it ... The one thing I have never understood is searching for fame. To me fame is not a career," Ross revealed. 
Of course, due to her incomparable talent, Ross has become one of the most famous women in the world. Although, many people might not be aware of some key details about the singer.
Diana Ross is younger than some Jeopardy! contestants had guessed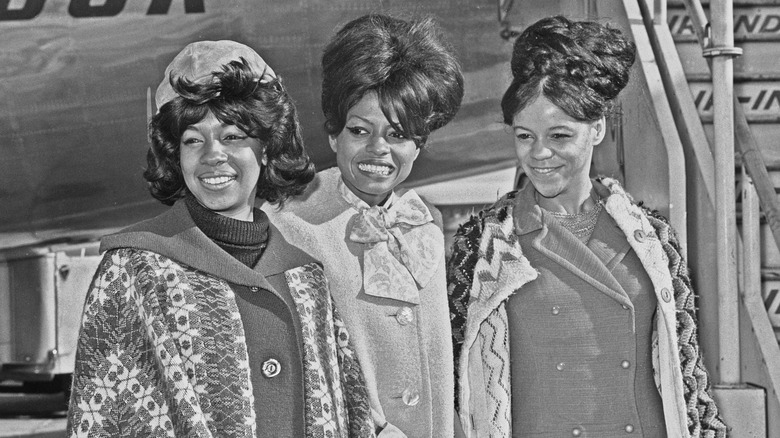 Evening Standard/Getty Images
For example, there are plenty of people who probably don't know how old Diana Ross is off the top of their heads — and this was certainly the case for some "Jeopardy!" contestants in March 2022. Per Aol, When asked the "Jeopardy!" question "In 2021 at age 95, this singer achieved a Guinness World Record for the oldest person to release an album of new material," two of the show's contestants, Finn Corrigan and Karen Johnson, guessed Diana Ross.
Their answer enraged fans of Ross, who is in fact 77 years old — a far cry from 95. Some of them took to Twitter to express their shock and frustration. "Diana Ross, aged 77, watching the Final #Jeopardy answers today:" one user tweeted, paired with a GIF of David from "Schitt's Creek" saying "What the actual f***?" 
Johnson and Corrigan would later apologize for their mistake on Twitter, pointing to the pressure associated with being a "Jeopardy!" candidate and a ticking clock that forced them to answer on the spot. 
The real answer — as their fellow "Jeopardy!" contestant, Margaret Chipowksy, knew — was Tony Bennett. Thanks to her knowledge of Bennett, Chipowsky was then able to pull off a last-minute "Jeopardy!" win, rising from third place to first.