These Actors Played Rex Brady On Days Of Our Lives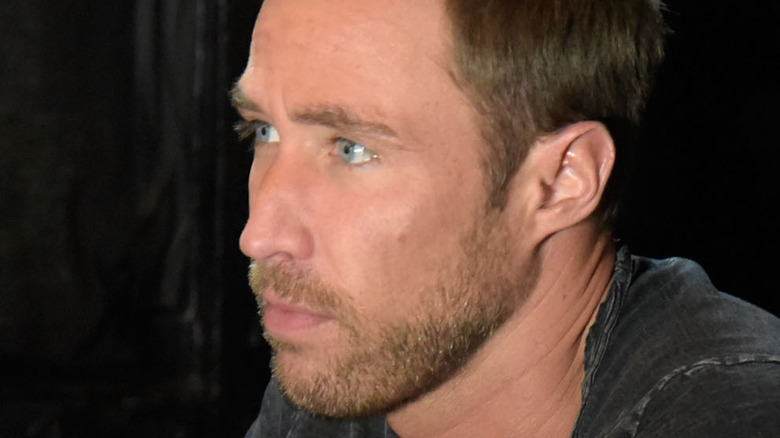 Michael Tullberg/Getty Images
Working on the set of "Days of Our Lives" is undoubtedly a fun yet twisty time. The character Rex Brady on "Days of Our Lives," for example, had quite the auspicious beginning back in 2002. One day, he, along with his twin sister, Cassie (Alexis Thorpe), just appeared following a meteor shower wearing nothing but aluminum foil outfits on the side of a dark Salem road (via Soaps in Depth). Dubbed "The Gemini Twins," the siblings did not speak a word of English, and Salemites believed that they were aliens. Since Satan already had one stint in town back in 1994, aliens were not out of the realm of possibility.
Soon, several discoveries were made about these two mysterious teens who showed up out of nowhere. For one, Rex was absolutely brilliant and learned to speak English easily. Second, he and Cassie were actually humans from Earth, created by the evil Stefano DiMera (Joseph Mascolo) using Kate Roberts' (Lauren Kowlow) eggs and Roman Brady's (Josh Taylor) sperm. Rex and Cassie eventually started calling Kate and Roman "Mom" and "Dad," becoming mainstream Salemites, involved with typical soap stories. Ultimately, how they arrived in town was barely discussed. While Cassie has barely been heard from in years, Rex still pops into town to stir things up every once in a while.
Eric Winter was the first actor to play Rex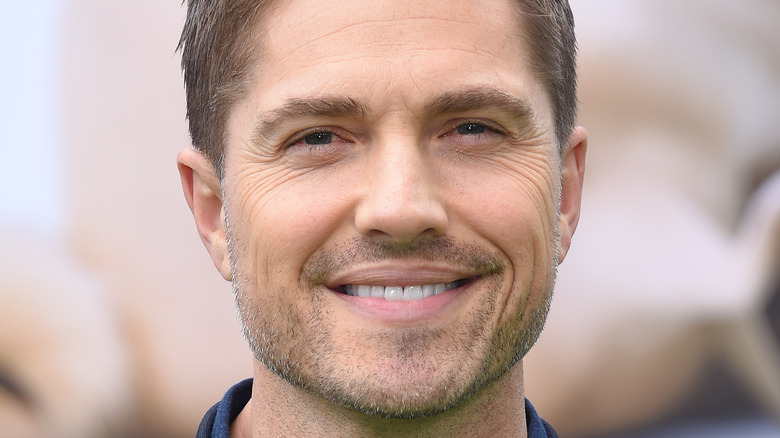 DFree/Shutterstock
When Rex first showed up on the side of that Salem road, actor Eric Winters was playing the role, and he remained in it until 2005. During his time on "Days of Our Lives," Winters' Rex became involved with Mimi Lockhart, and was later heartbroken when his sister was murdered. Thankfully, that was all a ruse, and it turned out that Cassie, as well as several other allegedly dead Salemites, were all alive and well. The twins eventually left town after Rex learned Mimi had undergone an abortion for their child (via Soaps in Depth).
Since his "DOOL" departure in 2005, Winter has stayed busy in Hollywood as both an actor and a producer. He starred on the TV series "The Rookie" from 2018 to 2022, and also appeared in 2008's "Harold and Kumar Escape From Guantanamo Bay." Other Winter series include "The Mentalist," "Rosewood," and "Fantasy Island," which stars "The Bold and the Beautiful" alum Kiara Barnes.
When it came time for the soap to re-introduce Rex in 2018, the team got a little creative with his casting.
A familiar Salem face now plays Rex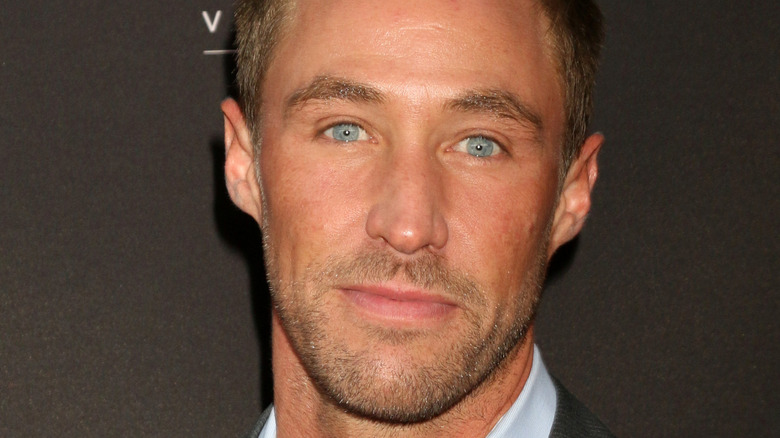 Kathy Hutchins/Shutterstock
When Rex showed up in Salem again a dozen years after he departed, he'd become a successful doctor who still had ties to Mimi Lockhart. However, Kyle Lowder played the role this time, and fans had to do a double take. Lowder, who was once married to "Days of Our Lives" co-star Arianne Zucker (Nicole), according to Soap Opera Network, played Brady Black on the soap from 2000 to 2005. That means Lowder played opposite Eric Winters' version of Rex and then began playing Rex himself years later.
When Lowder returned to "DOOL" in 2017, he got to work with Eric Martsolf, the actor who's been bringing Brady to life since 2008. Since 2018, Lowder's Rex has flitted in and out of Salem. First, he returned to town engaged to Sarah Horton, but she broke things off when she learned he had slept with Mimi while they were living in Chicago — and fathered her daughter.
Rex and Mimi soon left town, but Lowder has brought the character back for guest appearances since then. In 2021, his friends and family thought he left town with Sarah, but he appeared again in early 2022 to tell Sarah's family that they were all wrong — and he had no idea where Sarah was. Now that Sarah is back, fans might see Rex again someday soon.