Why Jacob Elordi's Appearance At The Oscars Has Euphoria Fans Freaking Out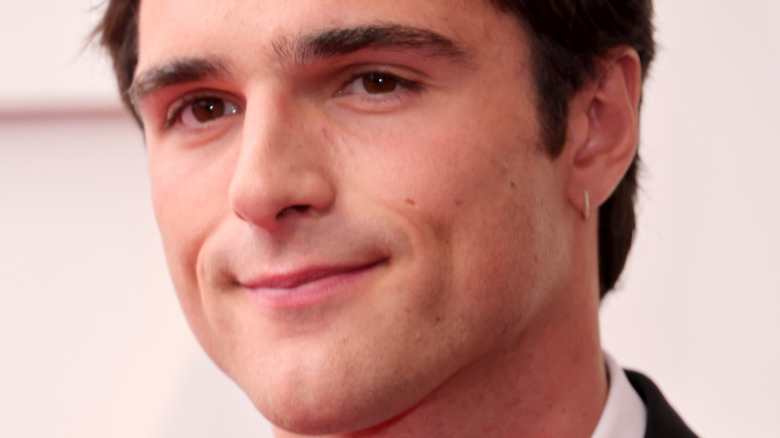 Momodu Mansaray/Getty Images
Jacob Elordi plays all-American high school student Nate Jacobs in the HBO Max series "Euphoria." Which is why many fans may not know that the star is actually from Australia. But his appearance on Sunday night's Oscars telecast reminded us that he really can act, because the 6'5" star's real accent was in full effect as he presented an award alongside "West Side Story" actress Rachel Zegler.
Twitter was basically freaking out about the "realization." "Wait wait wait Jacob Elordi is Australian??" someone tweeted. "Jacob elordi being Australian makes no sense to me like when did that happen," another fan commented in disbelief.
"People constantly discovering that jacob elordi is australian is the funniest thing ever," someone else tweeted, however. And another Twitter user seconded, "There's no way y'all just finding out that Jacob Elordi is australian ???"
But don't feel bad if you were unaware that the actor is not American like his character, Nate.
Help is available for fans who are shocked by this revelation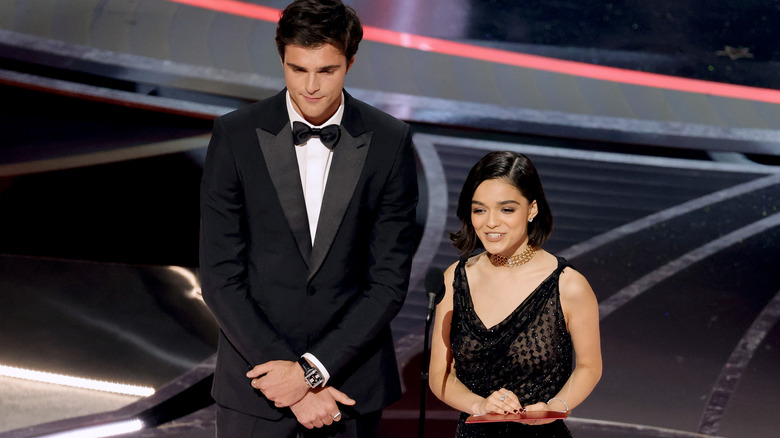 Neilson Barnard/Getty Images
Indeed, there is no reason to chide yourself if you are among those Oscars viewers who were unaware that "Euphoria" actor Elordi hails from Australia. "Lotsa folks finding out tonight that Jacob Elordi is Australian," tweeted one person, while another Twitter user confirmed, "today's the day half of America learned Jacob Elordi is Australian."
A quick Google search would have told us the star is from down under. But that didn't stop Twitter from making hearing his accent at the Oscars into a major moment on social media. "JACOB ELORDI HAS AN AUSTRALIAN ACCENT," exclaimed another shocked user, echoing the sentiments of many, while another fan relatably confessed, "having a panic attack slash meltdown because I found out Jacob Elordi is Australian."
But don't worry if you are equally dumbstruck tonight—help is on the way. "Starting a support group for everyone who just learned Jacob Elordi is Australian," an empathetic Twitter user offered.