Will Smith Walks Back His Stance And Apologizes To Chris Rock Amid Oscars Scandal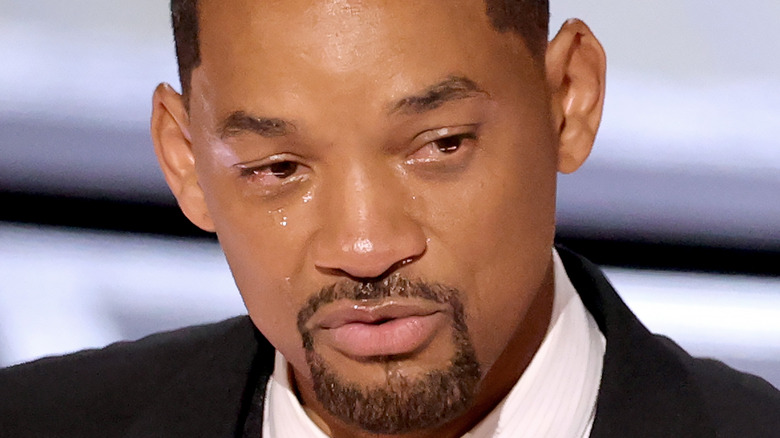 Neilson Barnard/Getty Images
It was "the slap heard around the world" (despite ABC letting its audio go silent) when Will Smith's behavior caused him to bolt onto the stage at the 94th Academy Awards and smacked his hand across presenter Chris Rock's face. Rock had just made what many considered a tasteless joke about Smith's wife, Jada Pinkett Smith's alopecia, a condition that causes hair to fall out prematurely. "Jada, I love ya. 'G.I. Jane 2,' can't wait to see it," Rock said, playing for laughs (via The Hill).
Smith clearly didn't like what he heard and let his feelings be known with the slap along with some words that were picked up after by broadcasting outlets outside the United States. "Keep my wife's name out of your f***ing mouth," Smith shouted after he returned to his seat. Rock responded with a stunned look and went on with the show saying, "Wow, Will Smith just smacked the s*** out of me."
As audiences across the globe now know, Smith soon went on to win the Oscar for best actor for playing Richard Williams, the father of tennis greats Venus and Serena Williams, in "King Richard."
The Academy condemns Will Smith despite apology in speech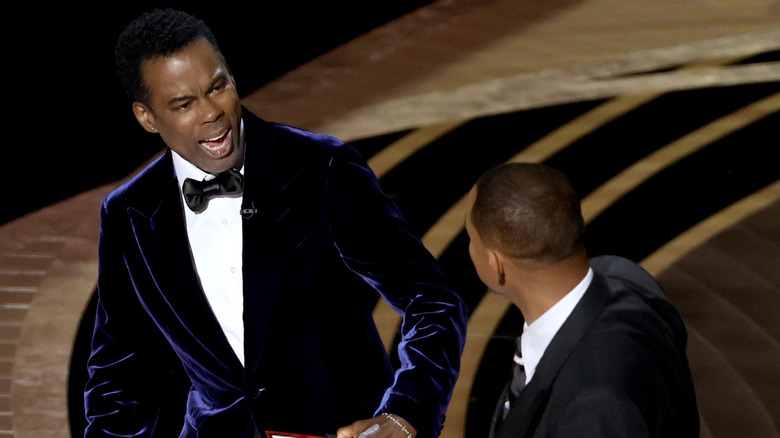 Neilson Barnard/Getty Images
When Will Smith accepted his award for best actor soon after the Chris Rock incident at the 94th Academy Awards on March 27, 2022, he took time in his speech to issue an apology for what happened. However, he didn't name anyone by name. "I want to apologize to the Academy, I want to apologize to all my fellow nominees," Smith said towards the end of his emotional speech (via The Hollywood Reporter).
Earlier on Monday, the Academy of Television Arts and Sciences condemned Smith's actions and announced they will be reviewing what happened. "The Academy condemns the actions of Mr. Smith at last night's show," a statement from the Academy read (via Deadline). "We have officially started a formal review around the incident and will explore further action and consequences in accordance with our bylaws, standards of conduct and California law"
Now, Smith has also issued an apology to Rock himself, who had already declined to press charges against the 53-year-old rapper turned actor (via CBS News).
Will Smith issued an official apology for slapping Chris Rock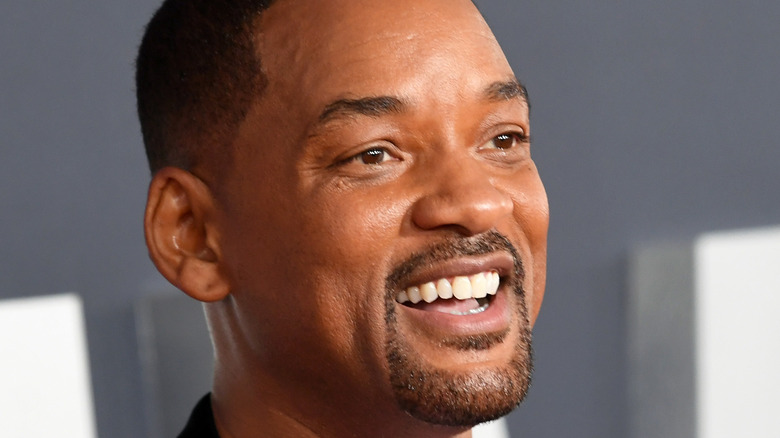 Kevin Winter/Getty Images
In a long and emotional Instagram post, Will Smith condemned violence and made no excuses for his behavior.
"Violence in all of its forms is poisonous and destructive. My behavior at last night's Academy Awards was unacceptable and inexcusable. Jokes at my expense are part of the job, but a joke about Jada's medical condition was too much for me to bear and I reacted emotionally," Smith wrote, before addressing Chris Rock personally. "I would like to publicly apologize to you, Chris. I was out of line and I was wrong. I am embarrassed and my actions were not indicative of the man I want to be. There is no place for violence in a world of love and kindness"
Smith went on to reiterate what he said on Sunday night, apologizing to the Motion Picture Academy and the Williams family who helped him become the fourth Black actor to take home the best actor Oscar (via Gold Derby) by letting him tell their story.
"I would also like to apologize to the Academy, the producers of the show, all the attendees and everyone watching around the world," Smith continued in his Instagram post. "I would like to apologize to the Williams Family and my King Richard Family. I deeply regret that my behavior has stained what has been an otherwise gorgeous journey for all of us. I am a work in progress."