This Is How Sydney Sweeney Prepared For Her Role In The Handmaids Tale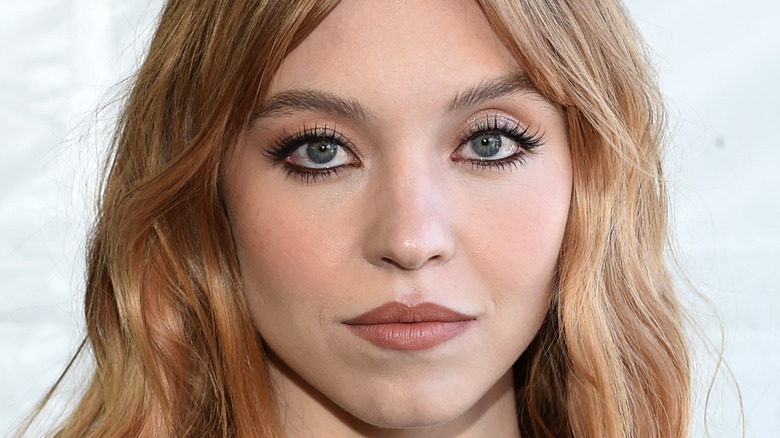 Amanda Edwards/Getty Images
Sydney Sweeney might be best known for her role in "Euphoria," but prior to joining the cast of the HBO hit she starred alongside Elisabeth Moss and Yvonne Strahovski in "The Handmaid's Tale." While only appearing on the show for its second season, Sweeney left her mark with an unforgettable performance as Eden — a 15-year-old girl who "represents the next wave of true believers in Gilead," as Stylist notes.
Sweeney puts a lot of research into every character she portrays, writing pages of backstory and collating a mood board of sorts to truly get into their headspace. "I separate myself from my characters as much as possible but I have these books that I create which are interactive diaries/timelines/memory books/pictures of the character's entire world," she previously explained to Glamour. "I create her from the day she was born until the first page of the script so I know everything about her, I know her memories and I know her thoughts," she continued. "I use these books to just jump into her shoes and jump out of her shoes."
Sydney Sweeney wanted to get into the mindset of her character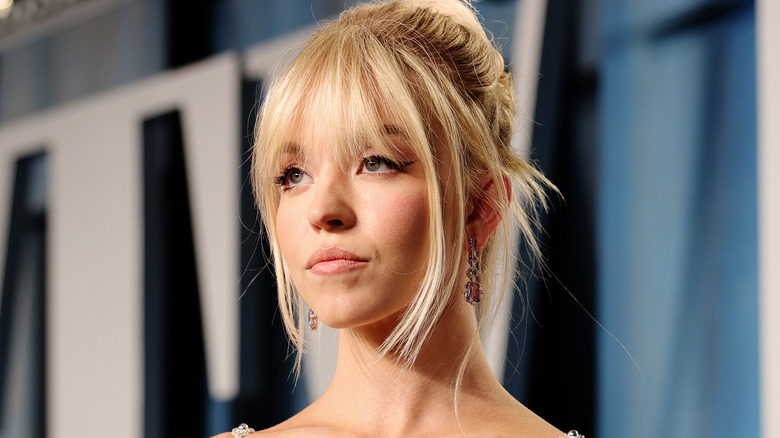 Rich Fury/vf22/Getty Images
Sweeney utilized this method while playing Eden in "The Handmaid's Tale," creating a book that included "everything from prayers to pictures because sometimes you think she wouldn't be able to read," the actress told Glamour. "For some of the dreams, it's all depicted in pictures, instead of words."
This a lot for someone who initially hadn't seen the show. However, when Sweeney got the audition she watched an episode to "get a feel for it" and, like many of its viewers, ended up watching the first season in a day. "I quickly realized this was the sort of role that would only come along once in a lifetime: I had to get it," the star revealed to Stylist.
After watching the first season and reading Margaret Atwood's 1985 novel, Sweeney had consumed the laws and structure of Gilead as a whole "in order to work out the daily life of Eden, and what she would learn growing up." The actress wanted to keep Eden's teenage curiosity while maintaining the belief system she would have been raised with. "She works on blind faith alone: others may judge the regime, but she doesn't know any different," Sweeney said. "And I wanted the audience to be able to see that."
Sydney Sweeney helped bring her character to life through costumes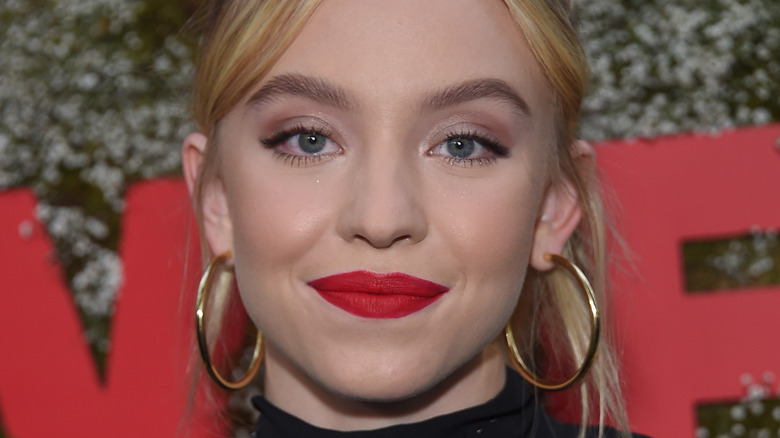 DFree/Shutterstock
While it was initially difficult to fully get into the mind of Eden seeing as she's not in the original book, Sweeney's process of getting into character made it so much easier. So much so, in fact, that the actress memorized and recited specific prayers Eden would have known during key moments, and also played with the character's posture and eye contact. As Stylist notes, the actress also incorporated hidden movements influenced by other characters, such as Eden mimicking Serena Joy's tendency to clasp her hands.
Speaking to The Last Magazine, Sweeney mentioned that she helped the show's costume designer Ane Crabtree bring Eden to life by providing input on what Eden would wear in certain situations. "From my underwear to my socks, everything was the character," Sweeney explained. "Someone would come in and dress me, down to her shoes — that was my transformation. I had no piece of Sydney on me. I jumped into Eden."