Jason Momoa Leaves Fans Crushed After Addressing His Relationship With Lisa Bonet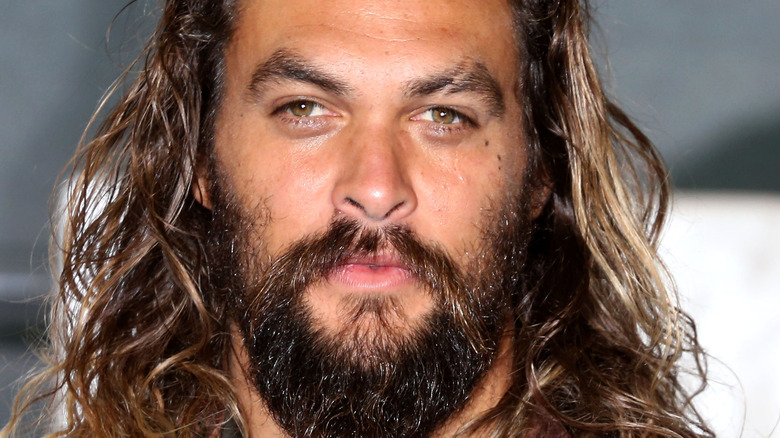 Cubankite/Shutterstock
In January 2022, when Jason Momoa and Lisa Bonet announced their split after 16 years together, many of us began questioning whether love even exists at all. 
Per Cosmopolitan, the two started seeing each other in 2005. They welcomed daughter Lola in 2007, followed by son Nakoa-Wolf the following year. However, Momoa and Bonet didn't actually tie the knot until 2017.
An insider told E! News that conflicting priorities led the superstar couple to break up. In particular, their competing careers were an issue since, when Momoa first hooked up with Bonet, she was undoubtedly the bigger star. 
"Jason is very focused on his career and wants to work. He has found success and it's driving him and is very fulfilling. Lisa wants to be in LA and is not interested in going on location for long periods of time with him," the source explained. As a result, they eventually grew apart.
Still, at the time, an insider clarified to People that they still cared about each other a lot and were focused on co-parenting their kids in the healthiest way possible. However, rumors began swirling recently that the two had reconciled, and, given how long they were together, it seemed entirely possible that was the case. 
Now, Momoa is setting the record straight about where their relationship stands. 
Jason Momoa clarified where he and Lisa Bonet stand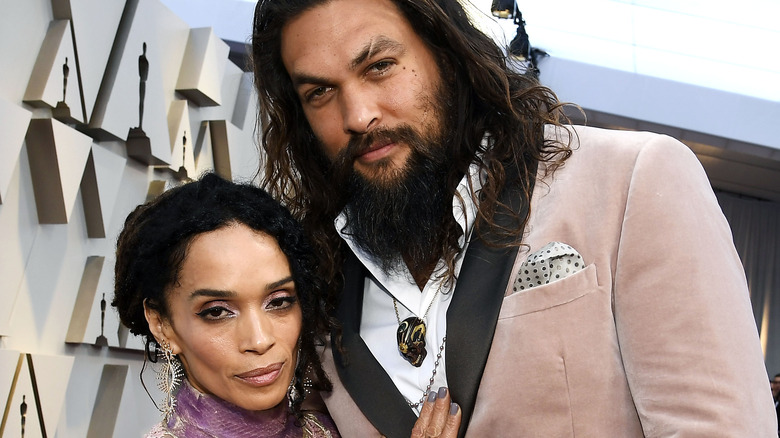 Kevork Djansezian/Getty Images
In an interview with Access Hollywood (via YouTube) on the Oscars red carpet, Jason Momoa dashed fans' hopes that he had figured things out with estranged wife Lisa Bonet. 
"We're not back together. We're family," the actor said. "We have two beautiful children together." Then, at an Oscars after-party, Momoa was spotted getting close with an unexpected actress.
His interview comments are in stark contrast to recent reports about the beloved couple reconciling. In fact, in February 2022, a source told Hollywood Life that "Jason moved back in with Lisa about two weeks ago and they are very much back together. They decided to work on things rather than throw in the towel because they have so much invested in each other."
The couple confirmed their initial split in a since-deleted Instagram post in January 2022, writing, "We free each other to be who we are learning to become."
However, an insider close to Momoa revealed that they'd since had a change of heart, and, moreover, the kids were ecstatic to have the family back together. "Everyone is really hoping that they can make this work this time around," the source shared. Regardless of what happens between them, their children clearly come first.
At stepdaughter Zoe Kravitz's recent premiere for "The Batman," Momoa told ET that he and Bonet were proud of her. Echoing what the "Aquaman" star would later tell Access, he gushed, "Lisa couldn't be here so we're representing, me and the babies. We're very excited to just be here. ... It's still family, you know?"