This Was Maude Apatow's First Movie Role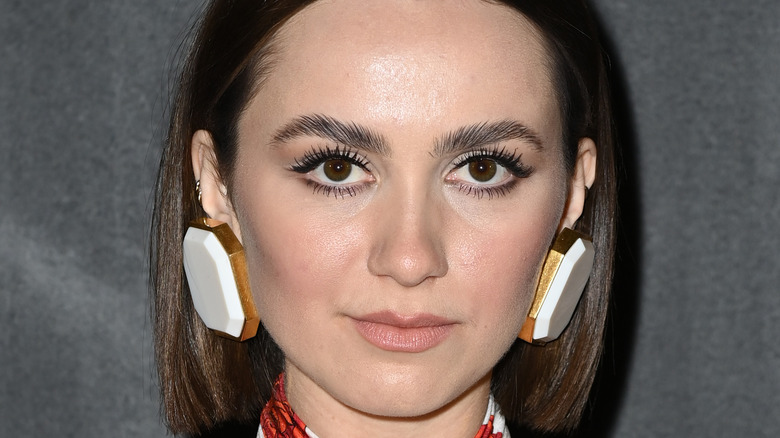 Pascal Le Segretain/Getty Images
Maude Apatow is no stranger to Hollywood. As the oldest daughter of famous director Judd Apatow and actress Leslie Mann, Maude was basically born in the spotlight. At just 24-years-old, her resumé is quite impressive, and her own net worth is upwards of $2 million. Today, Maude is best known for her role as Lexie Howard in the hit HBO drama "Euphoria." Season 1 showed Maude as more of a background character, but, as noted by Seventeen, Lexi became a leading character at the start of Season 2, causing many fans to wonder who Maude Apatow really is.
Following in her parents' footsteps, Maude has always been passionate about acting. During an interview on "Late Night with Seth Meyers," Maude revealed that she was a theater kid, and her passion for the art was often intimidating to her peers. She went on to attend Northwestern University, where she majored in theater, but left after landing her role as Lexi. And while her acting credits may be long for a woman in her early 20s, may still be wondering where the actress actually got her start.
Maude Apatow was just a child in her first role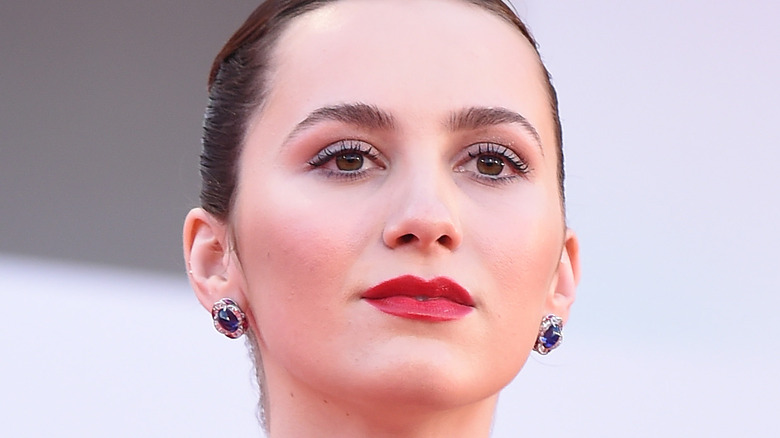 Stefania D'alessandro/Getty Images
Maude Apatow's father, Judd Apatow, is known for his comedic movies like "Knocked Up," "Anchorman," and "The 40-Year-Old Virgin." And with such a big influence in Hollywood, it would make sense for Judd to include his family in his films. We often see his wife, Leslie Mann, as the lead in his movies, but fans may also know that his daughters, Maude and Iris Apatow, also often make appearances.
In fact, Maude's very first movie role was in her dad's now-iconic film, "The 40-Year-Old Virgin," when she was just 7-years-old (via Screen Rant). But, according to Celebrity Net Worth, her scene did not make the final cut. Luckily, just a few years later, Maude would appear on the big screen in "Knocked Up" alongside her mother and sister. This was the first time Judd fans got to see his daughters act, and for Maude, it was just the beginning of a successful career in Hollywood.
Maude is a talented actress in her own right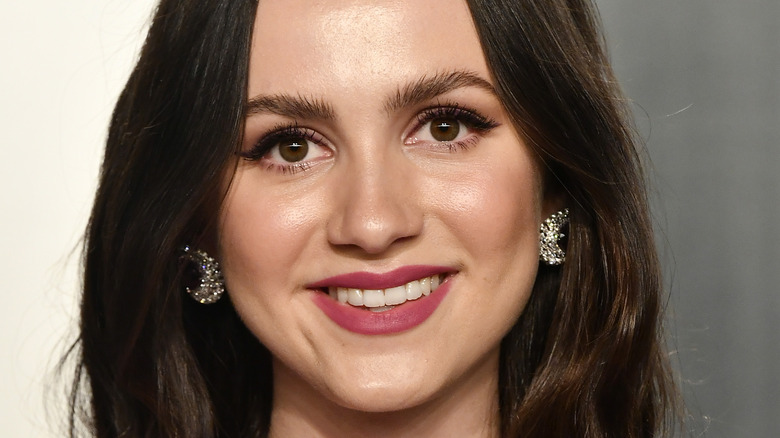 Frazer Harrison/Getty Images
While her start may be credited to her father's fame, her current success is all her own. After her role in "The 40-Year-Old Virgin," Maude appeared in "Funny People" and "This is 40," for which she was nominated for awards (via Celebrity Net Worth). But, in 2016, Maude broke away from her father and landed a role in the movie "Other People" alongside Molly Shannon and Nick Offerman. She would also go on to appear in "The House of Tomorrow" and "Assasination Nation." Her most recent film credit is playing the role of Pete Davidson's sister in the 2020 film "The King of Staten Island."
She also has a passion for work behind the camera. In 2017, she penned and then directed "Don't Mind Alice," a short film (via Screen Rant), which actually mirrors her latest, and most popular, role as Lexi Howard in "Euphoria." As we wait to see Lexi's life play out in Season 3 of the HBO series, fans are also looking to see what Maude will do next — and wondering whether Judd has watched his daughter Maude on "Euphoria."