General Hospital Star Lisa LoCicero Opened Up About A 'Scary' Dental Procedure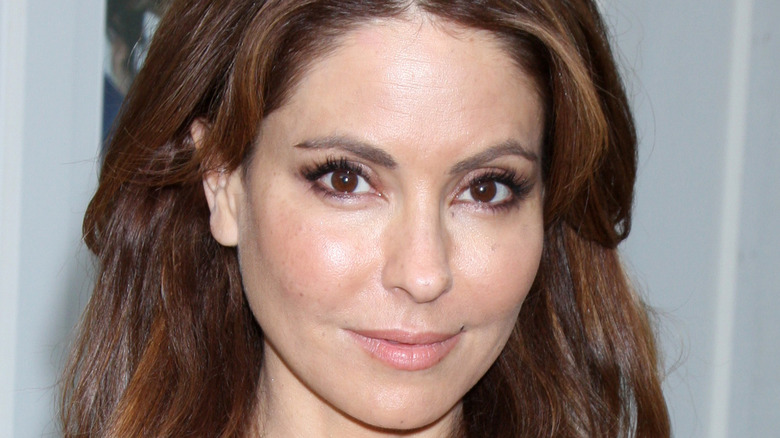 Kathy Hutchins/Shutterstock
On "General Hospital," Lisa LoCicero's character, Olivia Quartermaine, has just had a year of medical and emotional scares as her little boy, Leo (Easton Rocket Sweda), was diagnosed with autism, according to Soap Hub.
Olivia didn't want to acknowledge that there could be something different about Leo, so she didn't get him the evaluation that his doctor recommended for months. It took her husband, Ned Quartermaine (Wally Kurth), to convince her that Leo needed help. 
She also had to deal with her adult son, Dante Falconeri (Dominic Zamprogna), getting stabbed by Alexis Davis (Nancy Lee Grahn) — and that was after she learned that Alexis had slept with Ned.
But, behind the scenes — when it came time for LoCicero to get a medical procedure herself — she didn't seem to have any fear, despite calling it scary. In fact, the actress seemed downright excited because she was about to undergo a rite of passage that many experience in their earlier years.
Lisa LoCicero experienced a first at the dentist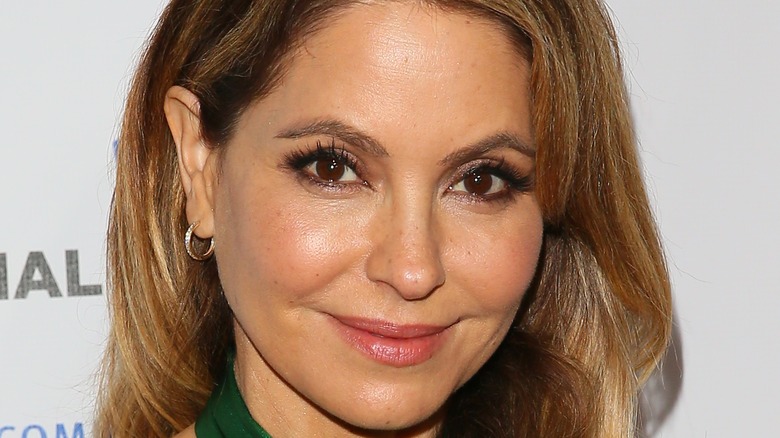 Jb Lacroix/Getty Images
Those who follow Lisa LoCicero on Twitter know that she has a wicked self-deprecating sense of humor. She often tweets about her home life as mother to daughter Verity and son Lukas. When it came time for LoCicero to have a root canal in February 2022, her surprising excitement was evident in her humorous tweet about what she was about to undergo.
"So I am an old lady and have never had cavities or any adult dental work and am now going in for an EMERGENCY root canal!" Lo Cicero tweeted, although her age, 51, does not make her an old lady. "I'm so excited! I feel very grown up and mature!!"
However, when LoCicero actually got ready to undergo the procedure, she became more and more uncomfortable, considering that having a root canal can be a frightening and painful experience. But the "General Hospital" star took comfort in her dentist's patient history.
The actress comforted herself by thinking about a celebrity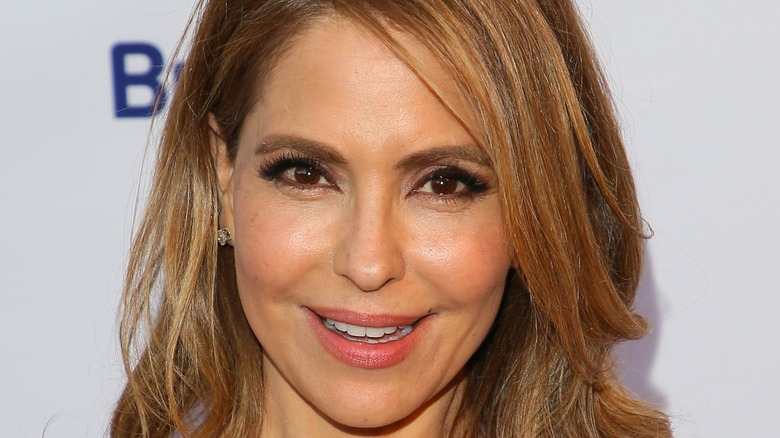 Jean Baptiste Lacroix/Getty Images
When Lisa LoCicero had to undergo an emergency root canal in February 2022, she was excited at the prospect because she had never had one before and bragged that she'd never even had a cavity. 
Then, in the middle of the procedure, she became frightened and found a way to comfort herself. It was with Merv Griffin, of course, the famous talk show host and game show producer who starred on "The Merv Griffin Show" from 1962 to 1986 — and who also happened to be a former patient of her dentist.
"So, even tho our culture may be grossly over obsessed with celebrity.. when root canal got scary and I could smell tooth bits burning and flying around in my face, it was comforting to think 'well.. if Merv Griffin used this guy, he probably knows what he's doing?'" the actress later tweeted.
LoCicero also tweeted the names of other celebrities she saw on her dentist's wall, including Johnny Carson and Chuck Norris. Finally, she updated fans on the result of the procedure, even sharing a shot of all the celebrity photos.
"Apparently that root canal took 'three times longer than normal' and was 'extremely elegant' and (not to brag) my tooth canals are the longest he'd ever seen.. so... presumably longer than Jack Nicholson, Cher & Englebert Humperdink (also pictured in waiting room)."