The Euphoria Wardrobe Sydney Sweeney Would Love To Steal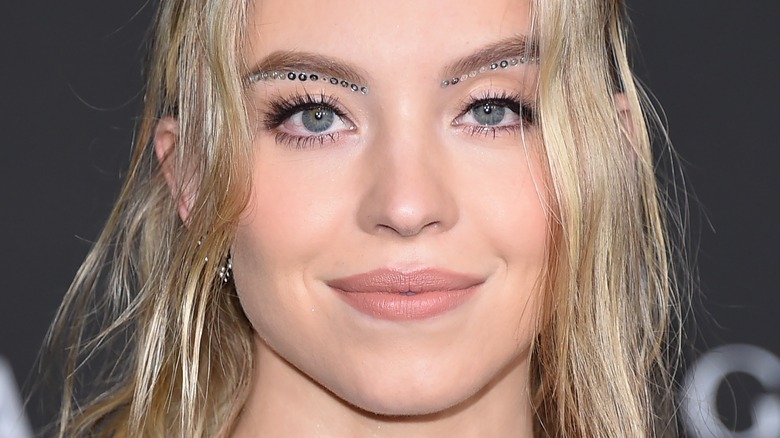 DFree/Shutterstock
"Euphoria" has made waves in pop culture, as countless teens and adults can't stop talking about the controversial show. The non-stop buzz around "Euphoria" is partially due to its star-studded cast. One of the show's most prominent stars is a young actress named Sydney Sweeney. While most of Sweeney's fame is a result of her starring role in "Euphoria," IMDb notes that she's also graced many other TV shows and movies with her presence, including "The White Lotus," "Downfalls High," and "In the Vault." Although Sweeney initially passed on "Euphoria," it looks like changing her mind and accepting the role was an excellent choice for her career, considering the show's success.
According to NPR, "Euphoria" is about a bunch of teenagers and their experiences with partying, intimacy, and bad decisions. While the show has received non-stop hype for its intense storylines, hard-to-watch scenes, and superb acting, its fashion has gotten tremendous recognition, too. Harper's Bazaar even explained that "Euphoria" has had a massive impact on the fashion world, as the characters' styles are unique, specific, and desirable. While Sweeney looks beautiful in her outfits on the show, she admitted that there's one "Euphoria" actress whose clothes she'd love to wear in real life ,instead.
She's jealous of Zendaya's wardrobe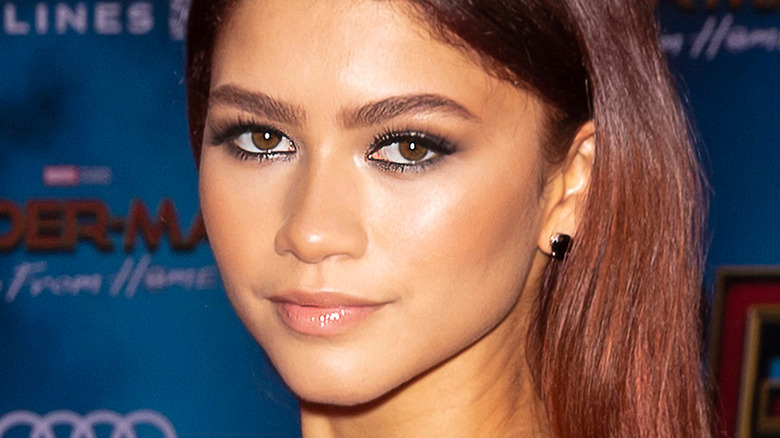 Ovidiu Hrubaru/Shutterstock
In "Euphoria," Sydnee Sweeney's character, Cassie, wears a plethora of gorgeous outfits. Screen Rant rounded up some of Cassie's best looks from the show, such as a sexy, velvety, light blue, low-cut dress, a cutesy blush pink dress, a vintage-esque pink bikini with matching sunglasses, and her iconic "Oklahoma" outfit. Although we love Cassie's adorable, girly style, Sweeney revealed that she envies what Zendaya wears on the show.
When asked about which of her co-stars' "Euphoria" outfits she'd like to wear during an interview with Elle U.K., Sweeney said, "I'd have to pick [Zendaya's] character [Rue Bennett] because she's always wearing super comfy clothes, and I'm a bit jealous of that sometimes." Looking at how Cassie arguably has fashion icon status from her angelic yet provocative outfits, we're shocked to hear that Sweeney wants to steal Zendaya's more casual outfits, but we can't blame her. After all, who doesn't love wearing cozy clothing?
Sweeney made it clear that she still enjoys wearing Cassie's outfits, as she went on to say, "But I would say, I do love Cassie's wardrobe because she's always wearing pale blues and pinks, which are my favorite colors. I'm always stealing all of Cassie's jeans because they are... When I say they tailor them perfectly to fit me, I mean you can't go buy those!"
If we had the chance to wear any of Sweeney's beautiful "Euphoria" looks, we'd probably be stealing them too, and not just her jeans!
Other "Euphoria" wardrobes we'd love to steal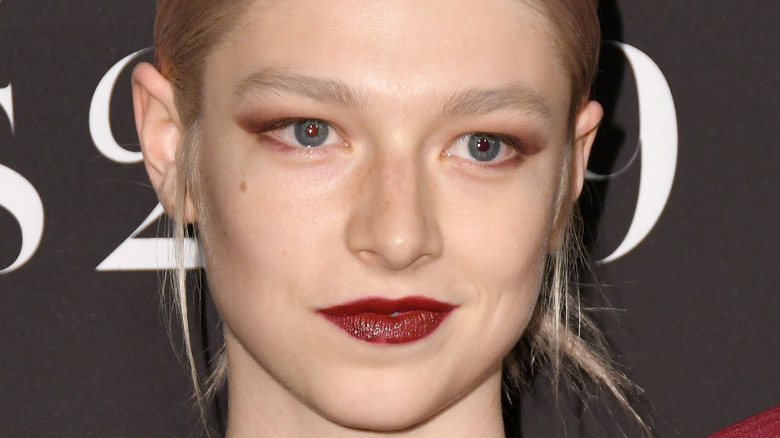 Quinn Jeffrey/Shutterstock
While we can't get enough of Sydnee Sweeney's girly outfits and Zendaya's comfy looks from "Euphoria," there are many other characters who deserve recognition for their stunning wardrobes. For example, Maddy is also considered one of "Euphoria's" most prominent style icons.
Nylon rounded up some of Maddy's most fashionable looks from the show, which included a white cropped tank top with an edgy rip in the middle and a skin-tight little black dress with matching gloves and cutouts everywhere. Maddy's wardrobe is bold, sexy, and wild, and we would do anything for the chance to try on her dramatic outfits.
Another "Euphoria" character with a killer wardrobe is Jules. According to Elle Australia, Jules is a beautiful transgender girl who wears lots of pinks, edgy layered looks, cute patterns, flirty skirts, and adorable accessories. We envy her fun, cartoony style and would love to rock some of her fashionable outfits.
All of the "Euphoria" characters have styles that reflect their personalities, and sometimes their looks develop along with their personalities, as seen in Lexi Howard's wardrobe transformation on "Euphoria," as she's another character with an intriguing wardrobe. While people will always have different opinions regarding "Euphoria's" controversial plots and scenes, we're beyond obsessed with the show's fashion.