Better Nate Than Ever's Aria Brooks Shares Her Great Advice From Lisa Kudrow - Exclusive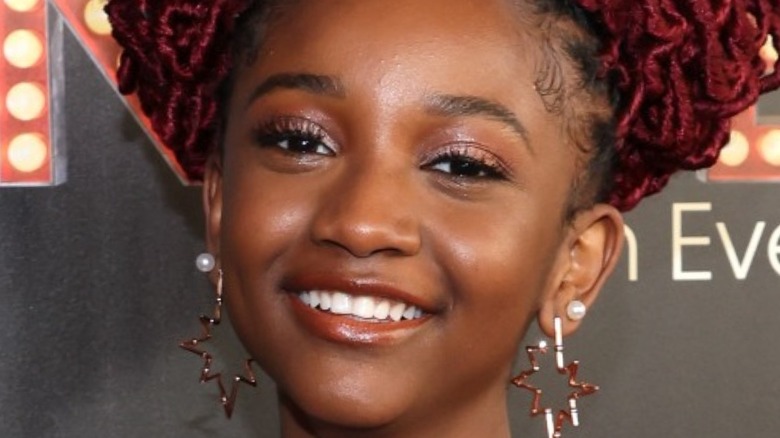 Cindy Ord/Getty Images
Lisa Kudrow has had an acting career that has lasted for decades. From playing Phoebe in "Friends" to Maggie in "Space Force," she's tackled all sorts of roles of the years, too. Now, her newest role is in Disney's newest family film "Better Nate Than Ever."
Kudrow's theatrical character Heidi has all sorts of amazing advice for her nephew Nate. Heidi is a Broadway actress herself, who has bestowed some of the best wisdom in the business upon him as he makes his way to the big stage. She even shares some pretty incredible career advice with his BFF Libby, who aspires to be in entertainment, too, but has no idea where to start.
Nate and Libby weren't the only ones who learned something in the film either. The actors who played them received a ton of great advice from Kudrow herself. In fact, when they were first introduced to the iconic actress, Aria Brooks (who plays Libby) had one question she had to ask her. "Basically how to maintain longevity as an actor and sticking it out," she said during an exclusive interview with The List. She shared with us exactly what Kudrow told her, too.
Lisa Kudrow's advice is something we could all use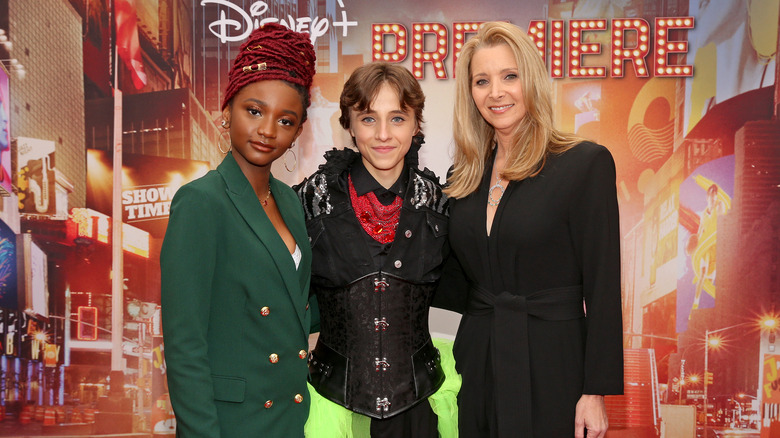 Jesse Grant/Getty Images
There's a lot of rejection that comes along with becoming an actor. Just ask Nate from "Better Nate Than Ever," who aspires to one day be on Broadway, but can't even book the leading role in his school play.
Lisa Kudrow gave her co-star Aria Brooks the best tip when it comes to making your mark in show business. "Just basically a big theme in this movie, actually, being yourself and staying true to who you are, not letting hard times get you down, that kind of thing," Brooks told The List. It's a simple theme that is much easier said than done — but it's advice that has helped Kudrow come a long way in her acting career.
That's not the only thing Brooks learned from the "Friends" favorite either. "She gave me a lot of advice in the moment, too," Brooks told us. "I think as a visual person, a visual learner, most of the stuff that I learned from her came from being on set with her and working with her."
In the end, watching a comedic genius at work seemed to have rubbed off on Brooks. When it comes to future acting roles, "I think I'm going to continue to go out for all types of things, drama and action, whatever it is," she told us. "But I love comedy." Just like Kudrow.
"Better Nate Than Ever" is available to stream Friday, April 1 exclusively on Disney+.