How Did Cassie Die On The Young And The Restless?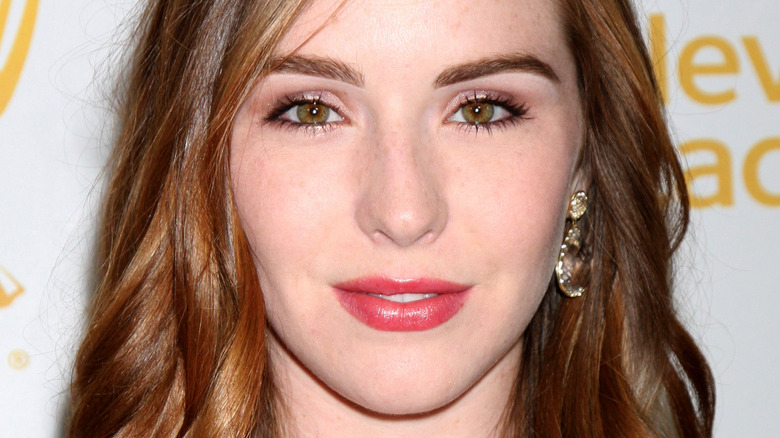 Kathy Hutchins/Shutterstock
If you haven't watched "The Young and the Restless" for almost 20 years and you turned the show on today, you might think you are seeing little Cassie all grown up and getting ready to marry. But you would be wrong. Instead, that is Cassie's twin sister, who showed up in Genoa City in 2014 and learned she was really Sharon's (Sharon Case) other daughter that Sharon never realized she gave birth to.
Sadly, Cassie died in 2005 when she was a young teenager, and now her legacy has been picked up with the story of Mariah, played by the same Camryn Grimes who started her career on "The Young and the Restless" in 1997, when she was just 7 years old. Now, Grimes is preparing to marry her real-life fiancé, Brock Powell (via People), while Mariah is engaged to Tessa Porter (Cait Fairbanks). However, you may still be wondering what happened to Cassie. How did Sharon and Nick's (Joshua Morrow) little girl die at such a young age?
Cassie was in a freak accident
When Cassie Newman was only 14 years old, she wanted to be one of the cool kids and hang out with the older crowd. She also developed a large crush on Daniel Romalotti (Michael Graziadei) and offered to drive him home one night after he had been drinking. However, there were two problems: Cassie wasn't supposed to be out that night, and she didn't have a driver's license. She was perfectly sober when she got behind the wheel, but her inexperience led to a head-on car accident.
At first, her doctors thought she would survive, but as "The Young and the Restless'" Sharon and Nick talked to her in the hospital, she took a turn for the worse, and they were told they would have to say goodbye to her. In one of the most tear-jerking and heart-wrenching moments in soap opera history, Sharon and Nick sat with Cassie as she flatlined, weeping as they held her body.
Cassie's ghost appeared through the years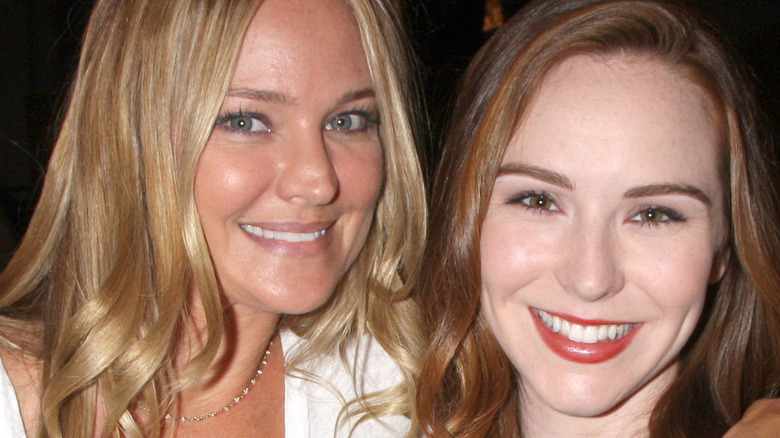 Kathy Hutchins/Shutterstock
Although Camryn Grimes won a Daytime Emmy for playing Cassie in 2000 when she was just 10 years old — and again in 2018 for playing Mariah — she was out of a full-time acting gig by the time she was 15, but that didn't mean she didn't bring Cassie back every once in a while (via Soaps in Depth). She sometimes returned as a ghost or in dream sequences to guide her parents through rough times. Sharon was convinced she was hallucinating that Cassie was still alive when Mariah showed up in town. Mariah, who was a con artist at the time, let her believe it. Eventually, the truth about Mariah surfaced, and she reformed.
The last time Cassie's spirit showed was in 2020 when Sharon was suffering from cancer and was about to have major surgery the next day, according to TV Insider. That night, she dreamed of Cassie returning to her as her dead daughter's spirit, and her identical live daughter, Mariah, held onto their mom tight.
Ultimately, nothing in soaps, whether related to the actors or the characters, is out of reach. One "Bold and the Beautiful" actor is a Marvel star now!