The Truth About Ava And Nicole's Feud On Days Of Our Lives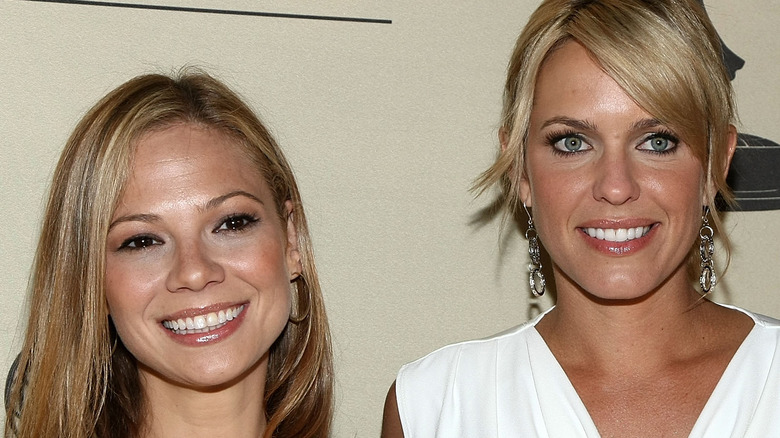 Alberto E. Rodriguez/Getty Images
The interesting history of "Days of Our Lives" that fans know is that Nicole Walker (Arianne Zucker) and Ava Vitali (Tamara Braun) have fought over Rafe Hernandez (Galen Gering) for months. Viewers know that Nicole and Rafe have a strong friendship, but there were many times when it seemed that something more was going on between them. However, Rafe was romantically involved with Ava, so he pushed his feelings for Nicole aside. However, Ava picked up on the vibes between Nicole and her boyfriend and kept a very close eye on the pair, per Showbiz Cheat Sheet.
Finally, when it seemed that Nicole and Rafe's friendship was too much for Ava to handle and putting her in a very uncomfortable position, Nicole sacrificed her good friend (via Soaps). Nicole told Rafe that they shouldn't spend time together any longer because it wasn't fair to Ava. Although Rafe was sad about Nicole's request, he eventually gave in and accepted the fact that he'd have to give up Nicole for his relationship with Ava to flourish. However, Rafe wasn't prepared for what unraveled.
Ava and Nicole would become embroiled in an epic feud over their shared love for Rafe, and "DOOL" fans have been tuning in to see the love triangle drama play out.
Rafe and Nicole betrayed Ava by having an affair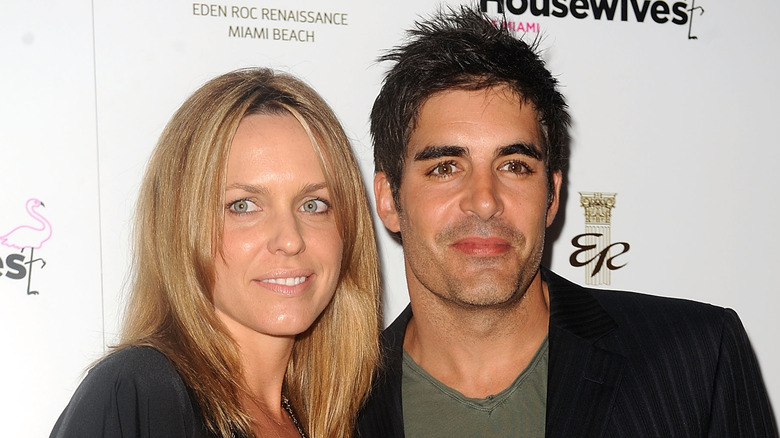 Gustavo Caballero/Getty Images
Rafe Hernandez and Nicole Walker couldn't seem to stay away from each other on "Days of Our Lives," despite the fact that Rafe was involved with Ava Vitali. Their friendship turned into something more, and after months of trying to hide their feelings, the pair finally let their emotions out and engaged in a surprising affair, which Ava quickly found out about (via Soap Opera Spy). However, instead of confronting Nicole and Rafe about their betrayal, Ava kept the knowledge to herself and devised a plan to make the couple pay for going behind her back.
Rafe eventually chose to be with Nicole, and Ava made her move. The daughter of the former mob boss put her revenge plot into play by framing Rafe as a dirty cop and having him arrested for police brutality. Both Rafe and Nicole eventually suspected Ava of having something to do with the setup, and while Rafe awaited his day in court, Nicole searched for evidence to prove his innocence, along with Rafe's friend Shawn Brady (Brandon Beemer), per Soap Dirt.
But all hope is not lost for Nicole and Rafe's relationship, despite Ava's devious plans.
Nicole and Ava got into a physical altercation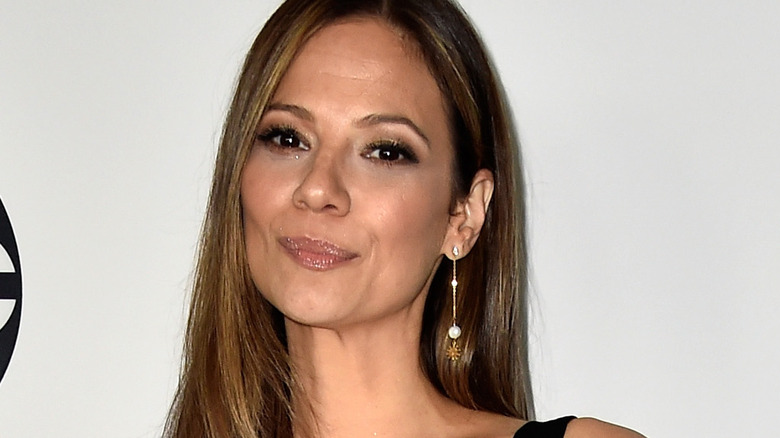 Frazer Harrison/Getty Images
According to Soaps in Depth, "Days of Our Lives" fans can rejoice now that Rafe's name has been cleared, and he was set free to live his life with Nicole. The two are ready to celebrate Rafe's newfound freedom and their blossoming romance now that the impact of Ava's revenge plot has played out. However, that likely won't stop Ava from continuing to make their lives miserable.
After Rafe was cleared, Ava and Nicole ran into each other in town where they had a heated confrontation. Ava reminded Nicole that she was in the wrong because she and Rafe both cheated behind her back. Ava then lost her cool and slapped Nicole hard across the face. However, Nicole is no stranger to physical violence as she's been in plenty of brawls with her enemies, including her former sister-in-law Sami Brady (Alison Sweeney), per Monsters and Critics. Nicole slapped Ava right back and it seems that the two women will continue to have bad blood over what happened with Rafe.
"DOOL" viewers can now add the Nicole and Ava feud to their list of the most fun and feisty battles in Salem.