The One Day At A Time Guest Star Valerie Bertinelli Couldn't Stand Kissing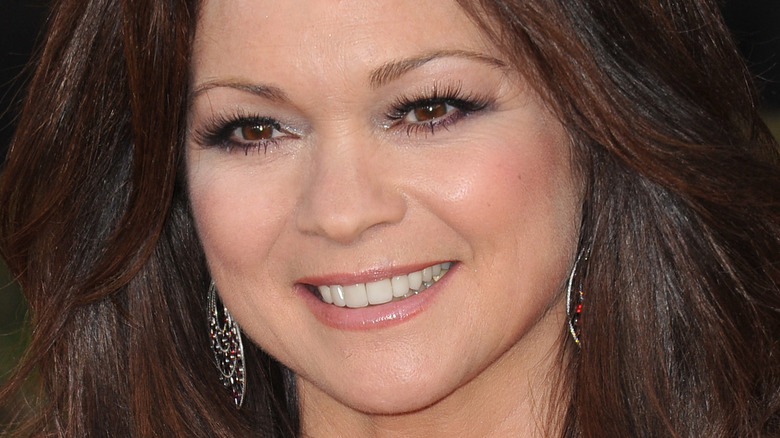 Featureflash Photo Agency/Shutterstock
We may receive a commission on purchases made from links.
If you grew up in the '70s or '80s, there's a good chance you wanted to either be Valerie Bertinelli or date her. As the hit star of the CBS sitcom "One Day at a Time," Bertinelli possessed a natural, innocent beauty with her pure face and long, wavy hair. Here, she portrayed the spunky younger sister, Barbara Cooper, in a family of three, comprised of her older sister, Julie Cooper (Mackenzie Phillips), and their divorced mother, Anne Romano (Bonnie Franklin).
Bertinelli embodied the typical girl next door, including being happy, bright, and bubbly. She was America's sweetheart, first appearing on the show at just 15. She grew up in the public eye, which can be a lot to carry. Moreover, Bertinelli was in the limelight during her formative teen years, which can be damaging. 
Enjoying a long and varied career since appearing on the popular sitcom, Bertinelli went on to star in "Touched by an Angel" and "Hot in Cleveland" before hosting Food Network's "Valerie's Home Cooking." Still, it was her "One Day at a Time" fame that changed her life the most dramatically. 
She met her husband while on One Day at a Time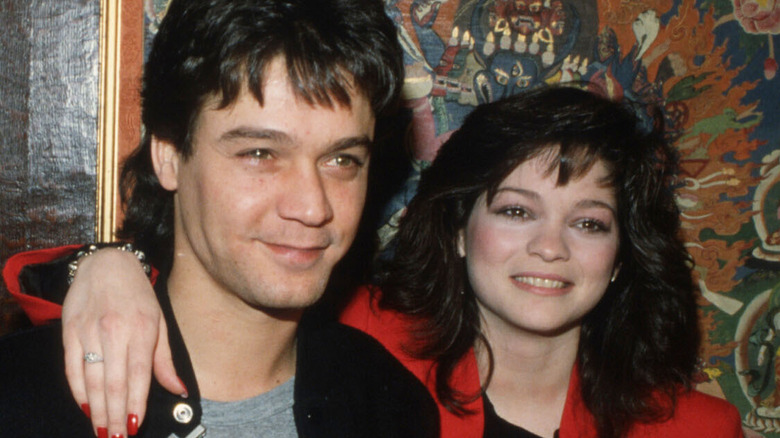 Forrest Anderson/Getty Images
According to People, Valerie Bertinelli saw a photo of Van Halen's guitarist, Eddie Van Halen, in 1980 and thought he was a "cutie." The actor's strike occurred the same year, so without any work, Bertinelli went home to be with her family in Louisiana. Her brother got backstage passes to a Van Halen concert and that's where Bertinelli met Van Halen, her future husband.
"He gave me exactly the same finger-pointing pose, said, 'You're Valerie Bertin...,' and I slid down the wall," she's recalled, per People. In a karmic twist, Eddie had already been thinking of her. "I'd seen her on the show and thought...hmm, I'd like to meet her. When she turned up, I was amazed."
At 20, when she met Van Halen, Bertinelli was fresh from her awkward teen years on the television. She recalled that she was modest like the character she played. "I went through the same peer pressure that Barbara went through, and I didn't do all the things other people were doing."
Nevertheless, one of the most awkward situations Bertinelli experience was on an episode of "One Day at a Time" in which she had to kiss another actor.
Bertinelli's awkward kiss on screen was her first one ever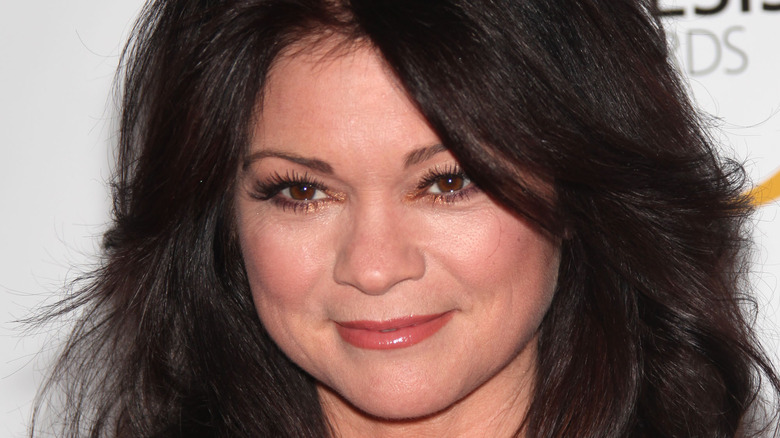 DFree/Shutterstock
Valerie Bertinelli describes her uncomfortable experience in her 2008 memoir, "Losing It: And Gaining My Life Back One Pound at a Time." "There was also a kissing scene, my first one," she wrote (via Cheat Sheet). "The producers brought in Christopher Knight — Peter on 'The Brady Bunch' — as the guy. Nothing against Chris, who seemed nice, but I hated kissing him."
She writes that she hurried to brush her teeth as soon as the scene ended. " I know that making out with good-looking people is one of the perks of being an actor, but it creeped me out to be intimate with a stranger — and it still does," she continued.
Bertinelli recently penned another memoir in 2022, which she nearly canned because it was so difficult to write. "Enough Already: Learning to Love the Way I Am Today" includes her thoughts on losing her husband Eddie as well as struggles with grief, loss, and body image issues. Though Bertinelli and Van Halen's relationship was complicated, Bertinelli still attests that Van Halen was her soulmate.