How The April 1 New Moon Will Affect You If You're A Taurus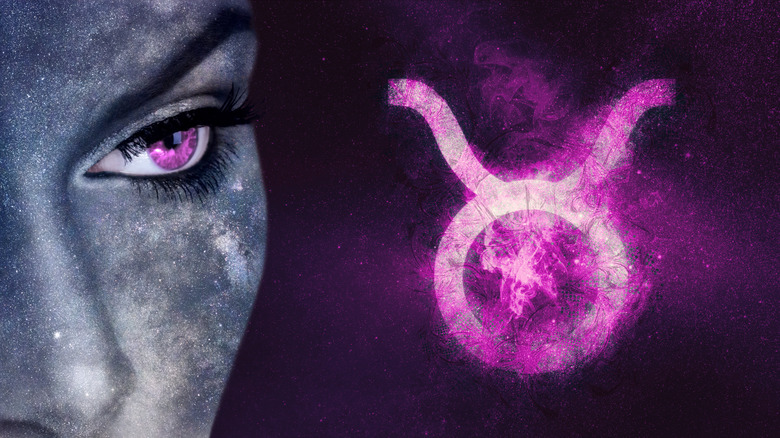 Allexxandar/Shutterstock
The new moon on April 1 is the first of two new moons that will appear during the month. The lunar event has been called the "black moon" since it will also be the second new moon of March for those who live in the Pacific time zone, per Bustle. This particular new moon is all about refreshing your life, and marks the perfect time for a new beginning and to figure out what you want to change going forward. "The new moon brings us a cosmic clean slate perfect for realigning our goals, resetting our intentions, and manifesting new opportunities," astrologer Lauren Ash told the outlet.
The month's first new moon falls under the sign of Aries, which is a sign that inspires members of the zodiac to take chances, start new endeavors, aspire to success, per Yahoo. This particular new moon will also give off good vibes and motivation, which will make many feel ready to set goals and begin to take the steps to achieve them.
If you're a Taurus, it may be a great time for planning and recharging.
Taurus should plan for the life they want during the new moon on April 1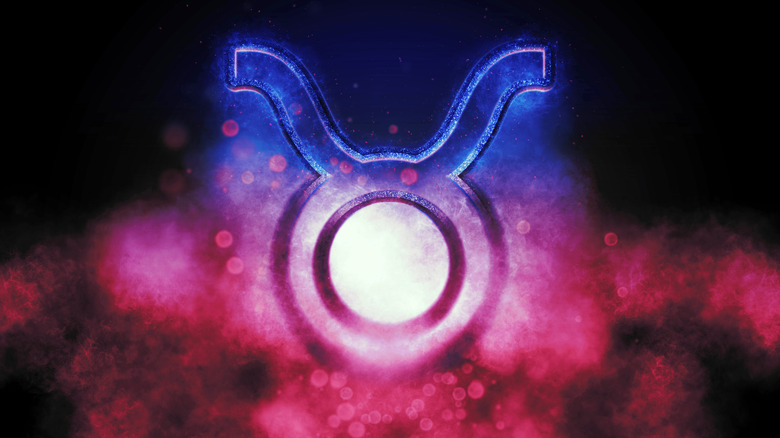 Allexxandar/Shutterstock
According to Bustle, April could prove to be a big month for those born under the sign of Taurus (April 20 – May 20). The month kicks off with the new moon, and will likely have you feeling inspired to live your best life. This could mean tweaking your routines so that you're getting more sleep, making time for exercise, finally starting that passion project you've been putting off, signing up for a dating app, or adopting a new pet. Whatever you feel called to do to make yourself happy during this time may be the perfect way to celebrate yourself and invest in your happiness.
Cosmopolitan notes that Taurus may need to take a step back and realize that although you're content in life, it doesn't mean you can't continue to grow and change. Think about what you really want from life and then begin the planning process so that you have a rough idea of how you plan to achieve your dreams.
However, don't forget to take care of yourself in the process.
Taurus may feel the need to relax during the first new moon of April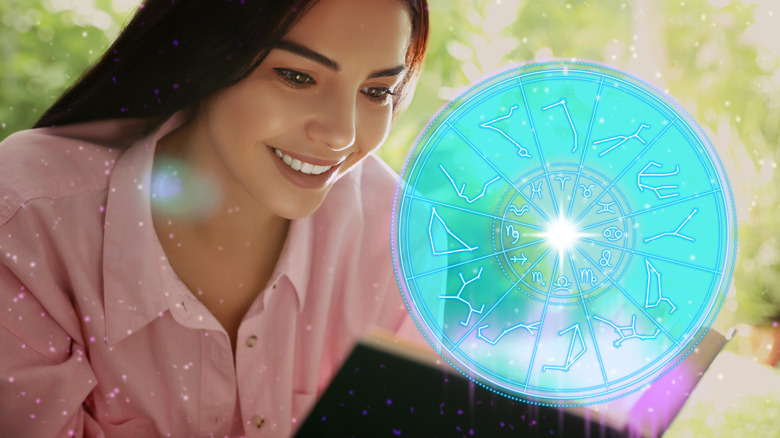 New Africa/Shutterstock
Woman and Home suggests that Taurus also take some time to recharge their mental and physical batteries during the new moon on April 1. Don't feel guilty about staying in and curling up on the couch with a good book or to binge-watch your favorite Netflix series. Take the time to relax your body and mind so that you can feel relaxed and rested when it comes time to make some big choices about the direction you want to take your life. Take some time to work on self-care by taking a bath, calling an old friend, buying yourself a new outfit, deep cleaning your living space, or whatever makes you feel happy.
Yahoo reveals that Taurus should also do some self-reflection during this time and dig deep into thoughts about your hopes and dreams for the future. However, Taurians should take note of any interesting dreams or emotional feelings that come up during this time, as they could be a way to provide healing and direction.
It appears that Taurus will have a lot to ponder during the new moon, but it will likely prove to be time well spent.