How The April 1 New Moon Will Affect You If You're An Aries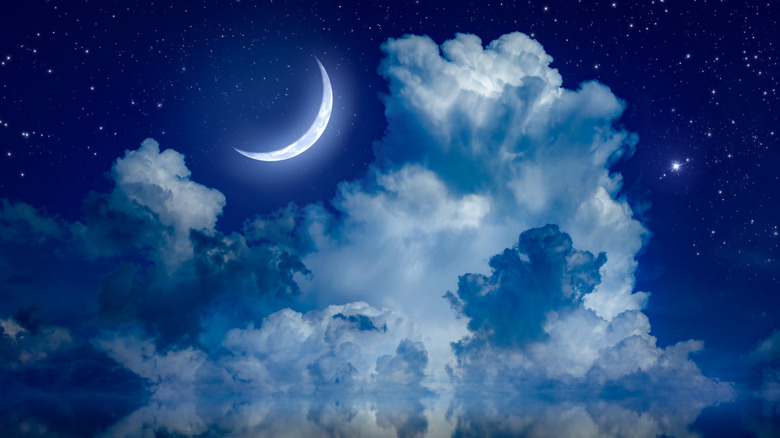 IgorZh/Shutterstock
The first new moon in April is quickly approaching and it falls in the sign of Aries. The fire sign is known for being happy, positive, honest, and enthusiastic, although they are also known for being moody and a tad aggressive, per Astrology Zodiac Signs. Meanwhile, Yahoo notes that Aries season also coincides with the beginning of spring and the spring equinox, which may make you feel like it's time to jump into something new and start fresh in many areas of life.
According to Bustle, the new moon on April 1 will be a time for many to focus fully on themselves and not feel guilty about it. Self care may come into play during this time. It may also be beneficial to meditate on and manifest all of the dreams and goals that you set for yourself. "Aries isn't concerned with anyone else, so this is a time to be spiritually selfish and whole-heartedly in love with yourself," astrologer Ryan Marquardt told the outlet. "You have to choose yourself right now, because that's the only way your hopes and dreams will choose you in return."
If you're an Aries during this new moon you might find yourself in the spotlight.
Aries will be in the limelight during the new moon on April 1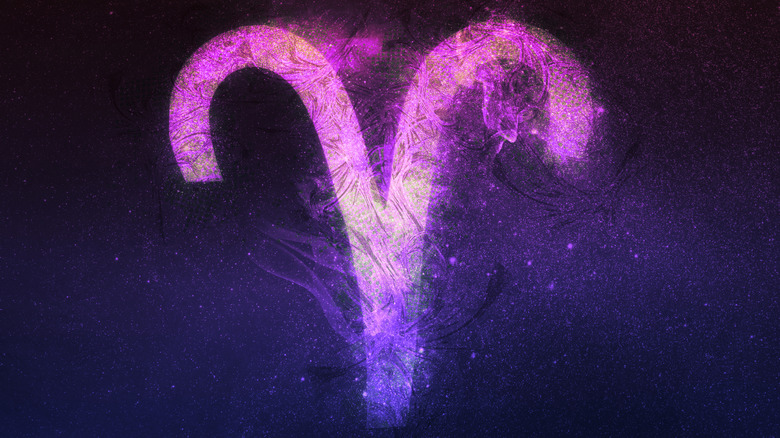 Allexxandar/Shutterstock
Woman and Home reveals that Aries (born between March 21 — April 19) will steal the show heading into the new moon on April 1. The outlet reveals that the fire sign is known for being bold, and likely enjoys being the center of attention at times. However, during the new moon it may be important for Aries to let down their guard and show everyone the real them instead of the outward persona that they can often put out.
This could mean wearing bright, out-there colors and being a bit daring with your fashion choices as long as you feel beautiful and comfortable in what you're wearing. However, you may want to dig deep inside and show your feelings as well. Being open and honest with those around you will allow them to understand you better, and make you feel heard. Communication is often the key to success (via Yahoo). During the new moon, putting your own happiness ahead of others could prove to be beneficial for your going forward.
In addition, Aries' relationships may also come into play in early April.
Aries should focus on their friendships and goals during the new moon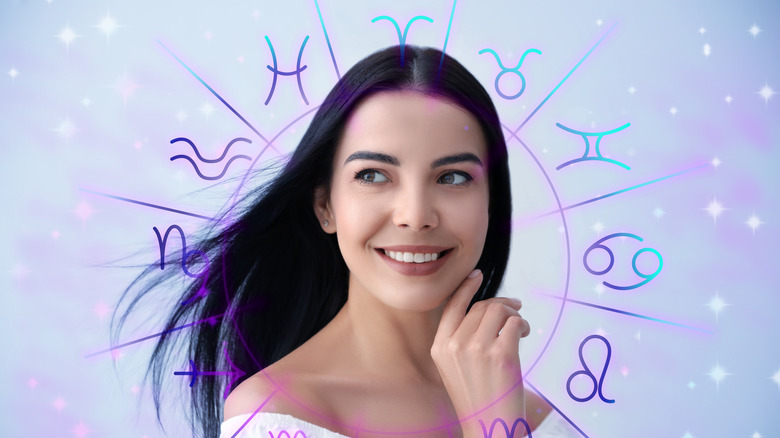 New Africa/Shutterstock
Those born under the sign of Aries may also feel motivated to start anew around the new moon on the first of April. Making changes in your life can be a great way to head into a new month and season feeling refreshed and motivated. In addition, Aries may have to reflect on their friendships in April and figure out which ones are serving you and which ones may be toxic, per Yahoo.
Bustle notes that Aries should also be focused on their goals as spring begins. Whether you have aspirations of changing careers, attending a class, tidying up your living space, starting a family, or simply getting more exercise, let your motivation inspire you to reach for the stars and go after your aspirations as the astrological new year begins.
It appears that Aries may have a lot on their plates during April's first new moon, but if they stay focused they can achieve whatever they set their minds to.