How The April 1 New Moon Will Affect You If You're A Pisces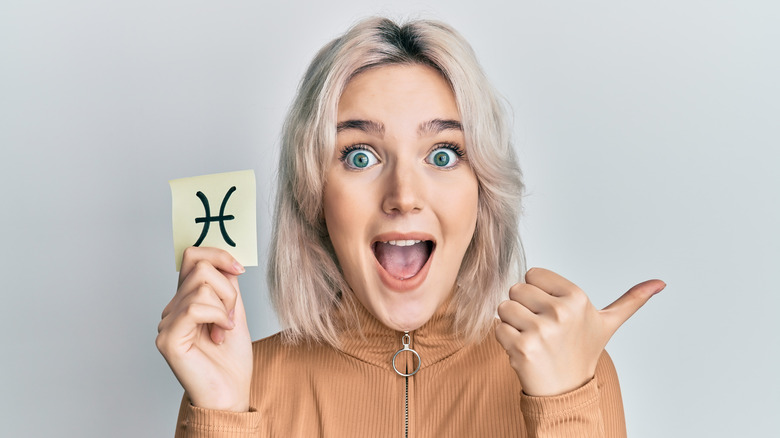 Krakenimages.com/Shutterstock
The new moon on April 1 will leave many feeling a bit selfish, but in the best possible way. The lunar event, which falls under the sign of Aries, is all about putting yourself first and exploring your passions in order to live your best life, per Woman & Home. The energy from the new moon will give members of the zodiac inspiration to dig deep and be honest about what they want going forward in their lives when it comes to relationships, careers, living situations, family, and more. This means that now could be the perfect time to start fresh, clear the clutter from your mind, and come up with a clear plan for the future so that you can start chasing those dreams.
Astrologer Madi Murphy tells Refinery 29, that the new moon is the ideal time to take a chance and go for what you want. "Take a leap of faith. Go on an adventure. Express yourself boldly. You have everything you need within you," she said.
For those born in the sign of Pisces, the new moon may be all about love and money.
Pisces will have their finances in mind during the new moon on April 1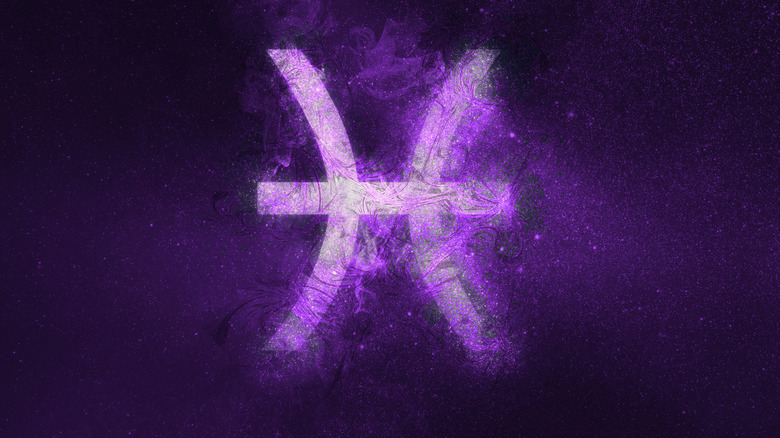 Allexxandar/Shutterstock
Bustle reveals that those born under the water sign of Pisces (February 19 – March 20) may have some big things coming as it pertains to their finances thanks to the new moon on April 1. The outlet hints that an opportunity could bring in some extra money, but only if you feel confident and ready to take the leap.
Meanwhile, Yahoo Life notes that the new moon falls in Pisces' second house of income. While this could mean an influx of money coming your way, it could also be that a change is coming in your career. Perhaps you'll be offered a promotion or a new job entirely. So, if you've been thinking about sending out your resume and applying for a new position, now could be the perfect time to do so.
Cosmopolitan suggests that Pisces often think about their finances and that the new moon proves to be a good time for a bit of planning. Pick a day to sit down and balance your books, set your budget for the upcoming months. But don't forget to use some of that money to treat yourself once in a while.
Of course, it won't all be about money during the new moon for Pisces. Your love life may also be in the spotlight at this time.
The new moon could kick off a month of love for Pisces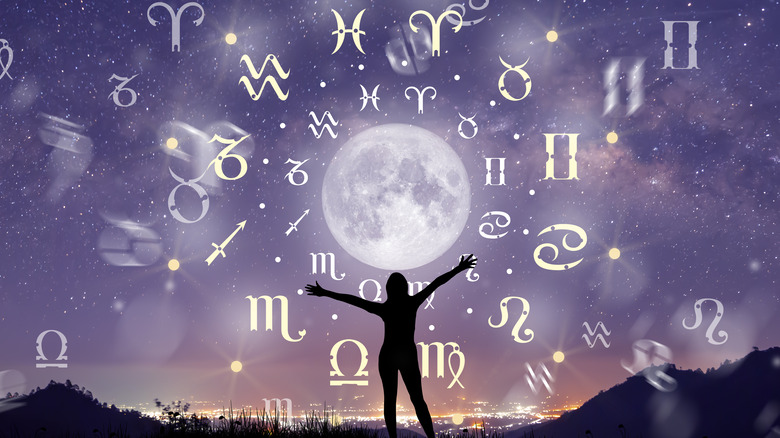 PeachShutterStock/Shutterstock
According to Yahoo Entertainment, April's first new moon will be a time for Pisces to center themselves and figure out what truly makes them happy in life. If you feel like there's something missing, particularly in your love life, don't worry. April is set to be a big month for Pisces, although you'll likely have to wait until the month's second new moon to see the benefits.
Allure notes that the planet of love, Venus, will enter the sign of Pisces in April and that means there will be a spotlight on love and sex. So if you're romantically involved with someone, you may want to set aside some extra time to connect with your partner. Perhaps surprise them with a gift, plan a date night, or simply settle in for an intimate conversation about your future. Let them know exactly how you're feeling.
If you're single, you may want to think about getting out and mingling, joining a dating app, or even asking a friend to set you up. Who knows what magic could happen if you put yourself out there.
The new moon on April 1 seems like it will be an abundant one for Pisces, who should enjoy all of the gifts and good vibes they'll be receiving.