Body Language Expert Dives Into Princess Charlotte's Special Bond With Another Royal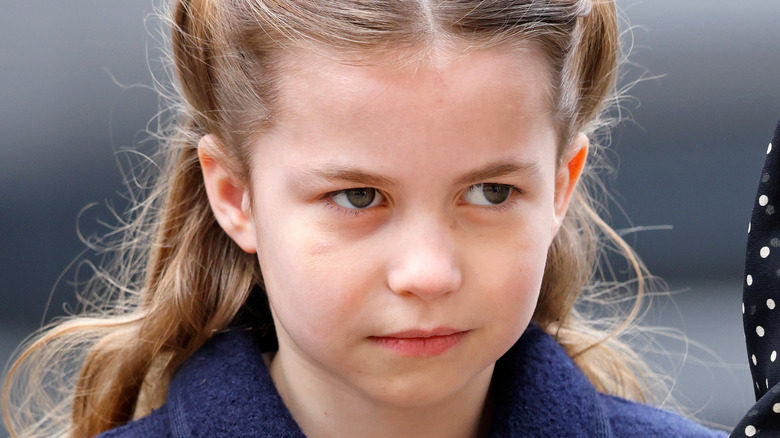 Max Mumby/indigo/Getty Images
Prince Philip's heartbreaking death was nearly a year ago now, and though his initial funeral service was affected by the COVID-19 pandemic, the late prince was afforded a larger display of affection on March 29, when a proper memorial service was held for him. According to People, the event proved quite the success, as not only were a lot more people allowed to attend when compared to the funeral last year, but also Queen Elizabeth rocked the boat when she entered the venue, Westminster Abbey, with Prince Andrew. Of course, this all comes after Andrew's legal case with Virgina Giuffre, which ended with Andrew ultimately paying a settlement (via CNN). It's unclear if the royals have regretted including Andrew in Philip's memorial.
Still, spirits were generally high, as the event was a celebration just as much as it was a time of mourning, especially because of the near year lapse between the funeral and the memorial. As noted by the BBC, Prince Harry and Meghan Markle were not in attendance due to security concerns, but Prince William, Kate Middleton, and two of their three children were present. Prince Louis was too young to attend.
Kate, Prince George, and Princess Charlotte made headlines for their unifying appearance, and we are now realizing that Charlotte may share a special bond with one particular royal based on her body language at the memorial.
Princess Charlotte gets on well with Princess Beatrice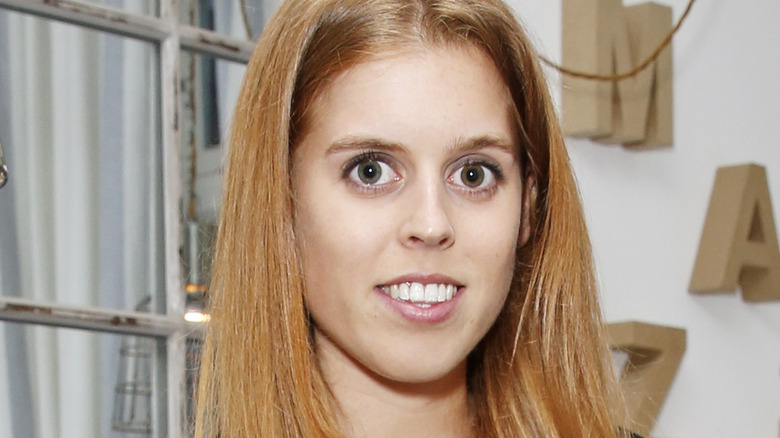 David M. Benett/Getty Images
Sometimes, something as simple as a mouth twitch or the aversion of your eyes can tell a body language expert a lot. The same goes for a smile, no matter how big or gentle it may be. According to the Daily Mail, a body language expert has now revealed that Princess Charlotte, the 6-year-old daughter of Kate Middleton and Prince William, smiled at the 31-year-old Princess Beatrice at Prince Philip's memorial on March 29, which means that the two share a close bond.
As noted by GoodtoKnow, these relationships are paramount in all families, nonetheless the royal family, in which unity is incredibly important. Of course, Prince Harry missing his grandfather's memorial service may leave him with sorrow or remorse. Meanwhile, other royals are getting closer.
"It was fascinating to see how Beatrice sensed Charlotte's look in her direction and it suggests the two definitely share a deep bond with each other," explained expert Darren Stanton (via the Daily Mail). "Charlotte was seen looking over her shoulder to try and catch Beatrice's eye – almost instantaneously Beatrice smiled." In fact, Stanton believes that Charlotte was very intentional in her mannerisms. "From her exaggerated and mischievous smile, it's clear Charlotte thinks a great deal of Beatrice, she wants to have her attention – it suggests the two share a fantastic friendship."
As noted by the Daily Mail, the two princesses, though they may not see each other every day, have previously shared time together at big events, including Princess Eugenie's wedding.